Fast track to professional progress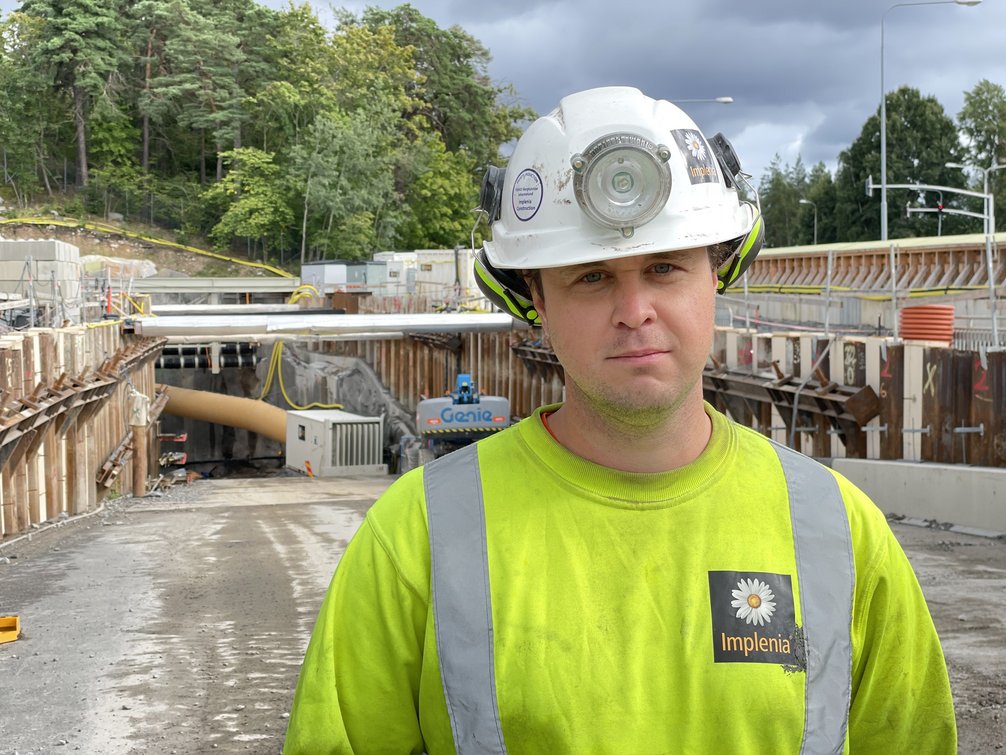 This promising fact is what initially drew him to the two-year vocational course at Nackademin, Civil Road and Rock Engineering - where a third of the studies consisted of an internship. Johan Hillman didn't have "mining" in his blood like many others who enter the profession. But when he researched different study and career paths after high school - which, with a reasonable amount of study time, would lead to a steady job – he discovered the job as a miner.
"This job pays a decent salary quickly. Blasting - and mining in general - is a craft that you learn by working and testing yourself - you can't just read your way to knowledge. And practice is often the best way to gain both the experience needed to become a skilled blaster, and a good way to show what you're made of," says Johan.
«I became so interested in blasting that I took extra shifts at night during my studies.»
Johan Hillman, blasting expert and newly appointed project manager
During his first internship, he joined as professional worker on one of the access tunnels for Citybanan, a new commuter train route through Stockholm, via another construction company. "Prior to my first internship, I was asked what I was interested in and I mentioned blasting technology, which then became my way into the profession. I became so interested that I even took extra shifts at night during my studies. After graduation, I got a job at the same company as a blasting supervisor on the construction of the Citybanan."
Standing on the shoulders of others
Johan was supervised by Bengt Niklasson, who was named "Rock Blaster of the Year" in 1991 and has done research on various blasting techniques. "His support and knowledge have meant a lot to my further career," says Johan. As has Jiri Englén's, Implenia Sweden's CEO, who was then a site manager for a competitor and "Rock Blaster of the Year" in 2010. He recruited Johan as a supervisor for the expansion of the combined heat and power plant in Värtahamnen. When Johan was in Norway working on a large TBM project using a huge tunnel boring machine, 160 metres long and 9.3 metres in diameter, Jiri called and wanted Johan to join him as production manager at the Johannelund bypass - Implenia's first major tunnel project in Sweden.
«I have accepted the challenges and grown with the roles.»
Johan Hillman
"Jiri always challenged me with roles with more responsibility than I felt I was ready for. However, after some hesitation, I accepted the challenges – and as a result, have grown with the roles," says Johan. After Johannelund, he became production manager rock at the technically very advanced construction of the bus terminal SN91 at Slussen. "Here we had to blast and move 270,000 cubic metres of rock while the metro was in operation five metres away," he describes the challenge.
The pleasure of constant problem solving
What Johan enjoys most about tunnel construction is the constant problem-solving that goes with every project, and the fact that Implenia is always the main contractor and the first on site. "This means that we always take full responsibility for everything, without being dependent on others. It's both a great challenge and freedom. So far, I haven't seen a problem that we haven't solved," says Johan.
What's more, he enjoys doing just the job – blasting. "The further you move up within the hierarchy, the more time you spend in the office. Sadly, with that you tend to lose a bit of feeling for the actual work, which is actually the most fun."
Slussen: a once-in-a-lifetime project
The coolest project he's been involved in was undoubtedly the bus terminal at Slussen. "There we had incredible trust with the client's construction management, very good technicians for vibration measurements via the client and SL's (the Stockholm Region) rock expert. This meant that we were able to maintain high advance pre round, even though we were constantly blasting under the residential buildings on Södermalm (Stockholm) and the metro platform was full of people a short distance away. It will be a long time before we get to be involved in a project like this again, if ever," says Johan.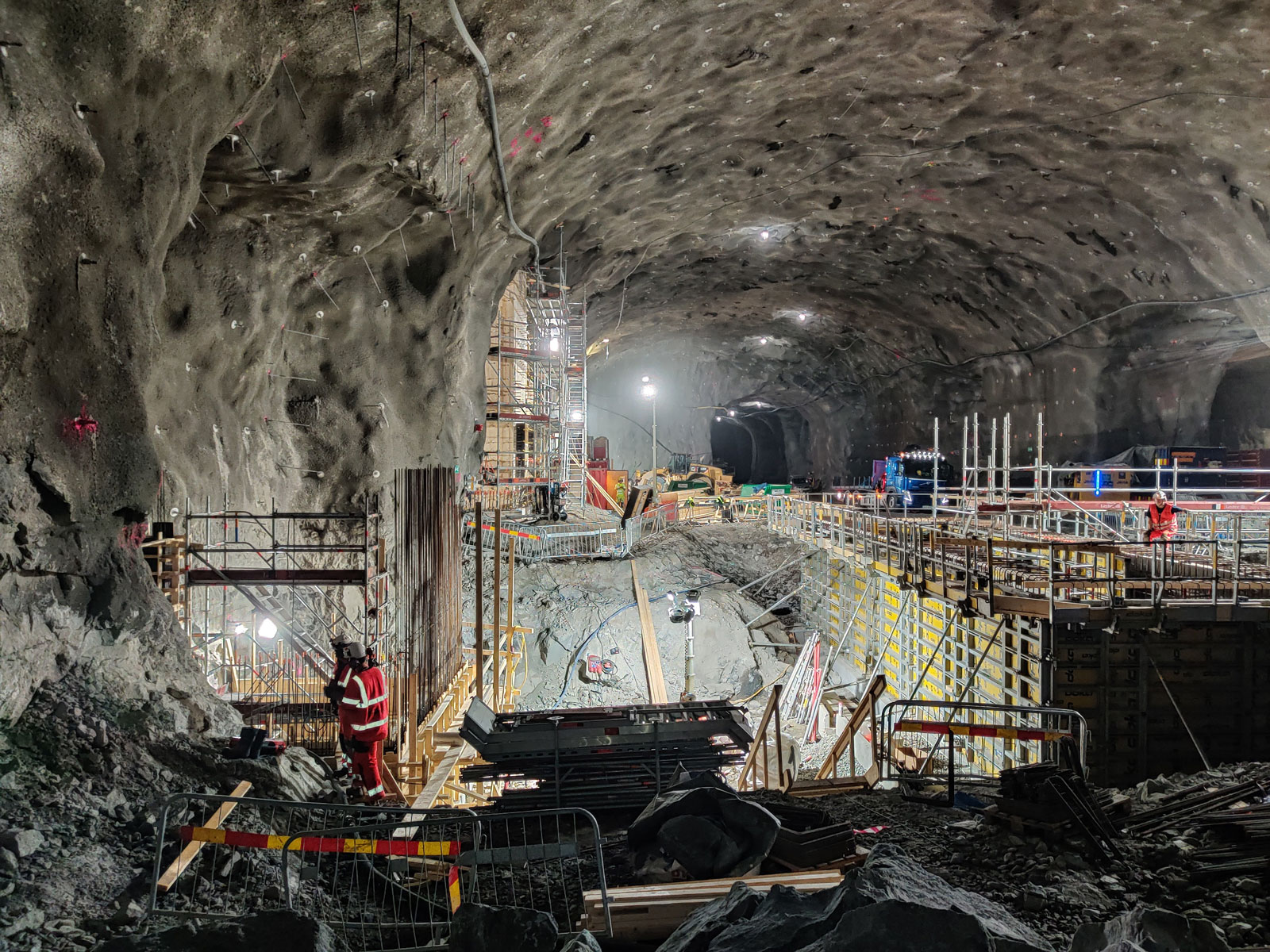 From the start, there was technical blasting literature and reports on the bedside table. "The job was both my profession and hobby, but with time and a girlfriend, other things came into focus," says Johan. The interest in dynamite was mixed up with art and opera, but during Corona, good food and drink have replaced many other things that were impossible. And when Implenia Sweden completed its part of the construction of the bus terminal at Slussen, Johan was offered the role of project manager. "It's the first time I've taken on the role of project manager - it's going to be an exciting journey", he says.
The award should go to the entire team
"What I enjoy most about my job at Implenia is that I always have very free rein in my work role. It's up to me exactly how I choose to solve my tasks, and my managers have always backed me up." Johan thinks that being named Rock Blaster of the Year 2019 was a nice compliment, but he is also a bit wary of the fact that the award is personal and not a team award. "I would never have been able to do the work I did if I hadn't been part of such professional tunnel teams. Without the right people around me, I would never have received this award, no matter how good I was," says Johan.