"With an app on your mobile, incident reporting increases"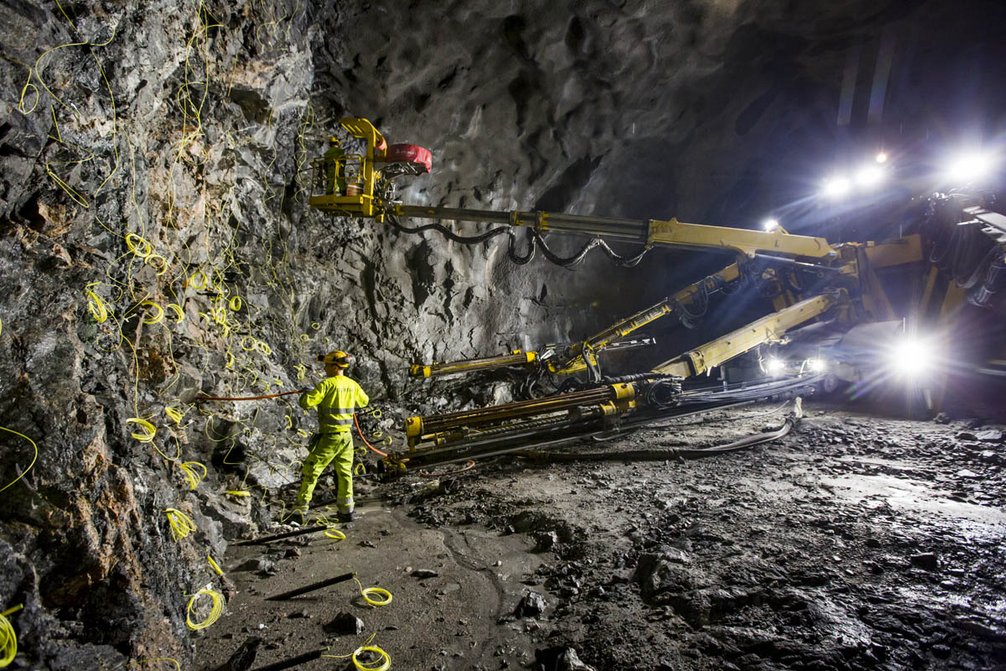 Implenia Sweden is focusing on challenging tunneling projects – creating a safe work environment is a top priority
"The reporting app needs to be easily accessible in employees' everyday lives. Then we can see that more people report incidents," says Jan Eriksson, acting Head of Safety at Implenia Sweden. One step in the process of getting more people to report incidents has been to simplify the process and number of options in the app. "Now it's so easy, anyone should be able to quickly pick up their mobile phone, open the app, take a photo and send off a report," says Jan Eriksson.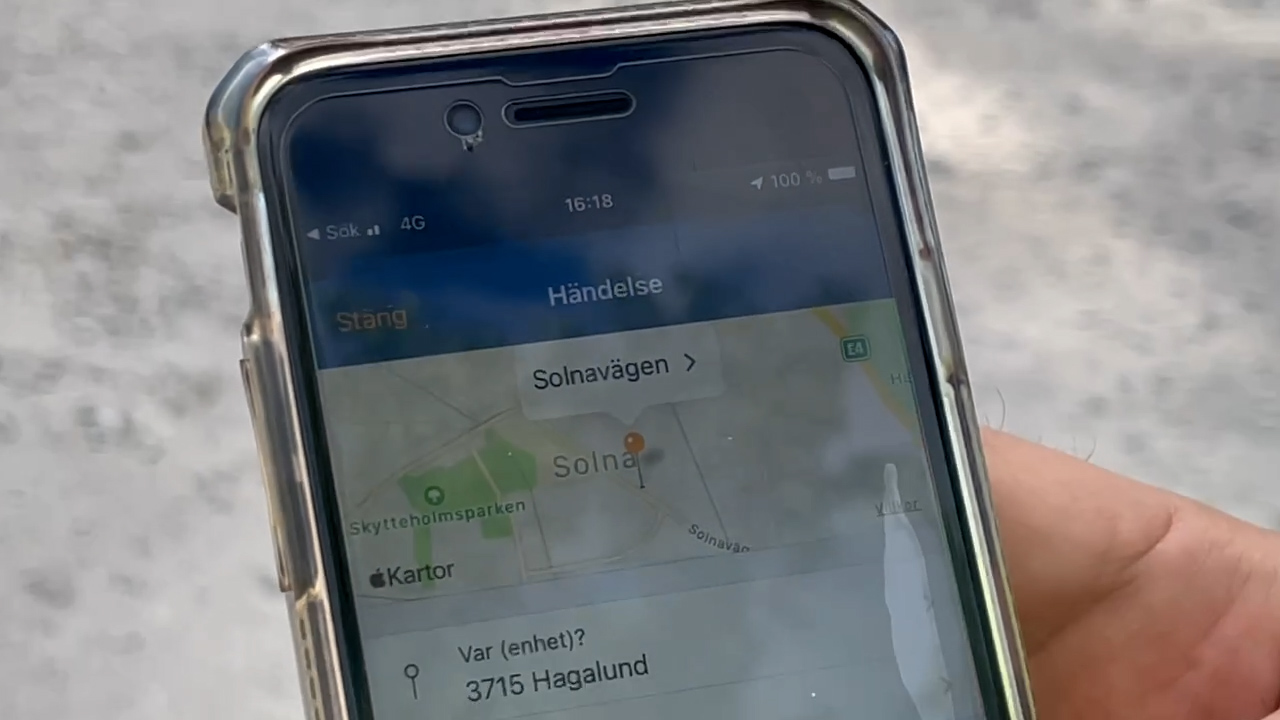 Thehigher level of safety - the more successful the project
He explains that it's no problem to get employees to report injuries if they've hurt themselves. "But where we could really improve and work more consistently and proactively is in reporting of risk observations and incidents. Then we can become even better at doing the right things - from purchasing to action. and making sure everyone has the equipment they need to work safely."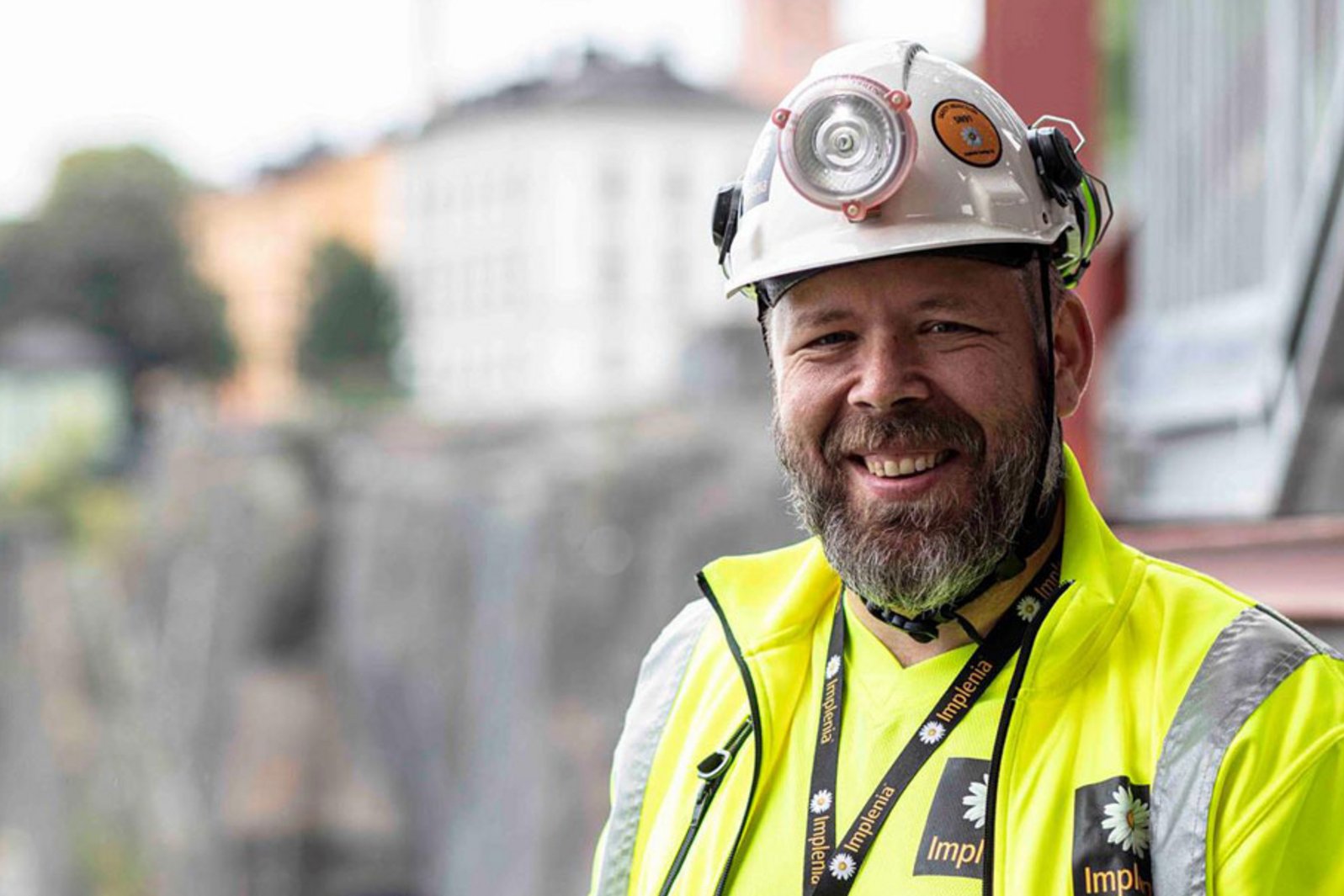 «We need to report risk observations and incidents more consistently and proactively.»
Jan Eriksson
According to Jan Eriksson, there are many benefits by increasing the reporting rate - both from a company perspective and from an employee perspective. "In short, we can say that we solve a lot of problems if more people report deviations. We make more money, and we get healthier and happier employees. And in practice, we win more thrilling projects! Our clients look very closely at health and safety when choosing a supplier. The higher level of safety in the project, the better - it's as simple as that!"
Creating a a safe workplace in Hagalund
"We create a safe workplace by preventing risks. Everyone should know what to do, and have the right equipment," says Josef Ibrahim, who is the work environment coordinator for the Hagalund project. He explains that they work with risk assessments and work preparation. These show the risks of the tasks and what measures are required before the work can begin, as well as what special protective equipment they need for that particular work. "The more incident reports we receive, the better the overview we get of which risks are the greatest on the project, and which we need to focus on. That way we reduce the number of accidents," says Josef Ibrahim.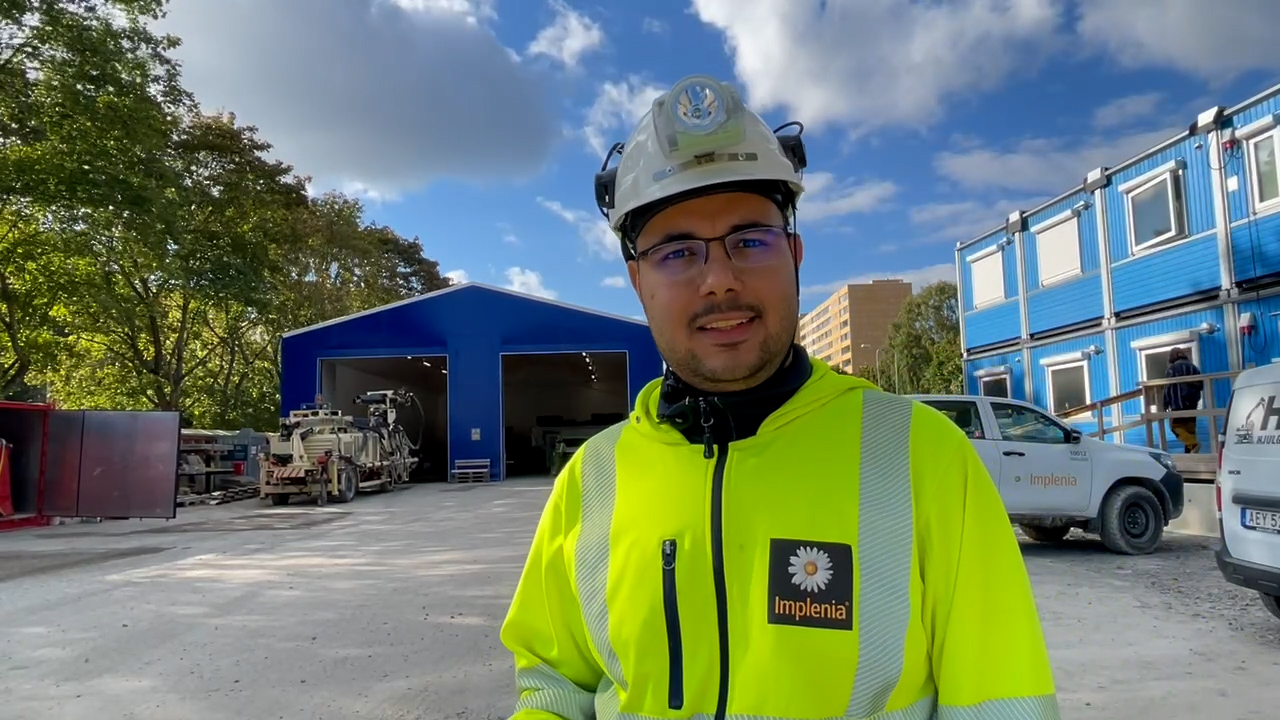 «To get more people to report work environment incidents in the app, we in Hagalund have developed a competition - for two reported BIA incidents you get a hamburger.»
Josef Ibrahim
Many creative solutions to get more people to report in the app
Josef stresses that we gain a lot by reporting directly in the app: "We don't have to do the paperwork, and it has become very easy and convenient to report the incidents in the mobile app. In addition, we get statistics at the end of the month on how many risk observations, incidents, and accidents have occurred in each project, information that is useful to have at our health and safety meetings each month. We learn a lot from each other that way," says Josef. "To get more people to report work environment incidents in the app, we in Hagalund have developed a competition - for two reported BIA incidents you get a hamburger."
The Safety App is currently only in use at Implenia Sweden. Group-wide, an app version of our official safety software "Synergi" is to be rolled out in 2022.