New concrete spraying robot reduces CO2 emissions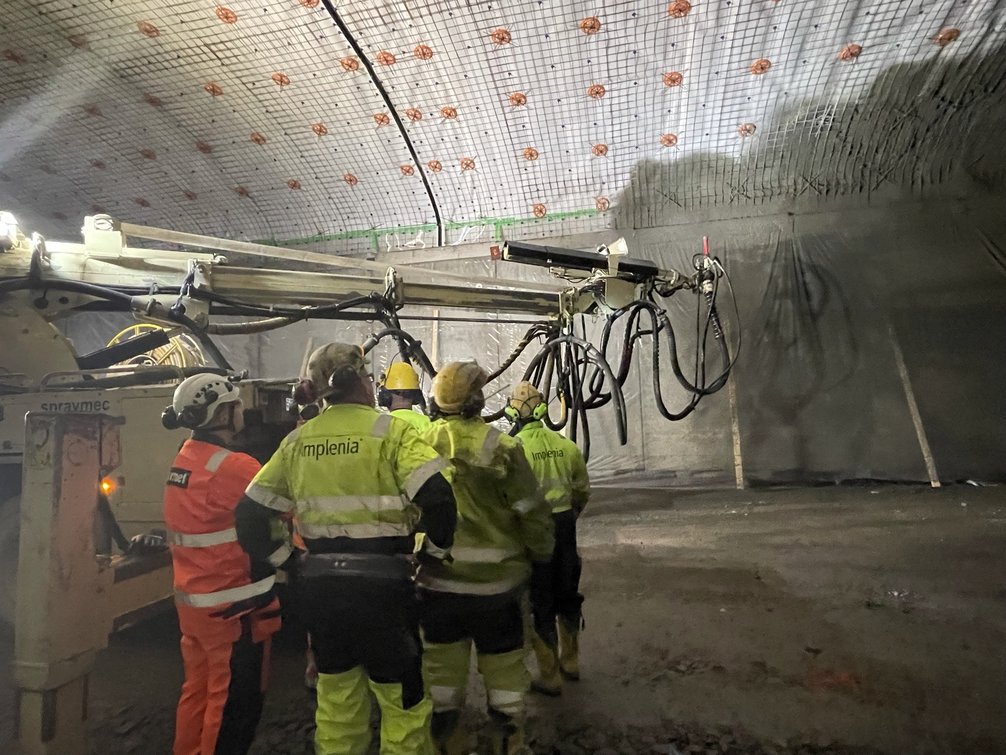 The automatic concrete spraying robot - Normet SmartSpray ProPlus - gradually covers the tunnel roof's inner line or membrane with an evenly thick layer of fireproof concrete. Using a control panel and sensors, the operator sets out points within an area of the tunnel roof, after which the robot starts spraying the surface by itself, without the operator's hand.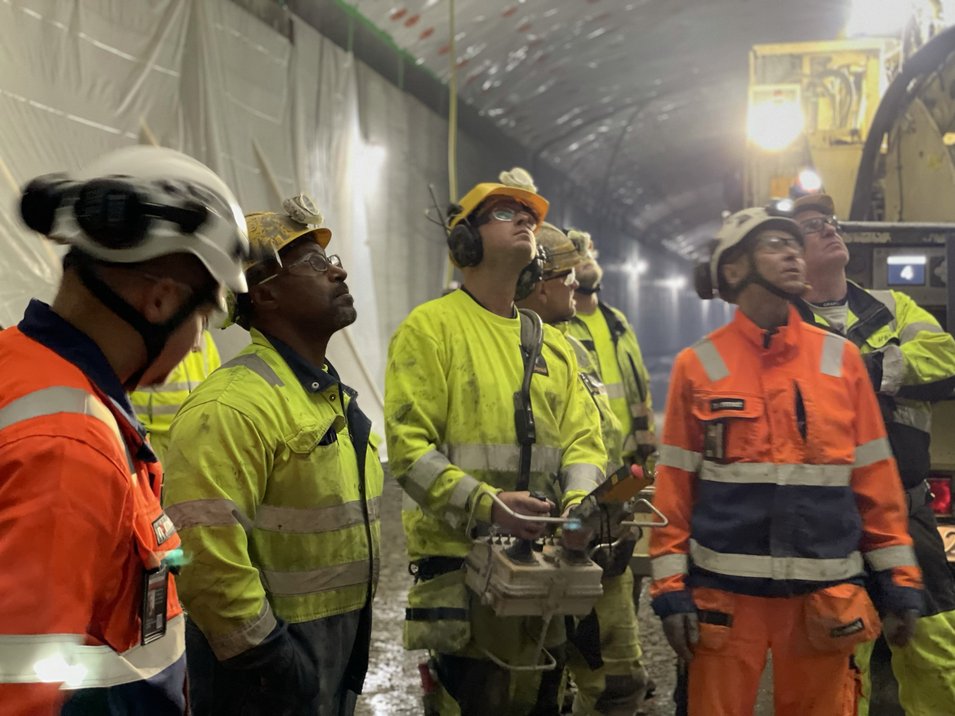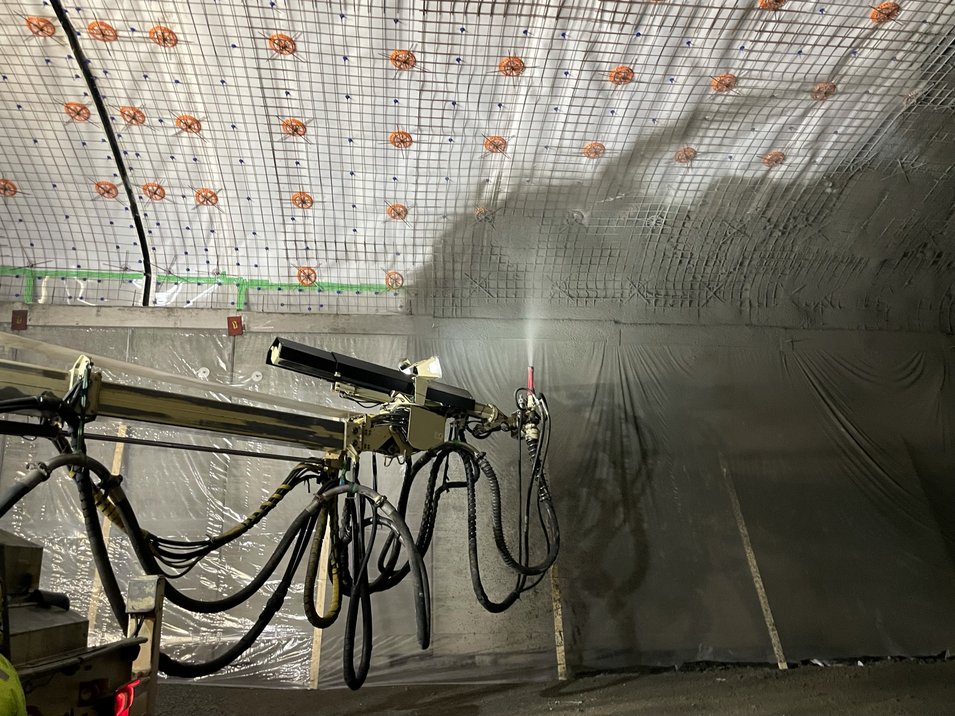 The protective concrete layer becomes both more uniform in thickness, concrete consumption is reduced, and this contributes to a reduction in carbon dioxide emissions. In addition, the concrete spraying process itself is simplified - the operator takes on a more supervisory role. "This is a lot of fun and It's cool to be part of the future", says Peter Svensson, Production Manager Tunnel Lunda.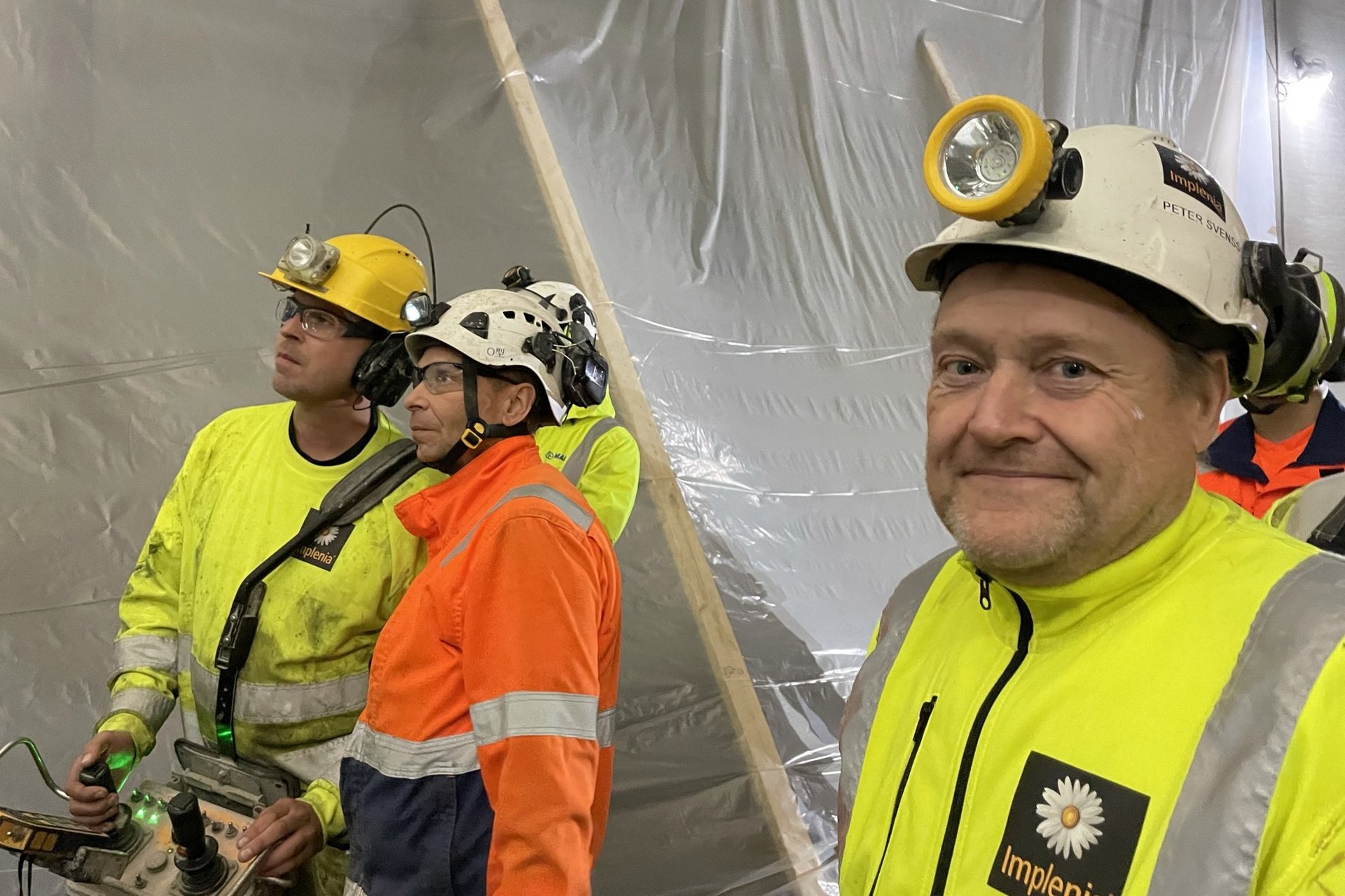 «It's cool to be part of the future.»
Peter Svensson (right)
The "bypass stockholm" project
The "Förbifart Stockholm" bypass is a new three-lane motorway that links the south (Kungens Kurva) and north (Häggvik) of the city. To minimise the environmental impact, most of the 21 kilometre road will be underground.