"Dad, you're an engineer, why are you baking pizzas?"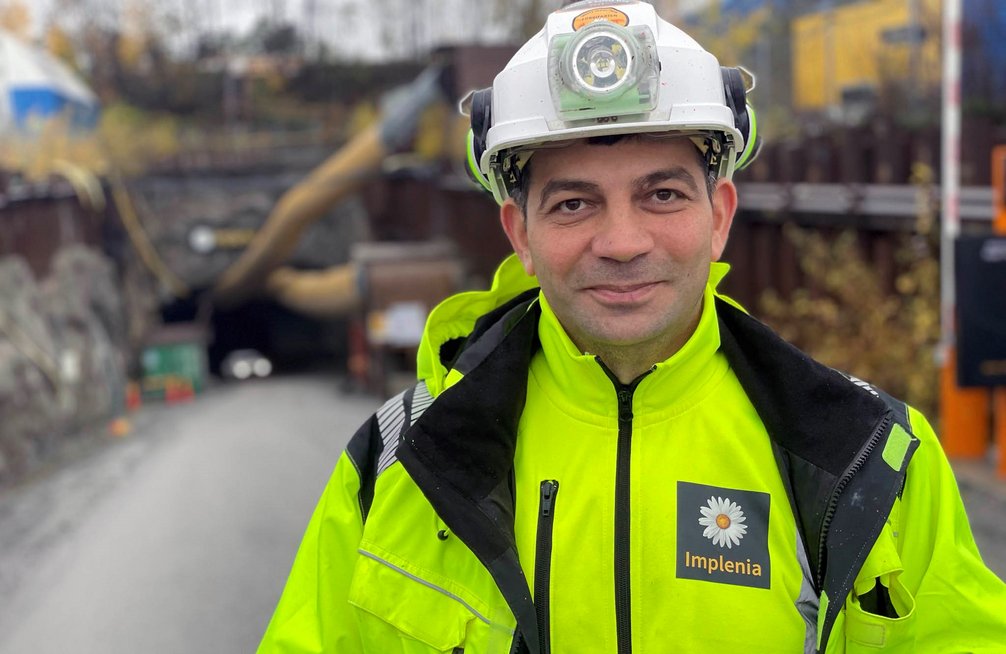 "I was impatient and around the millennium, it was difficult to find work in Sweden. I didn't want to go on welfare, so I took help from home and bought a sausage kiosk in Hallsberg," says Adul Themir. Since then, he has run a number of his own restaurants or taken a job as a pizza baker. "I got more and more depressed - because it was really in construction that I wanted to work."
«My wife said: it's time to get back on track.»
Adul Themir, Surveyor
And a couple of times he tried to get his engineering degree translated and validated for the Swedish job market, but he never got far. Until 2016, when his son questioned why he was working as a pizza baker and his wife also told him it was time to get on the right track. Eva had herself trained as a nurse and gotten a jump start on the Swedish job market. Now she was encouraging Abdul to do something similar.
Studying to become a surveyor
A friend of Abdul's was studying at Kartoteket in Kista - a vocational training - to become a survey engineer. And Abdul decided to apply, too. In August 2019, he got in. His second internship was at Implenia Sweden's Johannelund project. And he stayed on.
"I'm very happy with both my colleagues and my job. I like the combination of working on the measurements in the tunnel myself and being part of the team in the office. And I feel extremely proud to finally come home to my boys and work at what I love - in infrastructure and construction."
Proud and happy
In a way, these 19 years in the restaurant industry are lost years, Abdul says. "I was too young and impatient when I first came here. Only at almost 50 do I have the calm and courage to do things in the right order, and come back to the industry I really want to work in. I can come home and be as dirty as I want in my clothes, but I'm happy and proud. And that's what I'm telling my kids now, too - choose the line and the jobs you're passionate about. Then it will be good", Abdul concludes.
Facts about surveyor Abdul Thamir.
Occupation, A civil engineer from Iraq, he came to Sweden and worked as a pizza baker for 19 years. After two years of studies at Kartoteket - a vocational training, he is now a graduate surveyor and works at Implenia Sweden.
Family: Wife Eva - also from Iraq but they met in Sweden. "It was love at first sight and after three months we were married", says Abdul. Eva changed her Iraqi name to a Swedish one when she arrived. They have three boys – Josef 17, Oscar 14 and Kristian 6 years old.