Always evolving

Implenia has a clear mission: with and for people, we sustainably develop and construct real estate and infrastructure in order to meet their needs for modern living, work and travel. Yet these needs and standards are changing faster and faster, often creating a need for totally new solutions. But which ones?
Answering this question is Anita Eckardt's main job. As head of the Specialties division, she supervises the development of a host of promising and innovative companies under the Implenia umbrella – Holzbau, BCL Baulogistik and Fassadentechnik to name but a few. At the same time, her team in the Innovation Hub have a clear mandate to promote innovation throughout the company.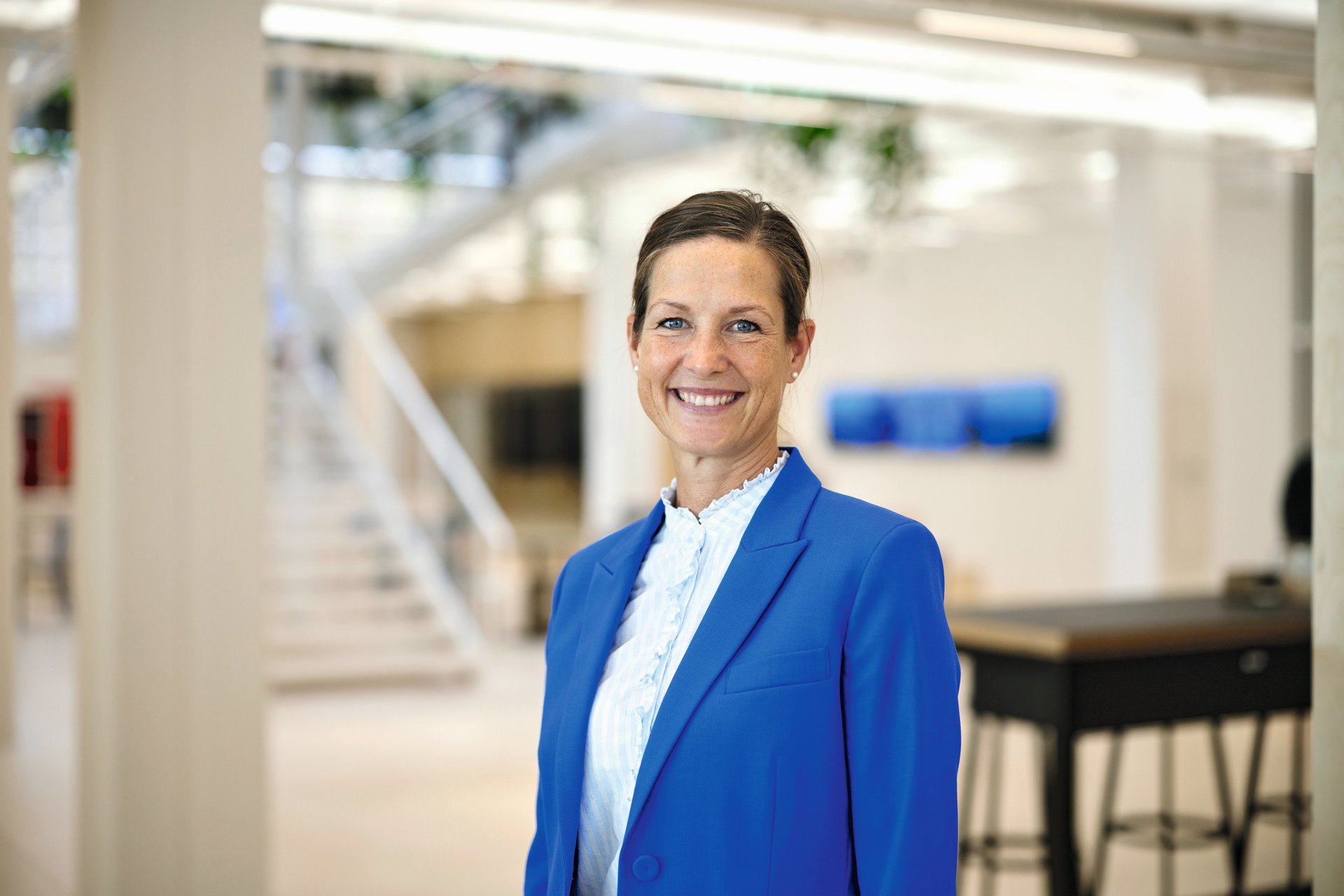 «Implenia employs a huge number of intelligent and innovative minds.»
Anita Eckardt, Head of the Specialties division and member of the Implenia Executive Committee
"We want to play an active role in shaping the fundamental transformation of the construction sector," explains Anita. "If we enable the development of real estate and the construction of buildings and infrastructure that meet the future needs of modern living, work and mobility, our customers, our staff and our shareholders all benefit." She and her team are tackling the challenge at a range of different levels. An overview of the Implenia innovation map:
"Intrapreneurship" approach
"Innovation begins with people. Implenia employs a huge number of intelligent and innovative minds, and we demonstrate agility every day as a diverse, passionate team that is constantly on the trail of new and innovative solutions," explains Anita. After all, the approach behind Intrapreneurship is also very simple. Using the Kickbox process, the Innovation team supports staff who present a good idea by providing time, tools and coaching so that they can develop it further. Even if many approaches do not ultimately lead to a new business field, they all add something to the organisation. And some suggestions have the potential to develop into something very big indeed.
Take the idea from Robin Frantz, Project Leader Façade Engineering from Hamburg. Robin used the Kickbox service from the Implenia Innovation Hub for his inter-company research project. Together with the Fraunhofer-Gesellschaft, the team is now developing a modular façade system that uses state-of-the-art technological innovations to provide a sustainable energy supply to houses. Vital data has been being collected using a test module on the test bench at the Fraunhofer Institute for Building Physics.
Robin Frantz is impressed with the Kickbox process and the support from the Innovation Hub team. "They just know which questions to ask. We have an idea and they help us to think the process through to the end. That way, we can approach the market value of the system in a more targeted way."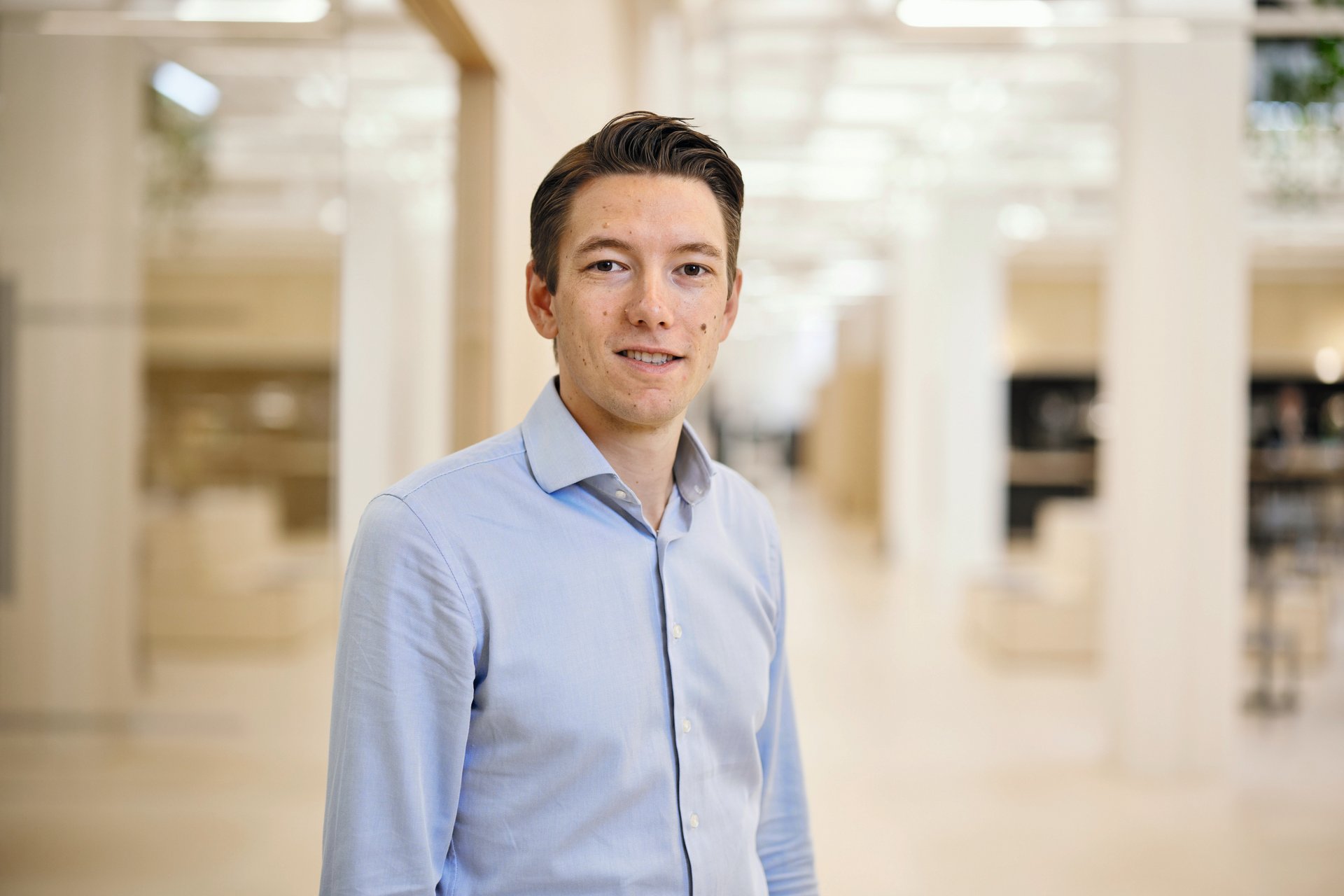 «Innovation means being open to new things, thinking flexibly, and working hard.»
Karel van Eechoud, Senior Innovation Manager and Head of the Innovation Hub
More than 800 users are now registered with the Kickbox platform, 84 ideas have been submitted to far. The Innovation Hub team is also happy with its progress. "Innovation means being open to new things, thinking flexibly, and working hard. Implenia's internal innovation ecosystem is growing and we are making clear progress in intrapreneurship," says Karel van Eechoud, Senior Innovation Manager and Head of the Innovation Hub.
"Open innovation" approach
When it comes to innovation, 1+1=3. Implenia relies on a wide network of industrial, technology and research partners, such as the aforementioned Fraunhofer Institute, ETH Zürich, the virtual reality start-up HEGIAS, and the innovation agency InnoHack. Two things are crucial when working with these partners: team work and transparency. Anita stresses: "We are not afraid to share our ideas, and in return we benefit from the expertise of all these partners."
In a project stretching over many years, for example, Implenia is working with ETH Zürich and the engineering office WaltGalMarini to develop a sustainable wood and concrete lightweight construction ceiling and with the Hamburg-based Cross Innovation Lab to develop our environmentally friendly multi-chamber skip. Alongside our research, we also work with start-ups to test their solution approaches in pilot projects, such as in the field of reality capturing, proactively advancing the innovative strength of the construction and real estate industry.
"Innovation M&A" approach
The Innovation team also monitors the market looking for companies with innovative new ideas that could improve the construction sector for the long term. "We are following a selection of start-ups and technology providers, and new ones are being added all the time," says Karel van Eechoud, explaining a key part of his team's work. The goal is to establish collaboration and perhaps to invest, too.
Anita knows that these ideas from outside help us to use new materials such as organic-based materials in our projects, further enhance our BIM expertise, and record deadlines, costs, environmental data and future maintenance work in digital construction plans in future. Virtual and augmented reality are also already having an increasing impact on the way we will work in future, for example allowing us to tour planned installations in the planned building or to see whether a project has been built as it was planned and agreed.
Goal: "culture of innovation"
But all these ways to access innovative new ideas are just part of the equation. To ensure that the organisation enjoys the full benefits of its creative potential, it is vital that this love of innovation is embedded in the corporate culture. One way to do this is through meeting people and discussing. It is therefore no surprise that the new Implenia Connect not only promotes collaboration at all levels, but also makes the topic of innovation easily visible with its Innovation Space. Available to all staff including for working with external partners, its flexible furniture and tools support collaboration, creativity and various forms of cooperation with varying group sizes.
But physical facilities are not everything. We also need to promote diversity – for example in mixed teams in which everyone learns from one another – as well as curiosity and lifelong learning. This is the idea behind the newly launched innovation e-learning module that has been available to staff in English and German in the Implenia eCampus since September 2021. "I tried out the course during the pilot phase and I loved it," says Anita. "It gives you the basics of successful innovation, as well as lots of practical tools. I recommend the course to anyone who wants to learn more about future trends and innovation and who wants to put helpful methods into practice right away."
«If we want to try new things, we need to accept that some attempts fail.»
Anita Eckardt
But Anita knows that promoting creativity and inventiveness is not enough if a culture of innovation is to be embedded in the DNA of a company for the long term. Dealing openly with errors is just as important. This is the idea behind the new initiative "ScrewUp Night". Having originated on the start-up scene, the method is intended to allow people to communicate openly about errors in a protected space, so that everyone can learn from them.
"If we want to try new things, we need to accept that some attempts fail," stresses Anita. "The important thing is that we learn from errors quickly and actively use the new experiences to develop ideas and solutions further – as an innovative, futureproof company that plays an active role in shaping the development of the construction industry."
Kickbox is a framework for corporate innovation and is used in dozens of organisations around the world. The method allows every member of staff to play an active role in the company's innovation process, and to submit and validate their own ideas. At the start of the process, there are no limits at all: every individual has the opportunity to develop their own idea further, up to establishing a new product or business model. A toolbox supports this process. The latest Kickbox campaign, "Sustainable Implenia", aims to generate ideas that make the construction industry more environmentally friendly, safer and more socially responsible.