Lightweight ceilings for timber construction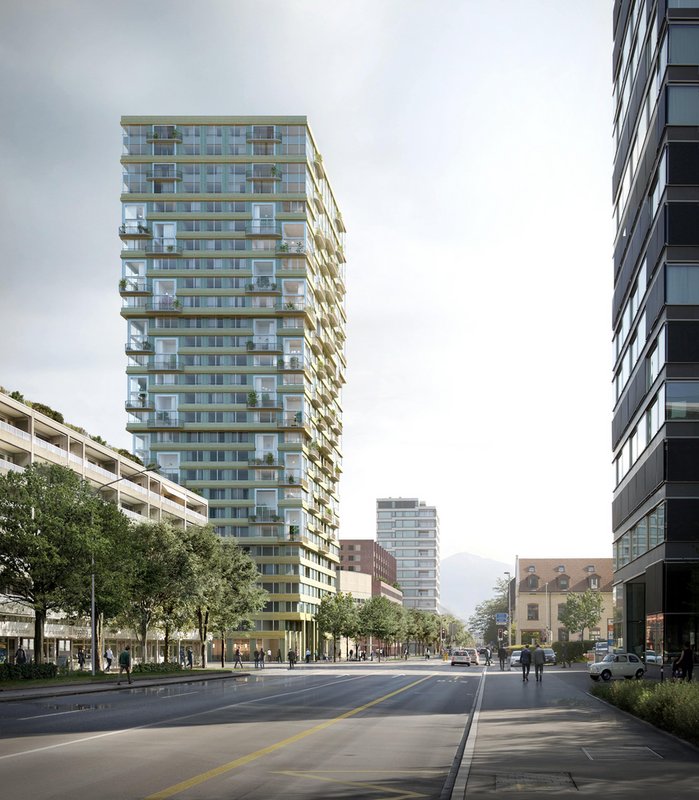 Innovative projects call for innovative solutions. That's how we can do things that would have been unimaginable twenty years ago – like build sky-scrapers out of timber. Adrian Ulrich, Team Leader Holzbau: "Switzerland brought in new fire prevention legislation in 2015, which triggered a quantum leap in timber construction."
Innovation in timber construction
"Project Pi" an 80-meter-high residential tower no less than 27 storeys high is a highly innovative project that showcases a whole series of new techniques. The whole of the building's supporting structure is made of timber, for example. But even though we are using timber to build the kind of framework that would conventionally be made of steel, it still meets all the current fire protection requirements.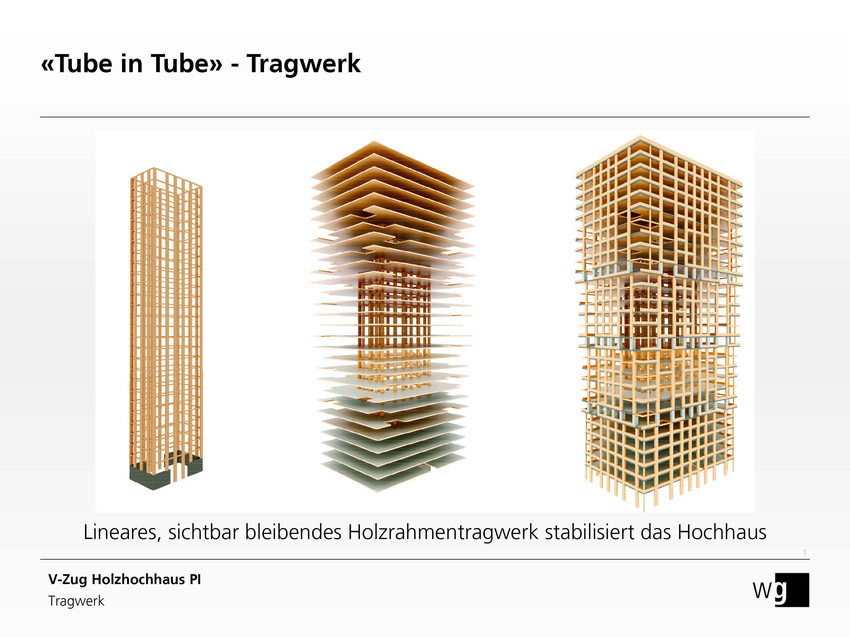 First in the world: lightweight composite timber ceiling
Implenia Holzbau and WaltGalmarini submitted the patent for another innovation in March 2021: a new type of ceiling: in order to minimise the overall structural load, our Timber Construction team worked with the civil engineers at WaltGalmarini to develop a composite timber ceiling that only uses 90 millimetres of concrete. This meant we could accommodate an additional floor within the prescribed maximum height of 80 metres.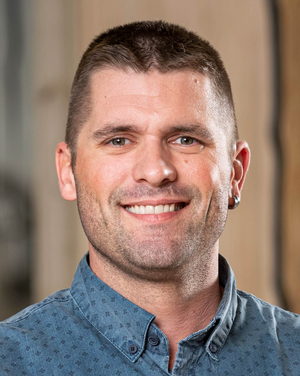 "We have developed a ceiling that is 30% lighter than conventional concrete/steel ceilings and far thinner."
Adrian Ulrich
"We have designed a ceiling with a load transfer in two axes that can bridge spans of up to 10 metres," says Adrian Ulrich. The materials in the intermediate layer are carefully calibrated with each other; from top to bottom they are put together as follows:
BauBuche: 60 millimetres, visible

Insulation layer: 170 millimetres

Concrete coating: 90 millimetres

Total: 320 millimetres
The materials have been tested repeatedly over recent months. Adrian Ulrich: "Our ceiling structure is just as strong as a conventional concrete and steel ceiling, but is 30% lighter. It is also much thinner because it doesn't need the extra mass usually required for timber structures, or the thicker concrete layers needed in other designs. The larger the span, the more weight is saved.
Less concrete, more living space – a product innovation with real added value. The structure also has acoustic benefits: A double-shell ceiling achieves sound insulation levels comparable with those of a solid concrete ceiling. The mass required for noise protection is located directly in the ceiling. All the materials are non-combustible and the structure is very sustainable thanks to the use of recycled materials for the intermediate layer.
Installations such as sprinkler systems can be routed through the insulating layer. Another advantage of prefabrication is that there is no need to wait for concrete to dry or for on-site bracing work, so the job takes less time.
The suitability of the new composite wood ceiling for practical applications was tested and proved in meticulous detail using a full-scale mock-up. The timber structure's high degree of prefabrication reduces construction time, while just-in-time deliveries optimises material logistics. And innovations such as the new ceiling should ensure that timber – as a renewable, regionally available, CO²-neutral material – will increasingly be used in large-scale construction projects.
With "Project Pi", V-ZUG aims to provide homes for its employees that are affordable, but that also help meet the desire for urban living and individual lifestyles. Different types of apartment and versatile additional spaces enable flexible adaptation to changing life situations. "The internal logic of the high-rise builds on the idea of the vertical neighbourhood", says Anne Kaestle, co-owner of Duplex Architekten. "Every three floors are arranged around a central, open space. This piazza serves as an arrival point, a dispersal zone and a gateway to the apartments. There will be ten of these neighbourhoods in total, each with 22 residential units – it will be easy for people to get know each other." There will also be spacious communal areas, a publicly accessible ground floor (with co-working space, showroom and bistro), and a courtyard building with a children's day-care centre.
In terms of construction, the advantages of timber, as a renewable raw material, are being combined with tried and tested building techniques. The frame structure, made of beech wood, is reminiscent of typical steel frames. "Trees grow up to 84 metres high, so nature shows us just how strong wood can be. We're mastering the same challenge in Project Pi," says Anita Eckardt, Head Division Specialties at Implenia. The newly developed wood-and-concrete composite ceilings also have the same structural strength as conventional concrete ceilings, but are much lighter and can be produced with significantly lower greenhouse gas emissions.
Environmental sustainability will also be a feature once the building is in operation: photovoltaic modules in the façade will turn the whole structure into an energy generator and meet a portion of the residents' power needs. Renewable heat and cooling will be sourced from the ground and from Lake Zug.
"Project Pi" combines innovative architecture and construction technology to create a coherent overall solution for sustainable, contemporary living.
How Switzerland's tallest timber building will look when it is finished. All visualisations ®Filippo Bolognese