From drone to Cloud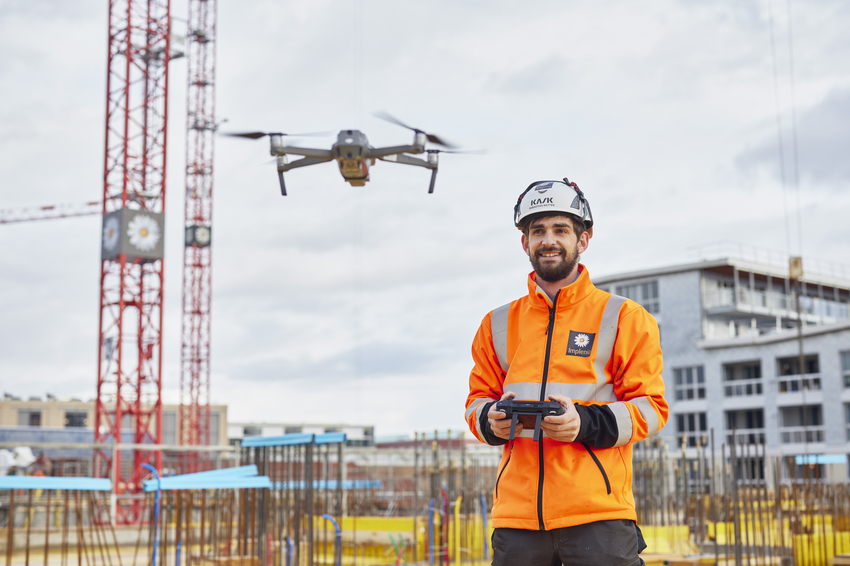 Sebastian Mattes of the Global BIM Team is Implenia's contact person for reality capture
"Reality capture" is one of those new digital technologies that insiders have been talking about for a long time. For everyone else, here's a short explanation: Objects, buildings or even whole sites can be recorded digitally using stationary and mobile laser scanners on the ground as well as air-borne drones. The data is translated into a point cloud on a computer, from which it is possible to create a high-precision 3D digital image based on millions of individual data points.
Every phase, from initial planning to the finished project, can be recorded so it is available in digital form at any time. Yves Serventi one of our builders in Zurich, first encountered reality capture a year ago. When preparing a tender for a major project he used a drone to record the current situation on site. "I was surprised how easy it was to create a point cloud," he says. "It's intuitive and you quickly see how it all works."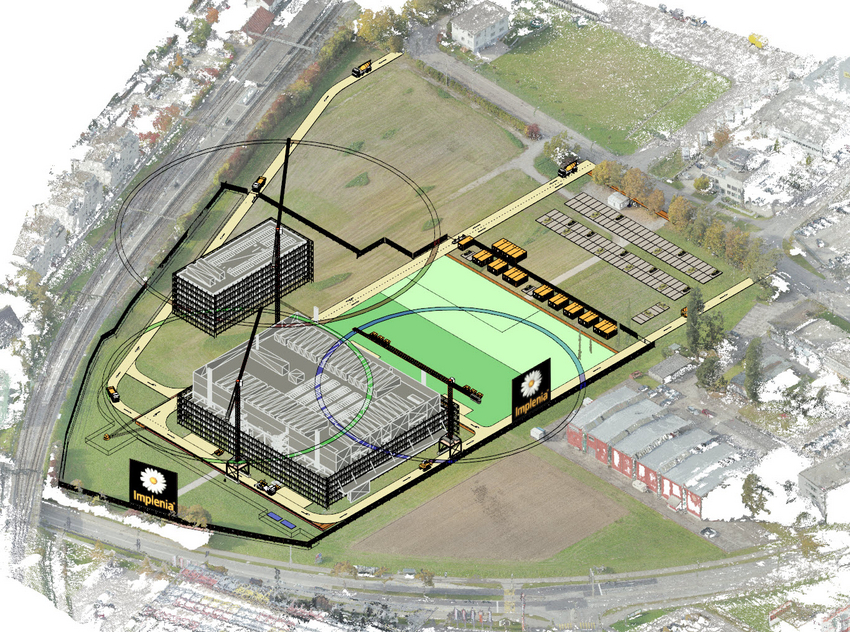 Not long afterwards he came up with the idea of using drone recordings to map the lay-out of the construction site. "It was a great success," says Yves. "We flew the drone over the site, took more than 200 photographs and then assembled an orthophoto that gave us a distortion-free, true-to-scale representation, similar to the ones you see on Google Maps, including buildings and the cars that happened to be there."
The benefits of reality capture
More precise calculations with more accurate data
Shared database with constant synchronisation
All the latest relevant data available to all parties
Improved exchange of information between everyone involved in planning
More efficient planning of costs, deadlines and quality
Impressive, clear visualisations
Once you have a calculation model, reality capture lets you visualise projects in 3D – a big advantage when bidding for work and something that always impresses potential clients and investors. When modernising existing buildings, reality capture can deliver precise measurements without having to get lots of different people on site.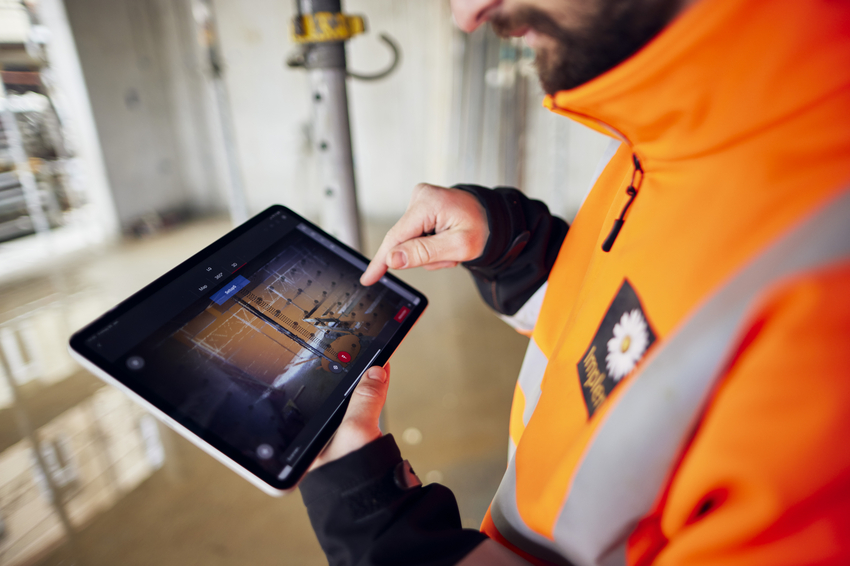 Automated target-actual analysis using artificial intelligence is increasingly used during project execution to co-ordinate individual construction stages and improve the quality of implementation. Last but not least, reality capture simplifies communication between all parties, because everyone is basing their work on the same digital model.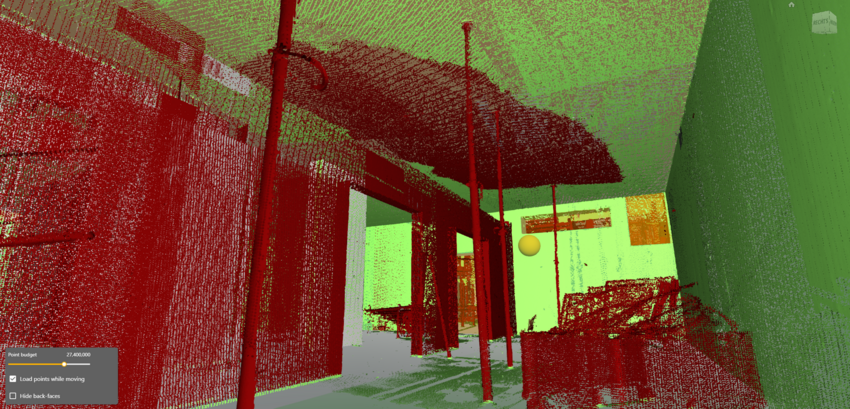 Single point of contact
Sebastian Mattes of the global BIM team is Implenia's contact person for everything to do with BIM in general, and reality capture in particular. "Mr. Reality Capture" is adept at using laser scanners, flying drones and producing 3D models. "If we record the latest state of a construction site every week with laser scanners, and compare the data within the BIM system, we can identify the tiniest deviations, defects and conflicts before they develop into real problems." If a ceiling starts to sag, for example, the 3D model immediately shows you whether it is still within the deviation tolerance or whether action is required.
With all these benefits, it's not surprising that the use of reality capture is increasing within the construction sector. Implenia is at the forefront of the ongoing development of this technology. In future our models will also be able to show the progress of the project and highlight delays. Our specialists are working with technology start-ups on the development of new solutions.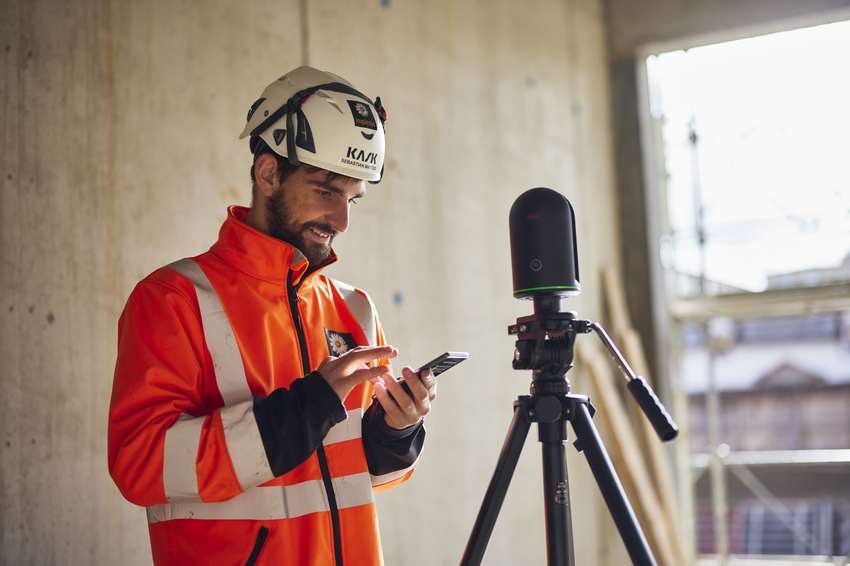 "We in the Global BIM team are the people to come to with any questions about reality capture, drones or laser scanners," says Sebastian Mattes. "We advise project teams on the use and purchase of digital surveying services and train them in the use of drones." An awareness of legal issues is also crucial: "Data protection and image rights are as important an issue as the correct handling of drones."