Sustainable series production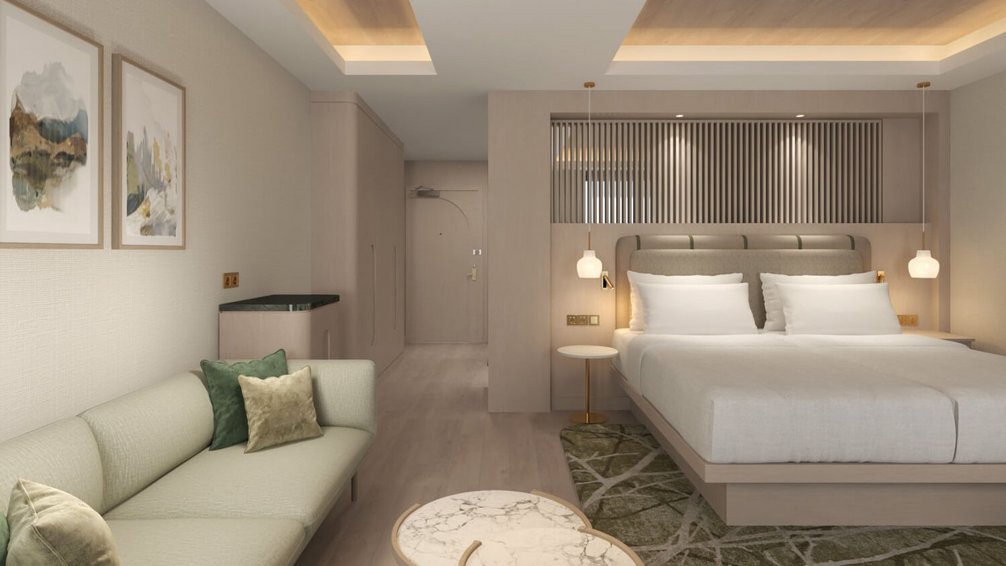 On behalf of Rubus Development, a 50/50 joint venture between Implenia and Deutsche Seerederei (DSR), our experts at Real Estate Products are developing a scalable hotel design for the German, Swiss and Austrian market that will set new standards in design automation, prefabrication, sustainability and the circular economy. A first package of work has already been completed, including specifications for planning and designing the hotel rooms and guidance for digital service solutions to enable resource-optimised hotel operation.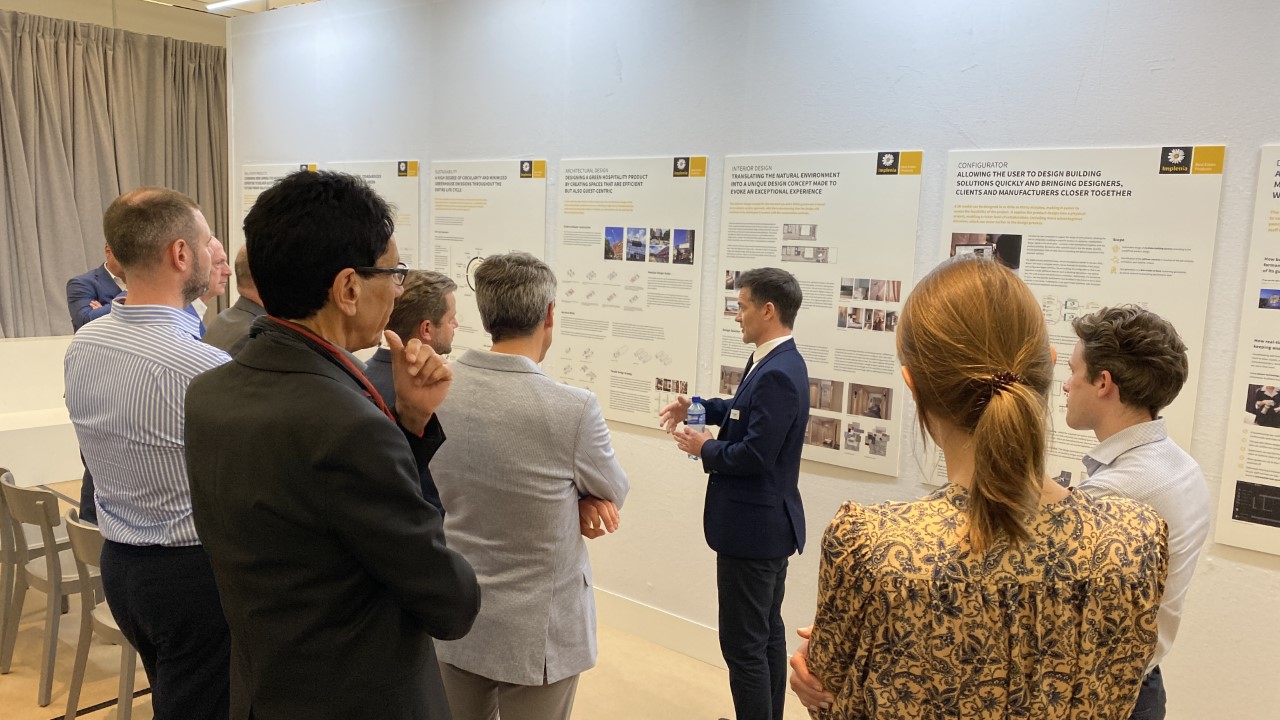 The Real Estate Products team, which has assumed overall leadership of "Green Hospitality" product development and combines specialist expertise in computational design, user experience (UX), customer experience (CX) and sustainability, among other fields, works together with various specialists. The internal expertise of Implenia Timber Construction and Real Estate Investment is incorporated alongside input from external partners with international experience in architecture, interior design, building technology, structural engineering and production.
Configurator for design options
Real Estate Products' approach is based on computational design, which allows different configurations from a catalogue of elements that can be industrially produced. "That makes the entire process more efficient – from design to construction to commissioning," explains Severin Boser, Head Real Estate Products.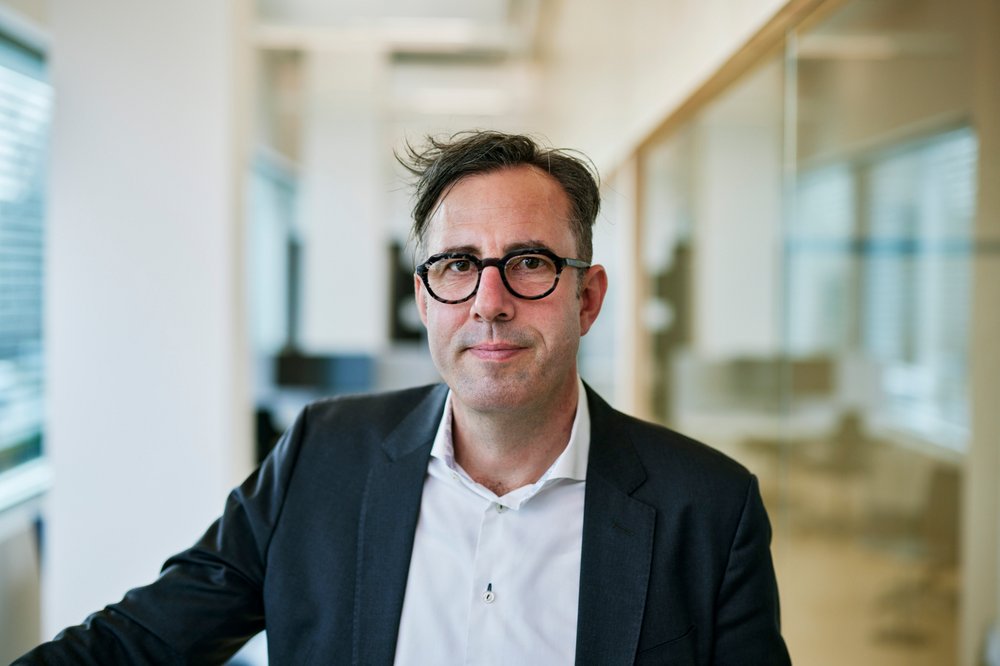 "With its clear focus on sustainability, Green Hospitality will become a beacon project for us. "
Severin Boser, Head Real Estate Products
And how does it work?
"We do this by using the digital configurator we have developed ourselves, which generates the design variants and optimises them in relation to one another based on specific aspects. The configurator delivers BIM models directly and with them building volumetrics, material lists, and performance and cost indicators." This allows the various options to be easily tested, compared and optimised until the best solution is found for the relevant site – taking into account relevant criteria such as light conditions, noise emissions, view and topography.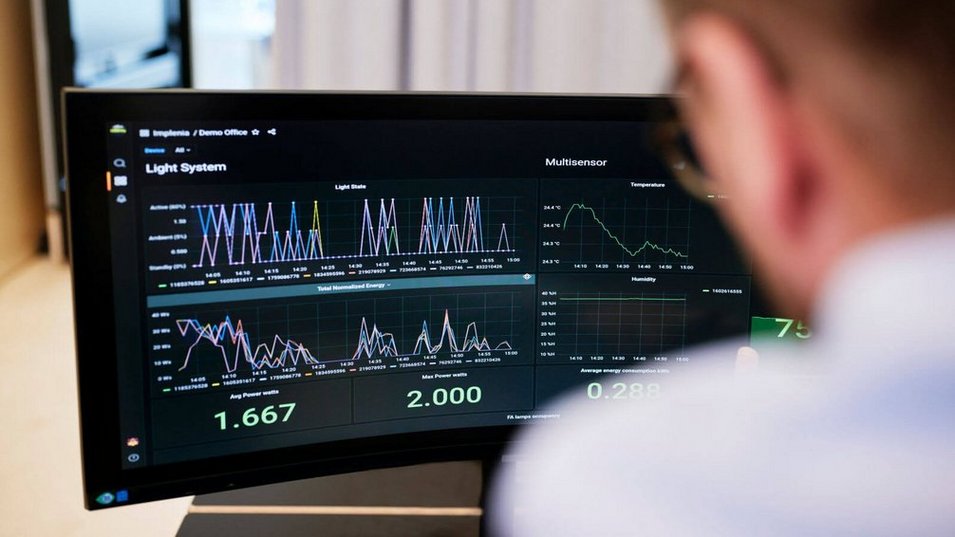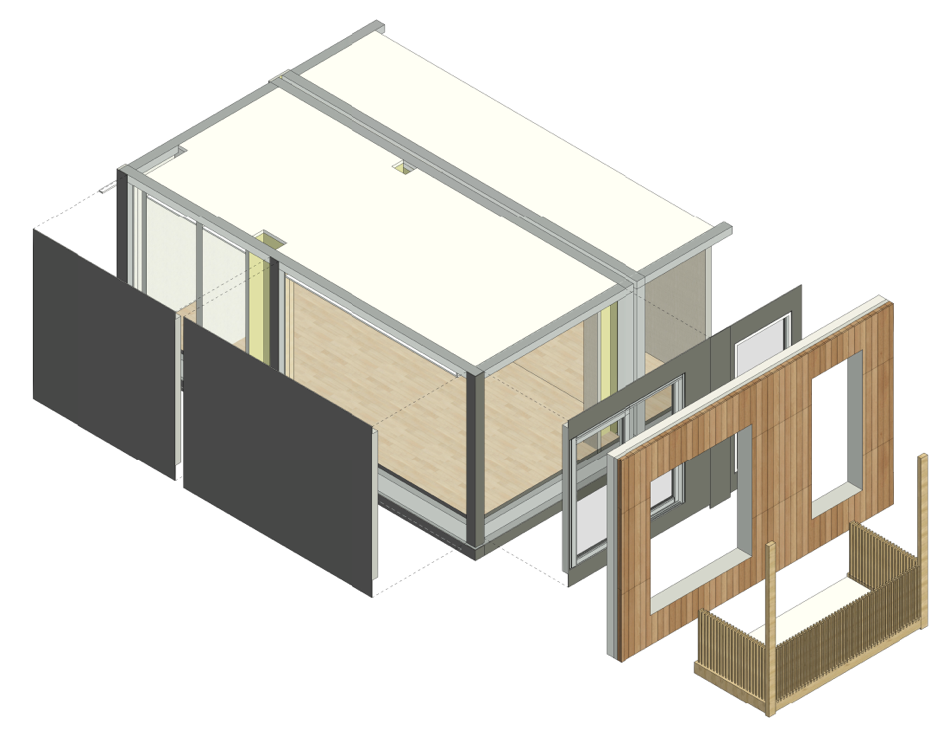 Computer-aided for greater sustainability
Implenia is constantly developing the configurator's abilities further – often in discussion with ETH Zürich, universities, think-tanks and specialists. "The configurator is a powerful instrument for planning real estate products in such a way that they are compatible with the circular economy, can be continuously optimised throughout their entire life cycle, and add maximum value."
The development work for Green Hospitality is expected to continue until at least spring 2023, before the product is used in the first specific hotel project. Severin Boser sees the Rubus project as pioneering. "With its clear focus on sustainability, Green Hospitality will become a beacon project for us – especially when it comes to the use of computational design, industrial construction, and our ambitions for construction within the circular economy."
Potential for the future
Real estate products are of interest wherever there is potential for optimisation within an individual building and wherever there is potential for scaling in design and production through a project pipeline. "We are currently concentrating on healthcare and hotel real estate and on housing for different user groups, including Best Agers and supported/affordable housing," says Severin Boser.
BENEFITS
Standardised real estate products offer a host of benefits:
High product quality through industrial production, focus on the user experience and continuous improvement

Lower costs at large volumes through standardisation, industrial production and fast delivery

Reduced risk of running over deadline or budget