Milestone for innovation @ Implenia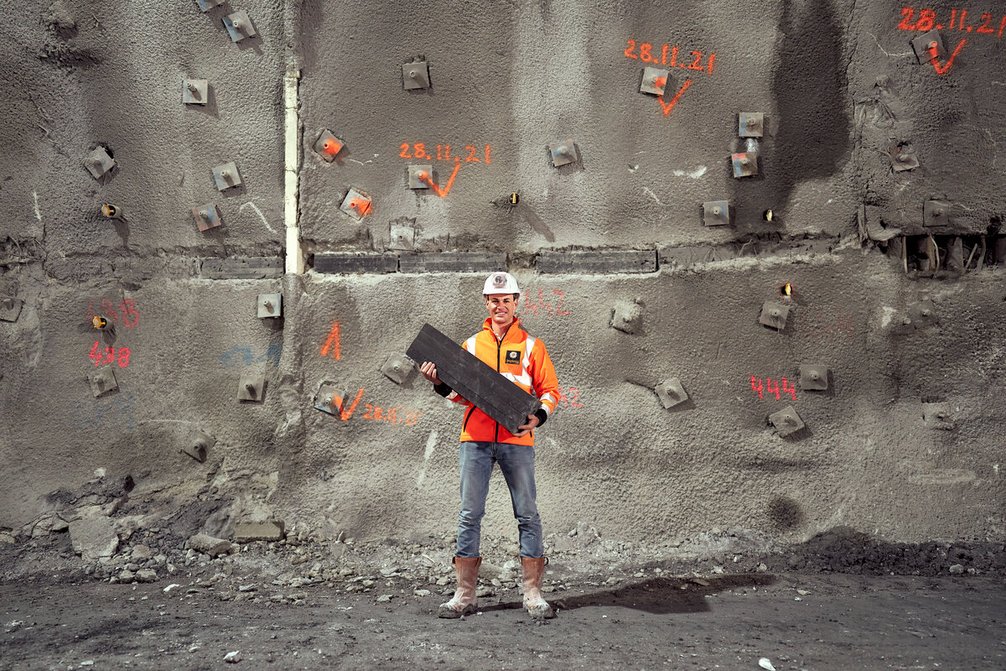 The idea comes from a concrete application: Commercially available yielding elements that serve as buffers in tunnel construction are expensive and heavy. Manuel Entfellner, construction manager at the Semmering Base Tunnel (Lot 1.1) in Austria, thought: It can be done better! And developed a model made of high-strength polystyrene - lighter, cheaper and safer. (LINK Squeezing zone inside the mountain - Impact (implenia.com))
A case for kickboxing
At the suggestion of Rudolf Knopf, Head Tunneling Austria, Manuel Entfellner submitted his new product in autumn 2019 as part of Implenia's Kickbox innovation programme - and was subsequently supported by the Innovation Hub team in validation, patenting and preparation for further marketing. After successful laboratory tests at RWTH Aachen University, piloting on the test track at the Semmering base tunnel and proven high demand for the element on the market, it was clear: this product has real potential!
At the end of August 2022, Manuel and the team presented the concept and the business plan in the form of a short pitch to Christian Späth, Head Division Civil Engineering, and Erwin Scherer, Global Head Business Unit Tunneling - successfully! The innovative solution is being further developed and will soon be used in other projects such as the Brenner Base Tunnel project.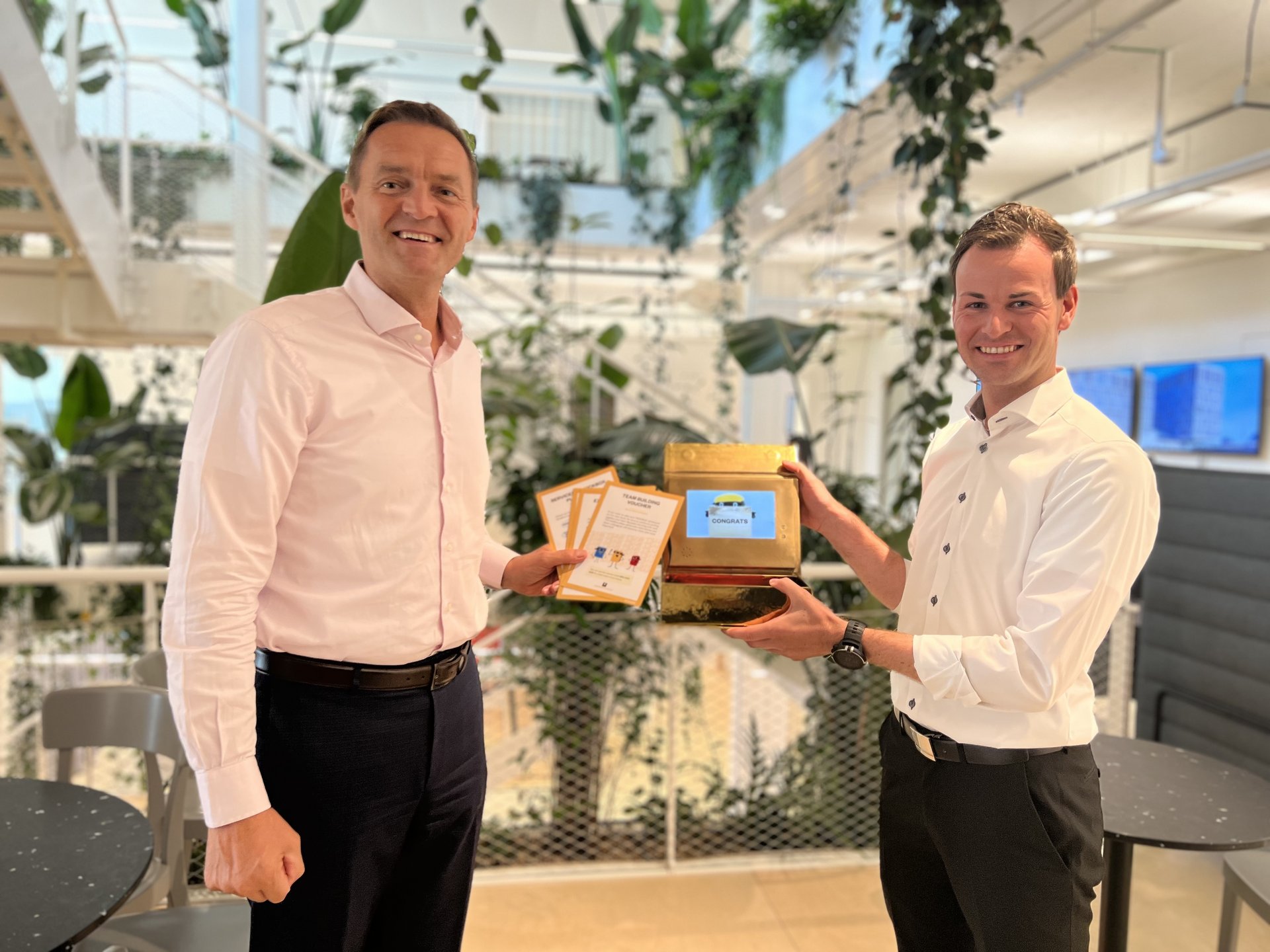 Manuel Entfellner, who already focused on the use of yielding elements as part of his studies, is pleased with the success of his development - and with the recognition he has received from his employer. "Many colleagues were sceptical at first. Fortunately, our geotechnical engineer Helmut Wannenmacher and Rudolf Knopf supported me from the beginning."
Successful intrapreneurship
In the Kickbox process, after successful validation (Redbox) and piloting (Bluebox), the third stage "Goldbox" has been reached, where the idea is implemented and introduced to the market. "This is a wonderful example of intrapreneurship," explains Karel van Eechoud, who heads the Innovation Hub. "A practical need gives rise to an idea, which is then developed to market maturity with the support of the Innovation Team and experts. In this way, Implenia not only demonstrates its own expertise in tunnelling, but also makes the innovation from our own ranks available to the entire industry."
The first Goldbox to be awarded at Implenia is also a milestone for the Kickbox programme at Implenia, which has been running since September 2019. Since then, 88 ideas have been submitted, 14 of which have reached the Bluebox stage. There are already a number of promising candidates for the next Goldbox - we'll stay tuned!
THE KICKBOX METHOD
Kickbox is a framework for business innovation and is used in dozens of organisations worldwide. The methodology enables every employee to take an active role in the company's innovation process, submitting and validating their own ideas. No limits are set at the beginning of the process: Everyone has the chance to develop their own idea until a new product or business model is established. This process is supported by a toolbox. With the third stage "Goldbox", one has proven after a pilot phase that the idea has real potential and can be placed in the market. Thus, the innovation creates real added value for the business and is pursued accordingly.