"I've been fortunate to be promoted time and time again".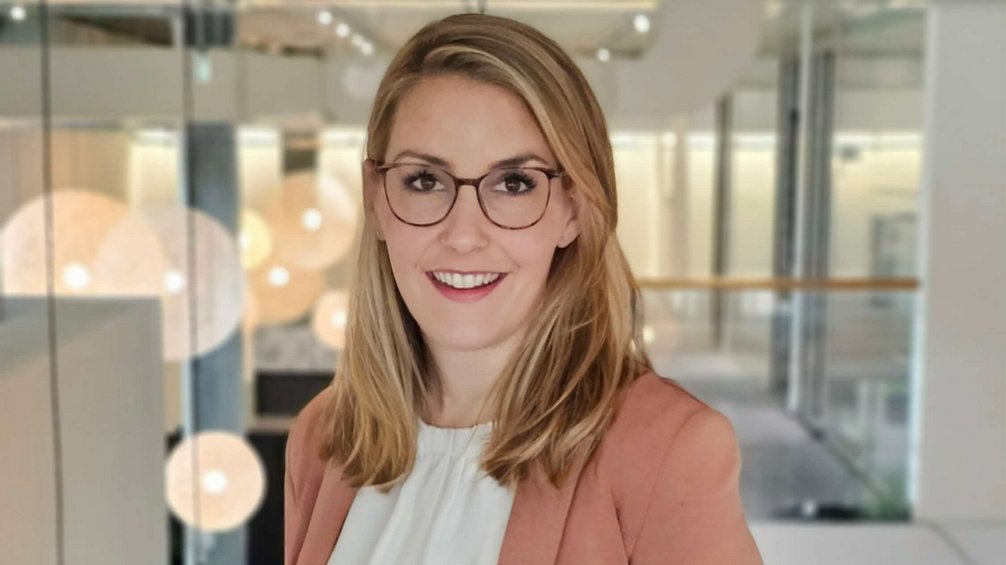 Gabriella, what do your two teams "Central Services" and "Projects Operation" do?
Basically, we are a service department with two teams that take on different tasks. The Central Services team centrally records the inflows and outflows in property management for all mandates and ensures, for example, that the properties, the rental agreements or the accounting are transferred into the system. The Projects Operation team acts on a cross-departmental basis: it represents the viewpoint of property management in a wide variety of small and large projects involving process optimization. Let's take the construction of photovoltaic plants as an example, which entail new legal and procedural aspects for us. Together with our sustainability department and the respective owners, we developed a centralized procedure, including training, so that our managers can optimally look after the properties. Another example concerns the replacement of our core ERP system. Two of my employees are working full-time on this internally driven project.
Real estate management @Wincasa
Wincasa ensures the operation of 250,420 properties, around 30% of which are apartments. On behalf of its customers, the team manages owner and tenant portals and handles property accounting, among other things.
What are the biggest challenges your teams have to overcome?
Our job is to translate the requirements of our internal and external customers into operations in such a way that the frontline employees can do their job to the best of their ability and deliver the desired results. Finding this balance is always a challenge. As is the task of turning the right cog at the right place in many parallel projects so that everything is coordinated.
What is important to you in your work?
That I can move and achieve a lot with the teams. It gives me pleasure to see the issues we solve together and how my employees can grow and develop with their projects.
You yourself have also been able to develop continuously in various functions at Wincasa. Did you plan these steps?
Only in so far as I feel the need to constantly develop myself. I'm currently completing my two-year part-time Master's degree in Real Estate Management at the Hochschule für Wirtschaft Zürich HWZ, which will show me new facets of the real estate industry. As far as the development steps in the company are concerned, I have been fortunate enough to be constantly encouraged from various sides. I appreciate that enormously at Wincasa.
How did you react when you heard about the takeover of Wincasa by Implenia?
With joy that we were switching to a well-known Swiss company. And with curiosity about what the joint future with Implenia will bring. I'm looking forward to working together.
How do you relax from work?
I spend a lot of time outdoors with my horse and am also involved in one of the largest Swiss riding clubs as a board member. My hobby gives me a good balance to my job.