Hello Ylyes: What do you love about Cambodia?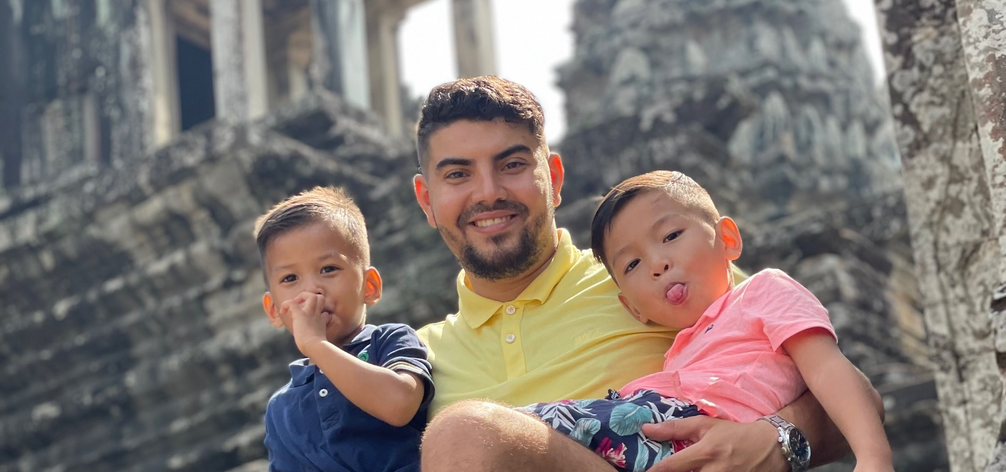 Ylyes, what brought you to rural Cambodia?
A three-month work assignment financed by Implenia for "Smiling Gecko". Since 2014, this NGO has been working to sustainably improve the living conditions of people in Cambodia by creating jobs and training places in the fields of agriculture, tourism, crafts and schools.
How did you support "Smiling Gecko"?
I am a construction manager and have taken over the project management for various construction projects: On the one hand in the expansion of the hotel, an important source of income. Currently, the kitchen is being renewed, and this requires a lot of coordination. In addition, the wellness area is being expanded – all of this while the hotel remains open for business. This is logistically demanding and I think I was able to really make a contribution with my expertise.
How did you experience your time in Cambodia?
I love discovering new ways of life and this stay was a fantastic experience! Three months in rural Cambodia, in the middle of rice paddies and with incredibly kind people. The exchange with other foreign experts who support "Smiling Gecko" on site was also exciting: Filipino teachers, Swiss butchers and carpenters... I was proud to represent Implenia in this round.
To whom do you recommend using "Smiling Gecko"?
I think the team on site can benefit from planning as well as execution know-how. If you feel like immersing yourself in a completely different world and getting to know the breathtaking landscape and world treasures like Angkor Wat on the weekends, I can only say: Apply!
Implenia and "Smiling Gecko"
Implenia has worked for many years as a partner to "Smiling Gecko", an aid project that runs economically and environmentally sustainable projects designed to improve the living conditions of people in rural Cambodia. Employees from all over Implenia go out to Cambodia for three month stints to support locals with their expertise and to help out with construction and infrastructure projects.