"Be kind to yourself!"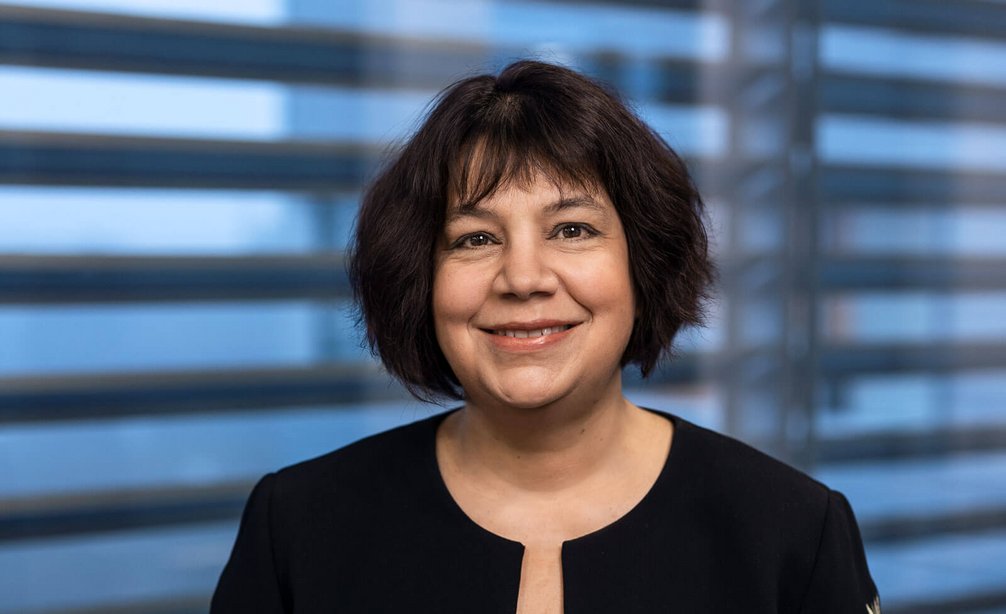 If you had not gone into HR, what would you have done instead?
I would have become a doctor – medicine has always fascinated me.
Why did you choose your profession?
It was pretty much by accident. I had studied Economics and begun work at a management consultancy company, when I became interested in why organisations and people behave as they do, although it often makes no logical sense. I decided to deepen my knowledge of the field and took courses in psychology, organisation development, management and human resources.
What influenced you the most during your first few years in the profession?
At the start of my career, I spent seven years working in management consultancy in the USA, the Middle East and Asia, in many different countries, sectors and companies. This diversity had a huge impact on me. To this day, I am always looking for new opportunities to learn.
«To this day, I am always looking for new opportunities to learn.»
Claudia Bidwell
Are there any gaps in your CV?
I had three children, have taken some time off occasionally, and completed a second degree in Psychology. I did not spend much time away from my job in total, but I did take a few breaks. It is a mistake to think that life always continues in a straight line. There will always be unexpected turns and turbulent phases along the way. The main thing is to adapt to each situation and make the best of it.
Which (social) networks do you use?
I have an enormous professional network from all the different jobs I have done: colleagues, consultants, head-hunters. I use this network very actively.
Employees are good when...
I don't believe that there is a simple answer to that question. It always depends on the job and company.
What was the most difficult decision you have made in your career?
Leaving my job in the USA, where I really enjoyed working with my boss, to move to Switzerland. I learned so much from her – for example, how important the relationship with the line manager is.
What topics are on your agenda for the next few months?
After almost two years of the pandemic, we need to move out of crisis mode and find our new normal – whatever that might look like. Covid-19 has done a lot of damage, and it will take a while to work through the negative consequences of this tough time.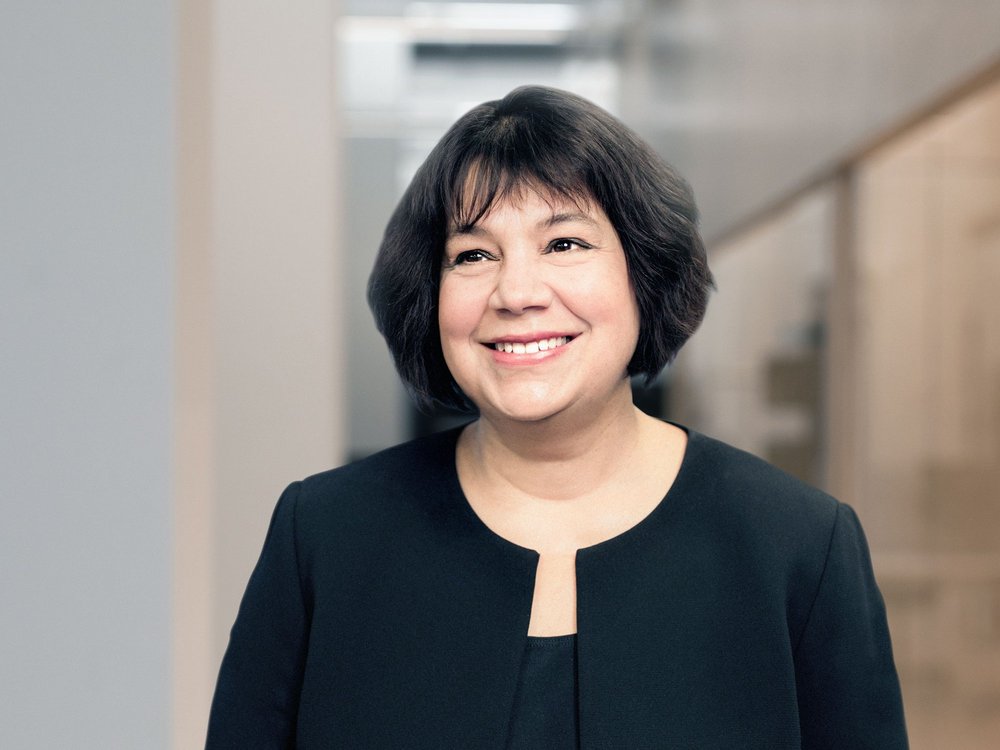 Claudia Bidwell, Chief Human Resources Officer, Implenia
Claudia Bidwell is a dual Swiss-German citizen and has been Chief Human Resources Officer and member of the Executive Committee at Implenia, the leading Swiss construction and real estate service provider, since 2020. As well as a degree in Business Economics from the University of London, she holds a "Work & Organizational Assessment" qualification from the British Psychological Society and has completed various training modules in management development at Harvard Business School. Before joining Implenia in 2019, she spent more than ten years in a range of management positions for large multinational pharmaceutical companies such as Novartis and Takeda.
What does work mean to you?
Making a contribution to something bigger than myself. I grew up in Africa and Asia and have seen plenty of poverty and injustice. It is important to me to be able to make a difference.
What could your colleagues learn from you?
You would have to ask them.
Which rituals are essential to you?
I try to start and end each day with some movement or a relaxation exercise. That helps me to take a step back from work and transition into leisure time.
With whom would you like to go for a drink?
The trumpeter Louis Armstrong – his incredible career at that time and in that society cannot have been easy.
Which book would you take with you on holiday and where would you go?
I don't read high literature on holiday; I prefer something entertaining that gets me thinking. I don't really mind where we go as long as we can drive there – so the dog can come with us – and there is enough entertainment for three children.
What is your greatest passion?
Bringing together people from different specialist fields, with different world views and experience, so that they can learn from and complement one other, and thus achieve more together.
Interested in a career at Implenia?
For our exciting large-scale projects in seven countries, we are constantly on the lookout for dedicated professionals.
What are you looking forward to most at the moment?
Now the worst of the pandemic is over, getting to know people in my new home and building a life here.
What advice would you give your younger self?
Be kind to yourself! That goes for women in particular, who often have very high expectations of themselves.
What motto do you live by?
I have a copy of the "Holstee Manifesto" stuck to my fridge. I carry the idea that "This is your life. Do what you love, and do it often." with me every day.