Teamwork solves a blind spot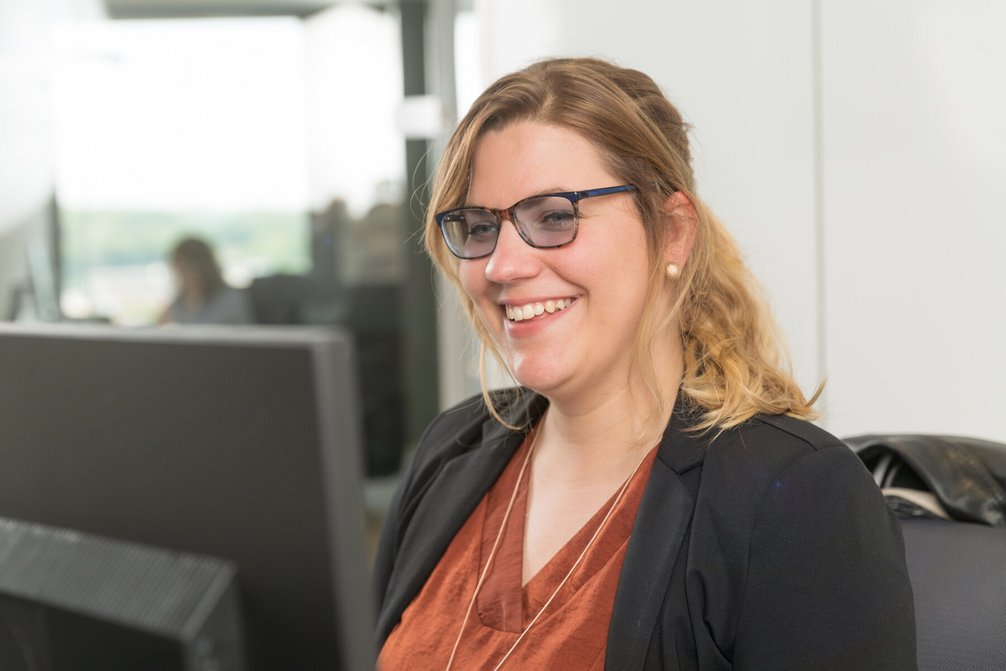 Sight problems, disability, retraining and good partners: Sarah Barraud has worked hard to make her return to work a success
"I had had trouble with my sight since I was 18, but it was not a major problem in my everyday life. At 25, I received a diagnosis: I was blind in my right eye! That made me almost totally unable to do my job. I had to look for a new path," says Sarah Barraud, describing the start of her journey.
«At 25, I was almost totally unable to do my job and had to look for a new path.»
Sarah Barraud
"There was no way I could continue in my role in commercial bookkeeping, with so much of the work being on a computer," says the young woman from Morges in western Switzerland. "I can't see in three dimensions, and get tired incredibly quickly when looking at texts and spreadsheets for a long time."
Her diagnosis meant that Sarah received support from the disability insurance provider (IV) – a huge stroke of luck, she says looking back. The team was quick to provide the young woman with effective medical support from a range of foundations and put her in touch with Mode d'emploi – a professional partner to help her rejoin the workforce.
Help on a new path
Mode d'emploi is a foundation based in western Switzerland that accompanies more than 2,500 people a year on their journey back to work. It does this by offering a whole range of services including coaching, professional reorientation and personal support in looking for training and work opportunities in collaboration with partner companies.
"I am so grateful for IV. The support I received from Mode d'emploi was worth its weight in gold," says Sarah. "My professional development advisor showed me that other fields of work were open to me, not just the profession I had trained in. It was so important for me to realise that, especially in such a difficult phase."
Covid puts a stop to a new start
Sports-mad Sarah soon realised that her future role needed to include plenty of movement. In spring 2020, she completed her training as a fitness coach and began to look for a job – before COVID-19 closed gyms and sports facilities over many months, putting a brutal end to her new beginning.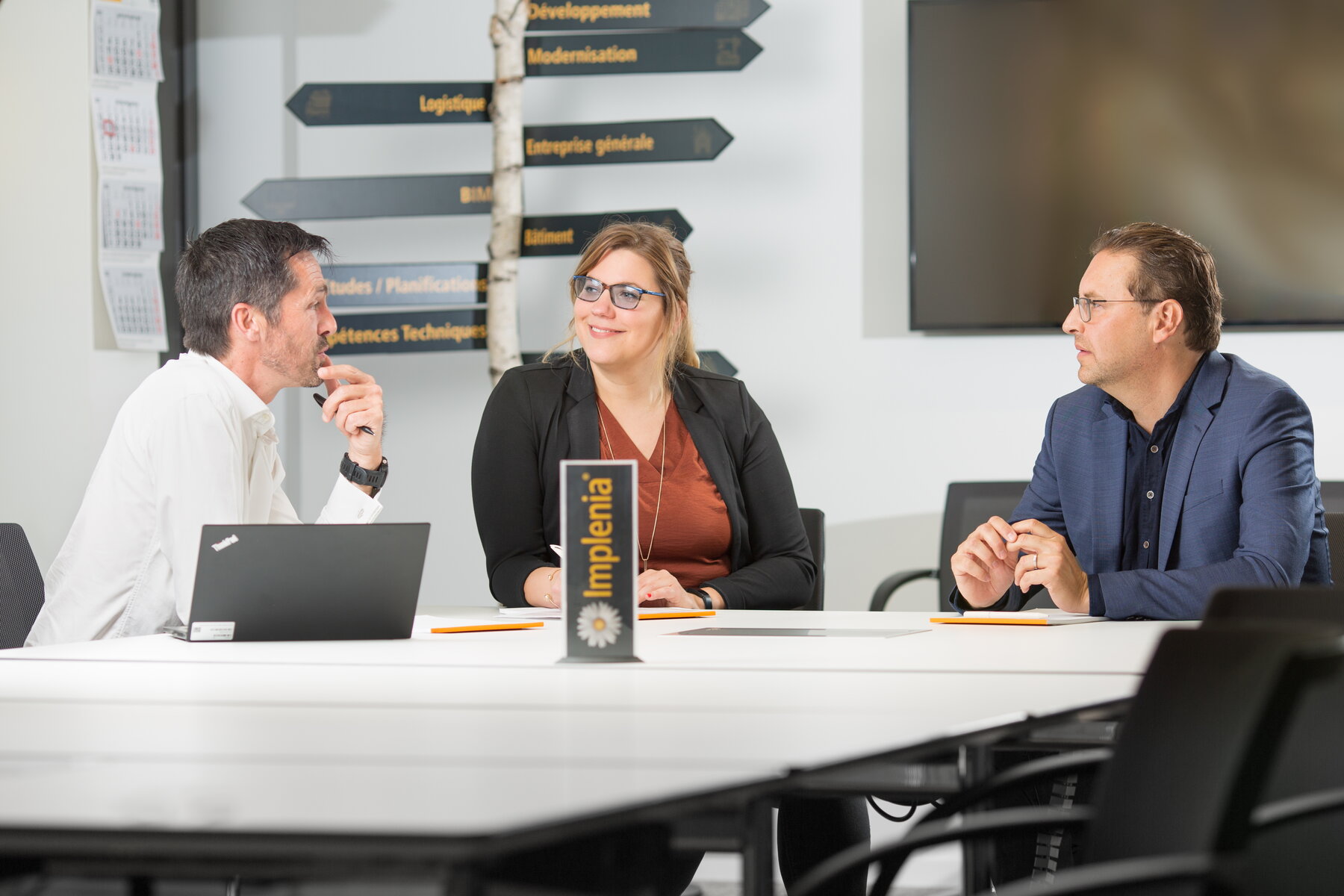 "If I learned one thing during this period, it was that you can never give up," says Sarah. "If one path turns out to be a dead end, you have to look for another. I worked with my advisor to find alternatives."
Essential: a network of partner companies
This is where Philippe Moharos and his team came in. Philippe is responsible for partnerships and placement at Mode d'emploi. "I worked in HR for ten years, both at international companies and in a recruitment agency," he says. "At Mode d'emploi, we maintain and develop a network of partner companies from a wide range of different sectors, where our customers can do unpaid internships and short placements, for example."
The method has proved successful, he says. "Companies get free support for a limited period, during which they can get to know the candidates, their performance and their personality. Our support in 2021, for example, led to more than one hundred young people finding an apprenticeship."
Active support for the job search
Mode d'emploi not only finds unpaid internships, but is also proactive in passing on application dossiers to partner companies. Frédéric Lablanquie, a recruitment specialist at Implenia in western Switzerland, values this collaboration. "When I receive documents from Mode d'emploi, I can be sure that the candidates match the profile we're looking for," he says. "That allows us to work efficiently – and unlocks a new source for our search."
But it is not all about quick wins. Like Mode d'emploi, Frédéric believes that too many qualified applicants can easily fall through the gaps in application processes unless the right steps are taken. "We work hard at Implenia to achieve diversity and inclusion – so that we can act with agility and integrity. To succeed at this, however, we have to make an effort to ensure that people with a range of profiles are given a chance in the recruitment process."
«It takes effort to ensure that people with a range of profiles are given a chance in the recruitment process.»
Frédéric Lablanquie
Sarah Barraud was invited to an interview at Implenia – and has worked part-time on reception in Crissier since June 2021. "The job is ideal for me," she says. "I am on the phone a lot, booking conference rooms and doing other organisational jobs. As a result, the time I spend on the computer is limited and varied." She gets on well with her colleagues and enjoys the atmosphere in the team. And she is proud when she drives through Lausanne and sees the Implenia logo on major construction sites.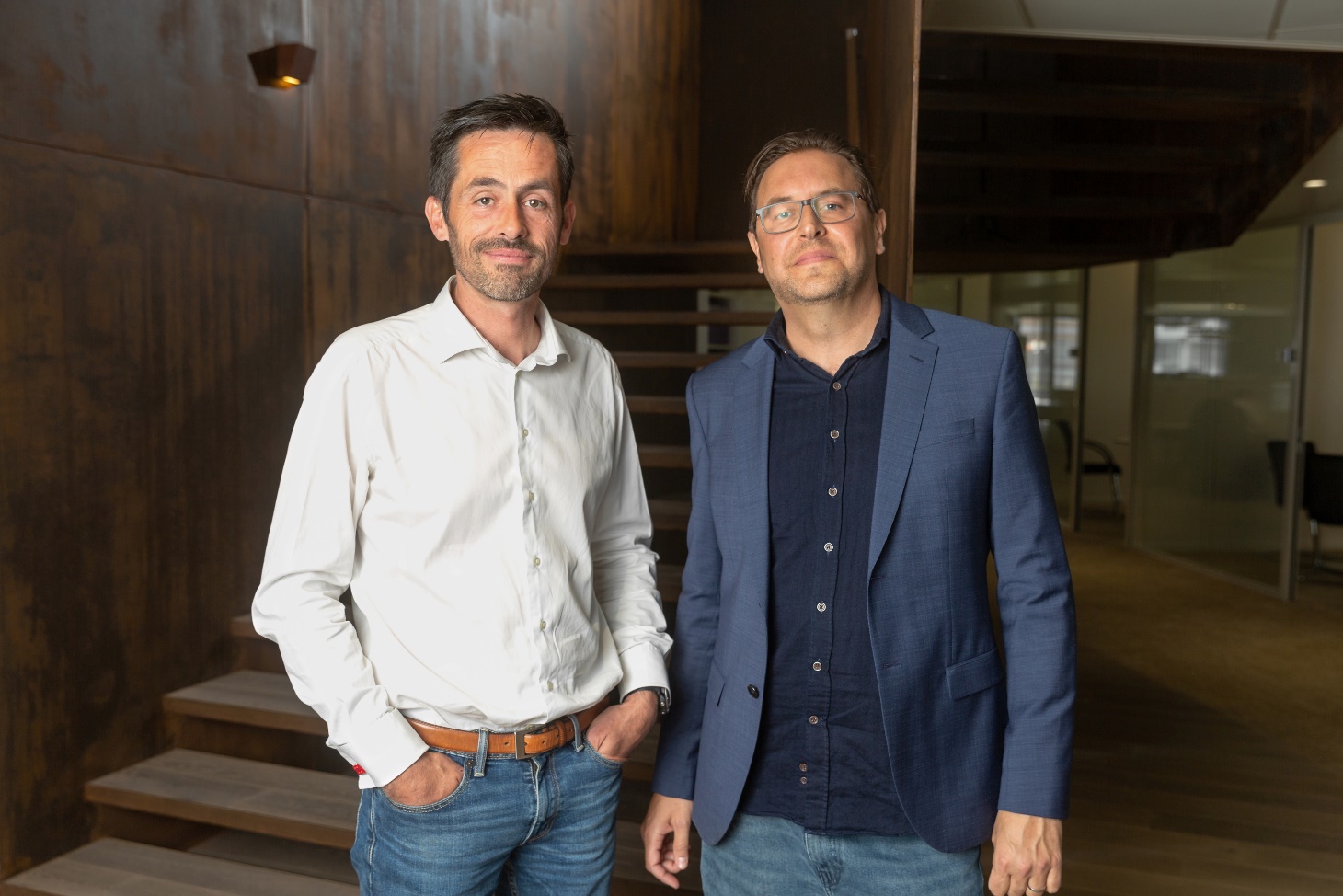 Sarah has not lost sight of sport as the other major part of her life. "I work as a fitness coach, organise fitness events and am constantly undergoing further training." Her personal ambition is to get people at the Implenia site in Crissier moving more, too. "I would love to do something to bring sport to this dynamic team."
«Collaboration with large companies is often more difficult. At Implenia, inclusion and diversity are not just buzz words – they are filled with life every day.»
Philippe Moharos
For Philippe Moharos, discussion with Implenia is central to his work. "We work with 1,500 partner companies, mainly small and medium sized enterprises that want to make a concerted contribution to bringing people back into the workplace. Collaboration with large companies is often more difficult. At Implenia, inclusion and diversity are not just buzz words – they are filled with life every day. I look forward to further collaboration in future."
Today, Sarah has found her way. She has got her independence and self-reliance back completely, and needs no further support, neither from IV nor from Mode d'emploi. Frédéric Lablanquie: "Sarah can be proud of the journey she has been on. Implenia is delighted that she is with us and with the work she does every day."