Lean: organized and efficient, we build with pleasure!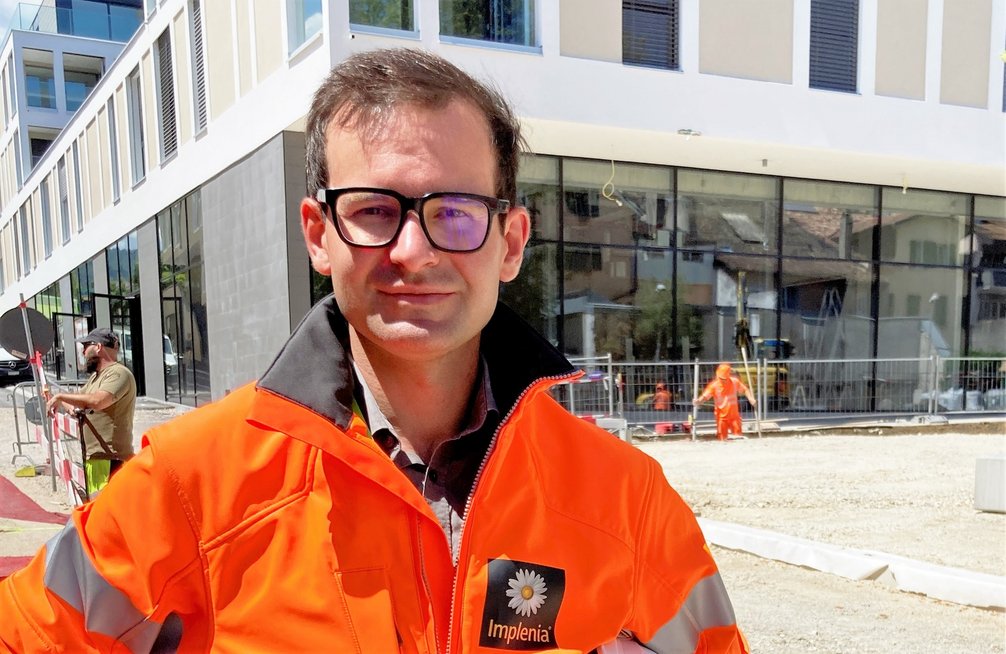 What did Lean Construction bring to this demanding project?
For the Rue du Temple project in Rolle, we had a very tight schedule. This major project required a lot of special work to be carried out and therefore a reduced timeframe for the rest of the development work. Without the application of Lean, this would have been unthinkable.
«Thanks to Lean, Implenia designs and builds in an organized, well thought-out and efficient way. With pleasure.»
Pierre-Alain Antoine, site manager in Crissier
What surprised you?
Once again, I was impressed by the way in which good preparation and organization prevent many problems, improve coordination and thus save a lot of time for everyone. What surprised me most positively was how quickly some subcontractors adapted to the new processes and working methods of the LPS "Last Planner® System" method. I was also impressed by their proactivity during the weekly Lean meetings. They were in control of the progress and could anticipate the next steps in the medium term, for about three weeks.
Lean methods applied:
Takt planning for the interior works

LPS (Last Planner System) animated during weekly stand-up meetings, including the rate of commitments fulfilled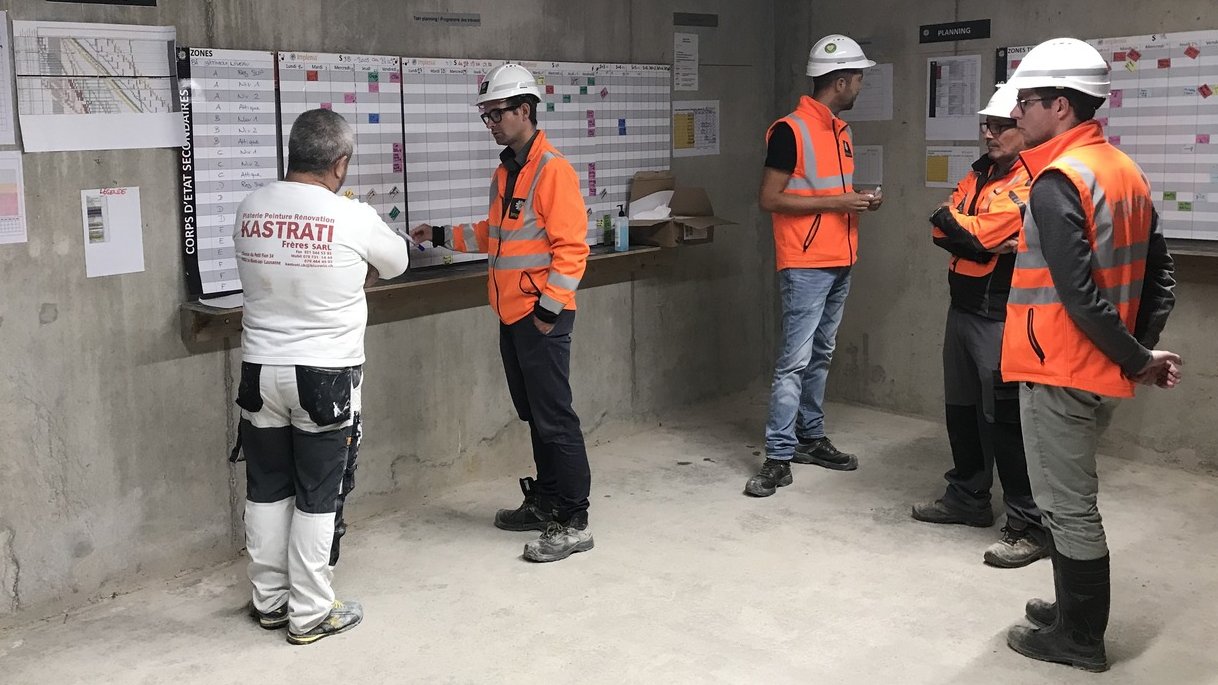 Do you ever find yourself not following established processes?
Yes - especially when something unexpected happens. I then try to adapt the existing organization to limit or eliminate the impact of the unexpected event.
How do you feel about the collaboration with the team when introducing Lean?
Very good! Especially with the help of our Lean Construction Specialist.
Is there any resistance and how do you overcome it?
Of course there is resistance. I think the best way to deal with it is to demonstrate to the people involved the benefits of Lean Construction in simplifying our work and that of our subcontractors, while planning and executing faster and on time.
Has the Lean Construction mindset influenced your personal life?
I have found that in my daily life, too, I have been able to organize and priorities my tasks better. This happened somehow automatically.
The "Rue du Temple" project in Rolle
Implenia is developing and building a housing estate in Rolle, in the Swiss canton of Vaud, with residential, commercial and office space. Implenia has convinced one of Switzerland's leading investment funds, the Swisscanto Investment Foundation, to become its investor. The investment volume is approximately CHF 80 million. The project, with its varied mix of uses and attractive proximity to the lake, fits perfectly into the investment foundation's broadly diversified real estate portfolio, which is oriented towards the long term and sustainability. In the new Rue du Temple development in Rolle, a gross floor area of around 9,000 square metres will be used not only for rental flats, but also for commercial and office space and a public car park with around 300 spaces.