Implenia transformation on the podium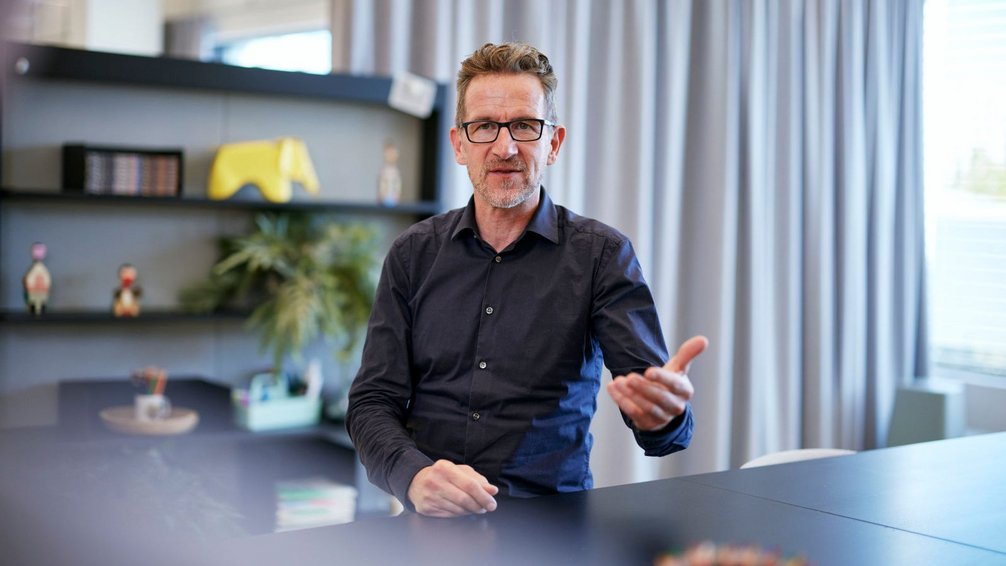 Mark, you had limited time at the Global OPEX and Business Transformation Conference to demonstrate our transformation. What did you tell?
How, in just under two years, we managed to lead our company out of the crisis while positively impacting our share price. In summary, this is our transformation story: We implemented a new strategy and, with comprehensive change measures and good communication, managed not only to win the trust of employees but also to make investors believe in Implenia again. This success was reflected in the media reports: Headlines such as "Implenia share in free fall" in 2020 were followed by headlines such as "Implenia is the stock market high-flyer of the hour" in 2022.
With this poster, Mark Lauzon led the jury through our transformation story:
Our transformation in eight steps
We were in a crisis where survival was at stake.

We set up a new strategy with Way Forward.

We empowered the top 100 leaders with the leadership program "Create, Build, Lead" to implement the new strategy with employees and live our new values.

We introduced change management.

We learned to show appreciation for each other with "YOU MATTER!".

We created a modern workspace with the "Connect".

We promoted regular exchange among each other, for example with the elTIC events, and train another 400 managers with the "We Lead" program.

We were able to successfully complete the transformation.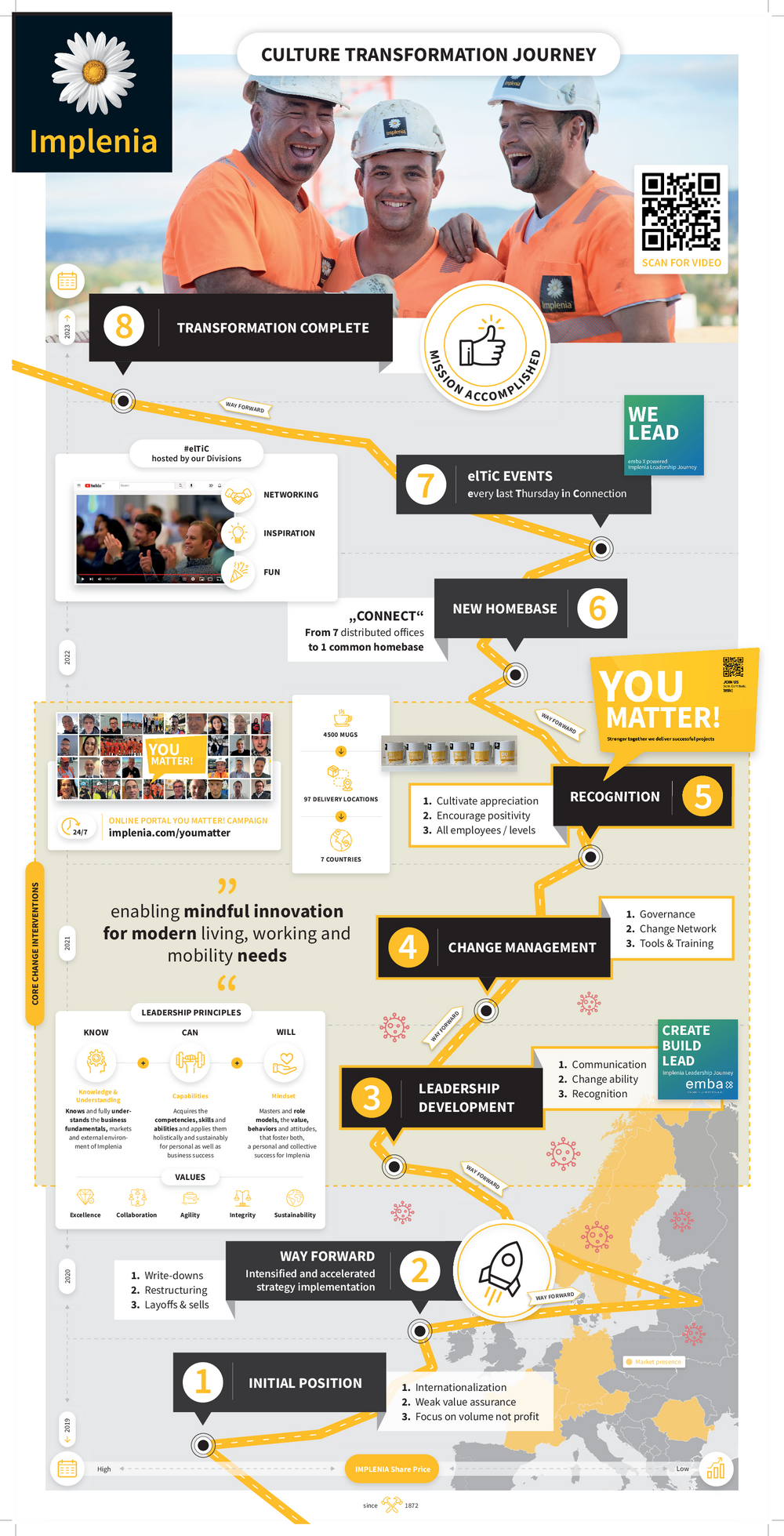 What prompted the jury to awardImplenia 1st prize in the category of best cultural transformation? Our transformation was not simply about making processes a little bit better. We had to make a lot of difficult decisions, lay people off and adjust our portfolio. But in the end, we managed to write a success story with the transformation that few initially believed in.
Which measure contributed most to this success? This transformation was a management task. The management had to succeed in involving the employees and convincing them of the success of the chosen path. How has the culture changed? We have completely redefined our culture and have moved closer together in the process. Understanding for each other has grown - even across divisions and functions.
What was it like for you personally to receive the award?
The award fills me with pride. It is a confirmation and a reward for the work we have invested in the transformation.