"I love working on this challenging large construction site".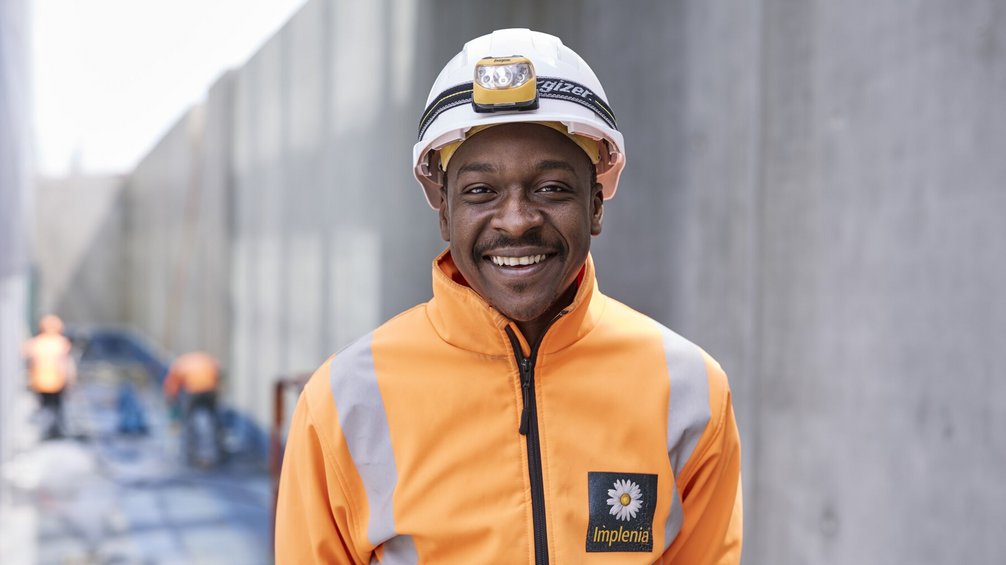 He was on loan to the Alto Pont-Rouge team, Davy laughs. "Here, they were short-staffed and desperately needed reinforcements for the last few months before the handover. That's when my team from the UNO site seconded me here - and I'm having fun."
It's obvious that he likes it on this large construction site: as we walk around, colleagues, as well as subcontractors, keep approaching Davy. "We're in the final phase of completion and there's still a lot to do. So it's very, very important to time and coordinate the work precisely," he emphasizes.
The working atmosphere is very important to me
There's a lot of interaction with the various parties involved, a lot of understanding of the processes, so that decisions can be made with foresight: The work is demanding. Nevertheless, the atmosphere is good: Davy has an open ear for all colleagues, there is a lot of laughter. "The work atmosphere is very important to me," he emphasizes. "We often have long workdays, starting at 7 a.m. with the executive teams and often staying late in the evening to catch up on everything. But I enjoy the work, I have great bosses and I learn something new every day. So I keep it up well."
Davy is fascinated by execution. It was also the reason the trained architect turned his back on his traditional profession to work as a construction foreman. "On paper, in theory, something soon works. In reality, however, everything turns out differently. Completely different from a model or a plan, where everything fits on the drawing, in reality you might have forgotten one more detail, or the fastener, or the substrate, all these things that you don't necessarily record on drawings."
Implenia has a good reputation
Davy has been with Implenia for three years and is now familiar with a number of projects. "I've really liked it everywhere so far, and I've been able to learn a lot. Implenia has a good reputation, we already knew at university in Geneva: this is a good employer with exciting large projects. And yes: I can well imagine staying on for a long time and perhaps working at another location one day, for example in German-speaking Switzerland or Ticino. Or in Germany. I've already started learning German once."
DAS PROJECT ALTO PONT-ROUGE
The idea of relocating to another place is not new to Davy: he was born in Burkina Faso, then lived in Switzerland for a long time and studied in Geneva. He visits his African homeland regularly - and dreams of one day being able to apply his knowledge as an architect and construction manager there, too. "Africa is developing thanks to new technologies. Solar panels bring electricity to even the most remote areas, and it's entirely possible that we'll use the exciting technologies we use here in construction in Burkina Faso as well - even if that may take a little while."