On 3D model mission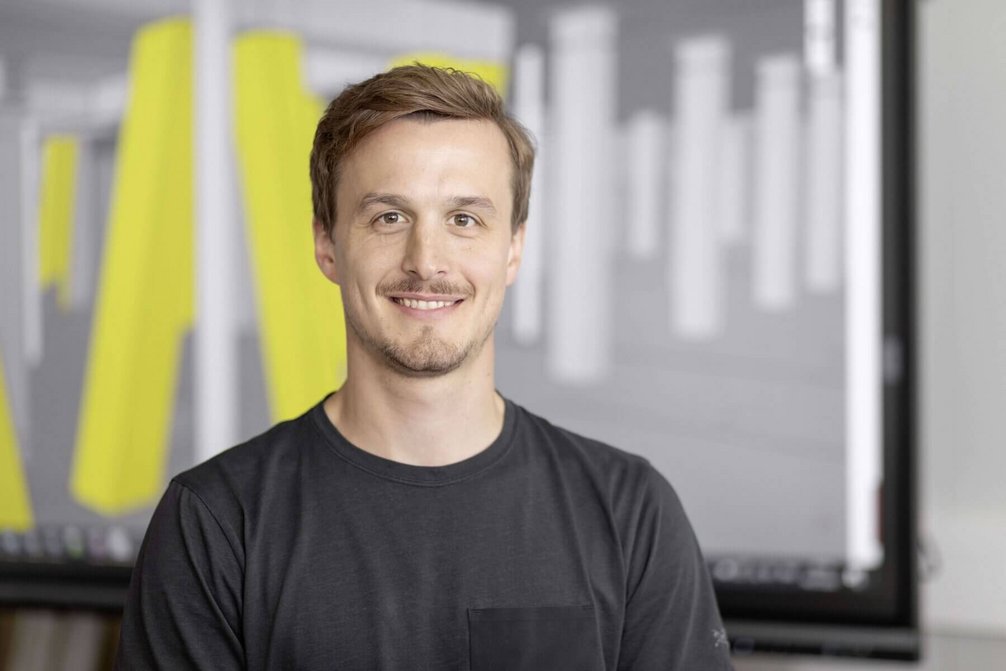 André Wesch's enthusiasm for Building Information Modeling (BIM) goes back to his time as a working student: Since joining Implenia in Germany five years ago during his master's degree program, he has invested a great deal of time and energy in helping construction site teams to successfully complete infrastructure projects using 3D modeling and the associated data management system.
"For many topics, there are no standard applications yet. I love to keep developing the systems."
André Wesch, BIM Coordinator
"What fascinates me about BIM is that there are still no standard applications for many topics. I love looking for solutions together with the team and thus always developing the systems further," explains the young civil engineer. And emphasizes: "The close networking with BIM specialists within the entire Implenia network is worth its weight in gold - I can always benefit from the team's wealth of experience."
André Wesch gained his first project experience during the construction of the Albvorland Tunnel. Since the end of 2021, he has been contributing his know-how to the Marienhof project. What is special about it? "The construction of the second main line in Munich is an extremely important project for the city and the surrounding area and is very much in the public eye," explains André Wesch. "The inner-city location complicates the logistics, which are particularly demanding because so many trades are involved: special civil engineering, dewatering, geomonitoring, civil engineering, tunneling ... What you experience here is extremely versatile."
"Everyone involved here wants to work with 3D models."
André Wesch, BIM Coordinator
For his specific area, André senses "an extremely great self-drive" in the project team, as he emphasizes: "Everyone involved here wants to work with D-models, structure documents and link them to the models. It's great to feel this will! And in the meantime, this work is also increasingly appreciated and also encouraged by the client."
Immediate added value
3D modeling helps teams coordinate and plan - that's the immediate added value. "Many colleagues are coming into contact with 3D models for the first time on this project. When they experience what information is available at the click of a mouse, they are soon convinced of the sense of the method," says André Wesch.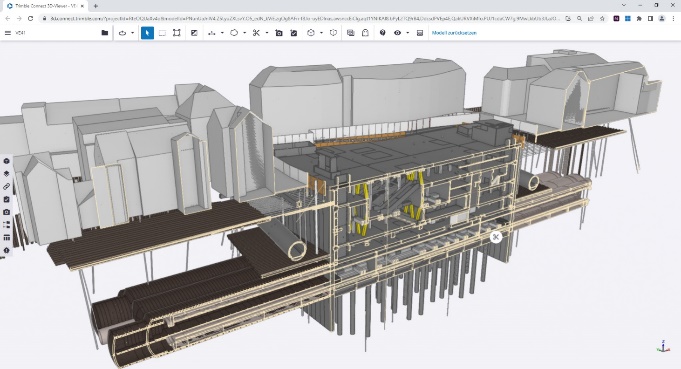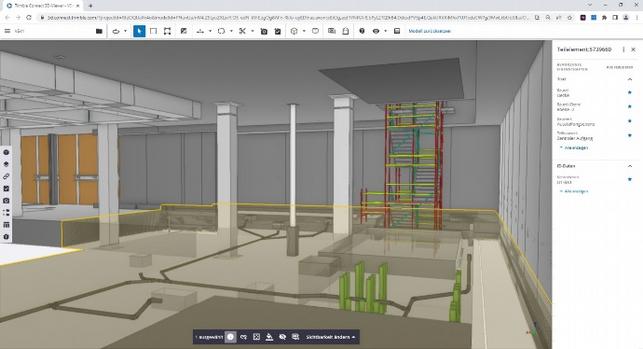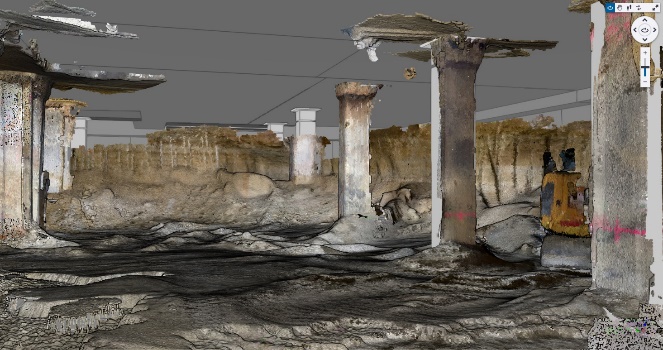 What can be seen in these images and how do they benefit the construction site team?
However, some colleagues are skeptical about the new technology at first and think that it works the same way. Sometimes it takes a little convincing - and hands off any know-it-all attitude! "It is important to treat experience with respect and to emphasize that the systems are not intended to replace it - but to complement it in a meaningful way and simplify processes," says André.
Automated documentation
Another major benefit of the system is not immediately obvious to many: "By structuring documents from the beginning and linking them to models, we do have additional work at the beginning. Towards the end of the project, however, we save ourselves a lot of search and documentation work," explains André. This usually only occurs later in the project. "BIM will speed up this final work extremely," he is convinced.
The team is already getting a foretaste: "We have started to scan the excavated soil weekly with the iPad and thus measure it using point clouds. This is extremely fast and provides sufficiently accurate results." The team needs the measured quantity in order to invoice the work performance on a monthly basis - in this way, BIM also supports administrative processes.
Know-how transfer for the pilot project
At the moment, the team has a pilot project underway on reinforcement models - an area that previously did without 3D modeling. "We get the reinforcement planned by the engineering office as a 3D model and check whether that can be executed the way it was planned. We create views, mark them up, exchange our comments with clients and planners, and thus ensure smooth planning and then execution," explains André. "Until now, we have only received reinforcement on 2D plans. I was in contact with a building construction site of colleagues in Switzerland and had them explain to me how they laid iron using a 3D model - this is how we use existing know-how for new applications."
New technologies for greater efficiency
How Implenia uses BIM and Lean