A marathon at sprint pace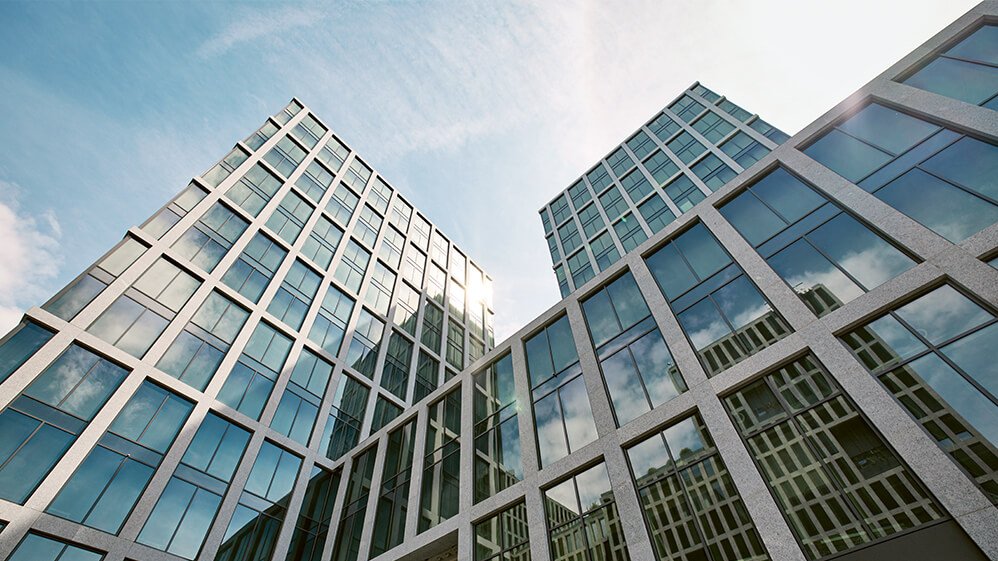 It's a huge construction site: 35,000 m2 across 15 floors. Alto Pont-Rouge is being built right next to the Lancy-Pont-Rouge train station, less than two kilometres from Geneva city centre, in the immediate vicinity of three other large buildings that Implenia has built in the new neighbourhood as a total contractor.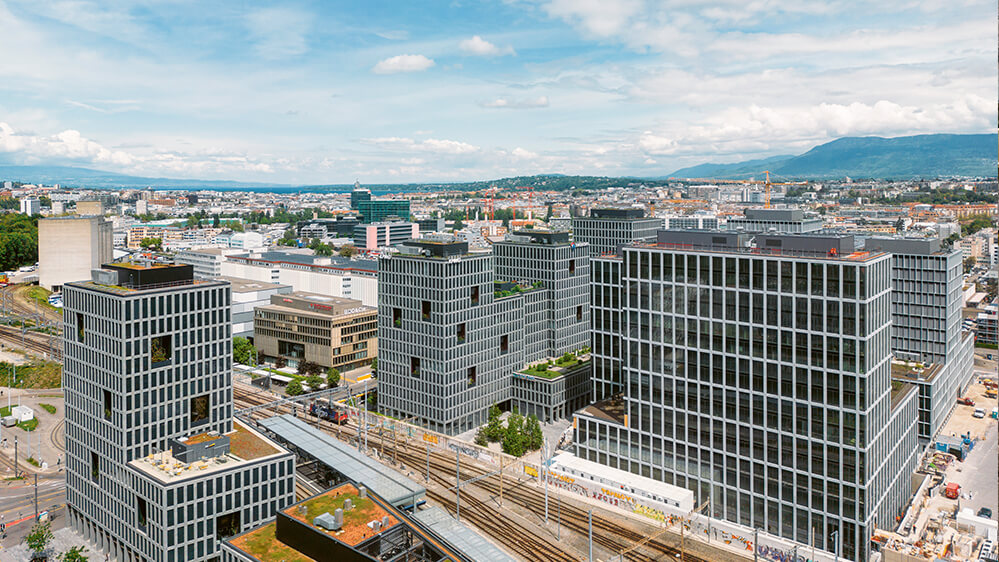 The Alto Pont-Rouge project
A new urban centre with offices and commercial premises, restaurants, leisure facilities and public areas is being built around the Lancy-Pont-Rouge station in Geneva. The Alto Pont-Rouge project is part of this development: with a usable area of 35,000 m2, spread over 15 floors and three underground parking levels, this office building will also include smaller units for grocery stores and restaurants. Located on the B3 site, it completes the Pont-Rouge office/business complex in Le Grand-Lancy.
During our visit, the final work is in full swing. Implenia colleagues can be seen all round the building, setting paving stones and fixing joints. On their knees. "Hard work," one groans.
This is symbolic of a project that has not always made it easy for the team. "We started behind schedule. It's been a race against time right from the beginning," explains project manager Jonathan Blin, a keen athlete who goes for a run during every lunch break. An ambitious choice of materials for the building also made things more difficult. "The facade was developed specifically for this project. Unfortunately, we had to make improvements on the side facing the station for safety reasons: if a freight train explodes, the glass has to hold. This detail was not envisaged in the planning and has led to further delays."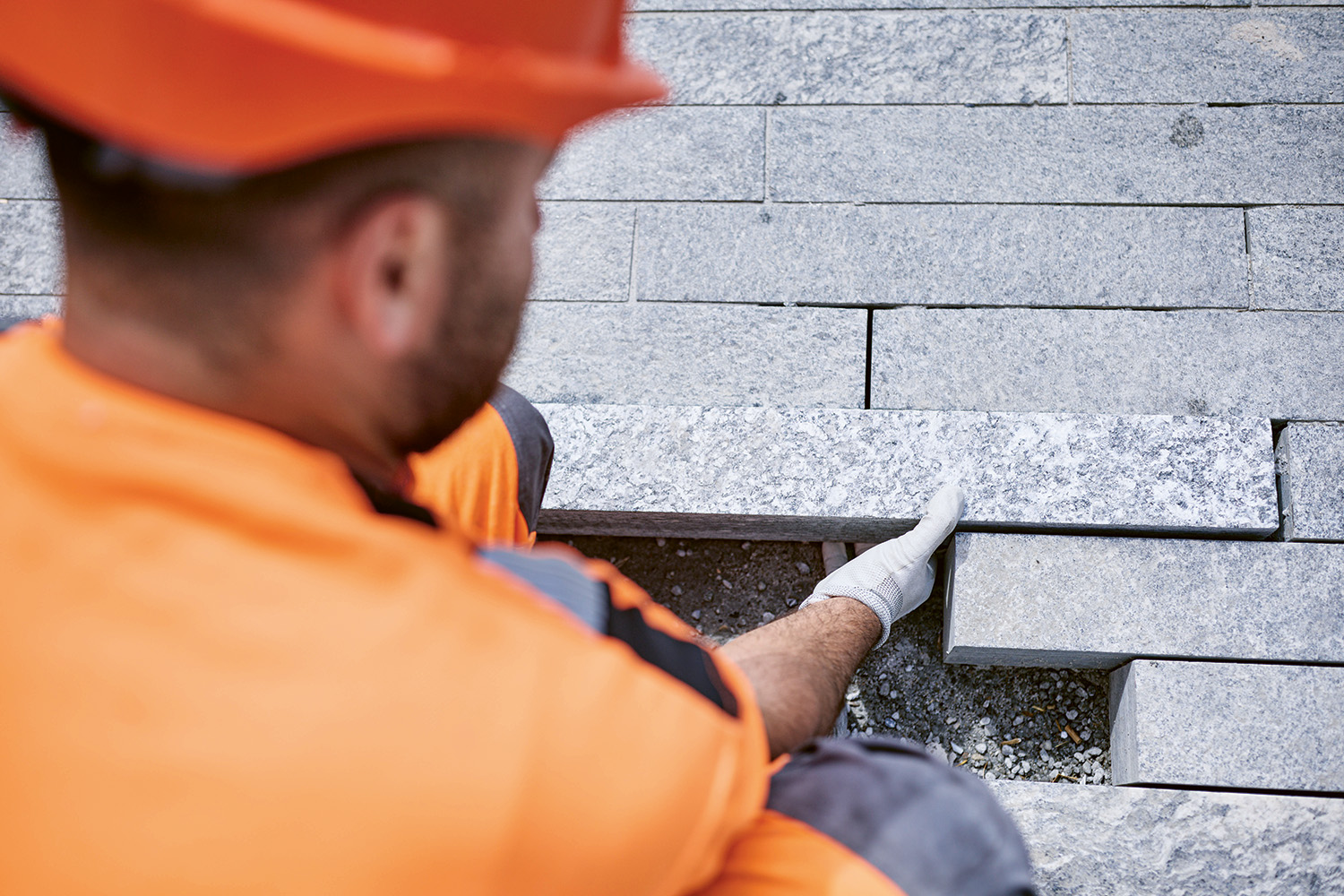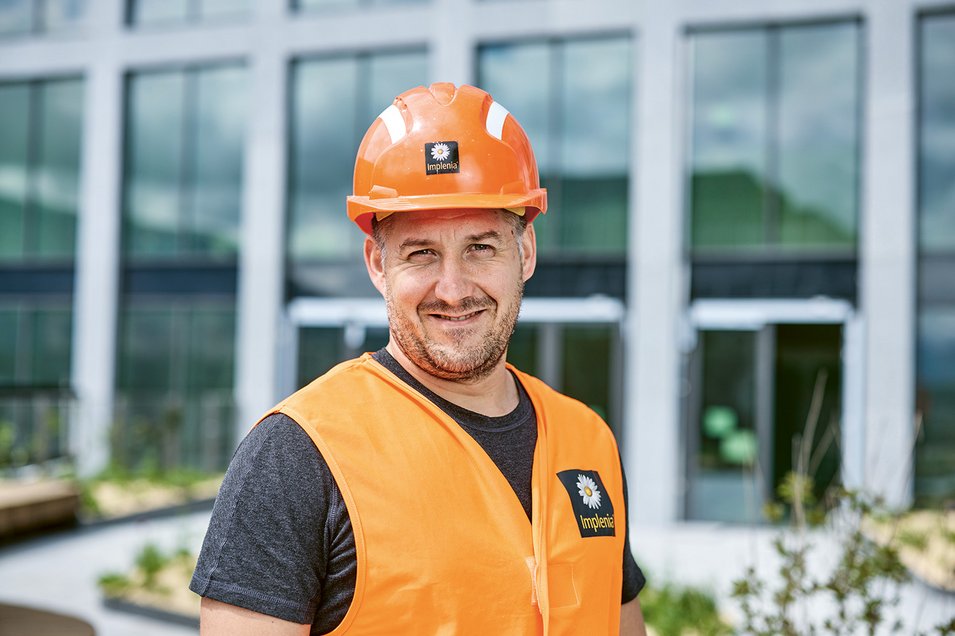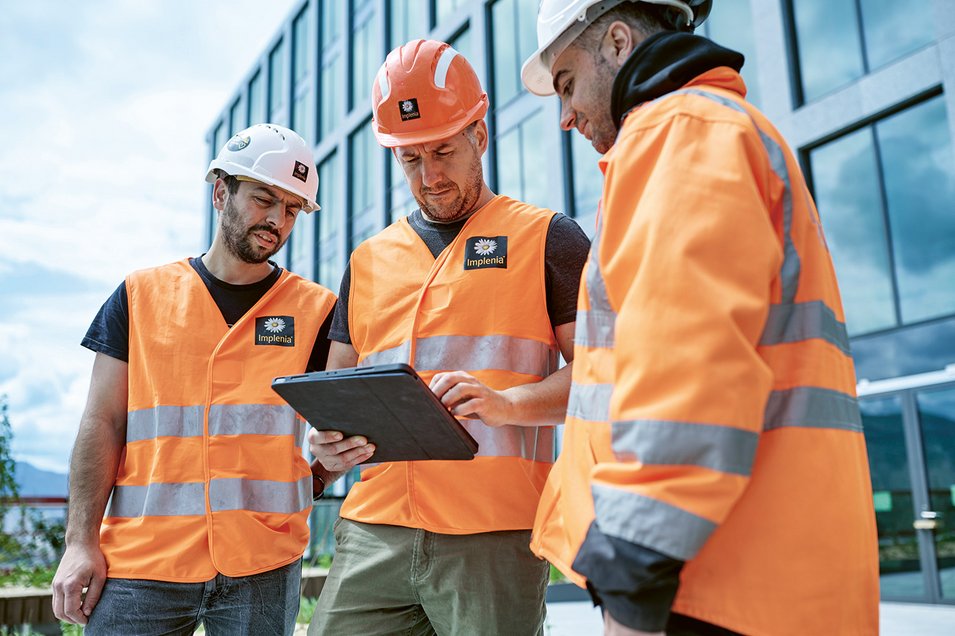 Flexibility is required in such circumstances. It's never been a case of doing everything in a nice, neat order here. Many processes have had to run in parallel, in a very tight space without an on-site storage area and with only one driveway. "If the concrete machine was standing there all day long, there'd be no way of delivering the facade elements on time," explains Davy Koudougou, who came to Alto Pont-Rouge from another Implenia project two months ago.
It takes a lot of energy. ambition and modern technology to master this level of complexity. "I've been using Lean construction methods for years," explains project manager Jonathan Blin. "We've also worked very closely with our BIM specialists and we've developed, among other things, a perfect digital model for all the technical building services. This will significantly simplify management over the life cycle of the building – all the technical installations can be accessed via tablet. This innovation sets a new standard."
The building's ambitious sustainability requirements have also spurred the team on to achieve great things. "The contract requires SNBS Gold certification, but at the moment it looks like we could even reach the next level, Platinum," says Jonathan.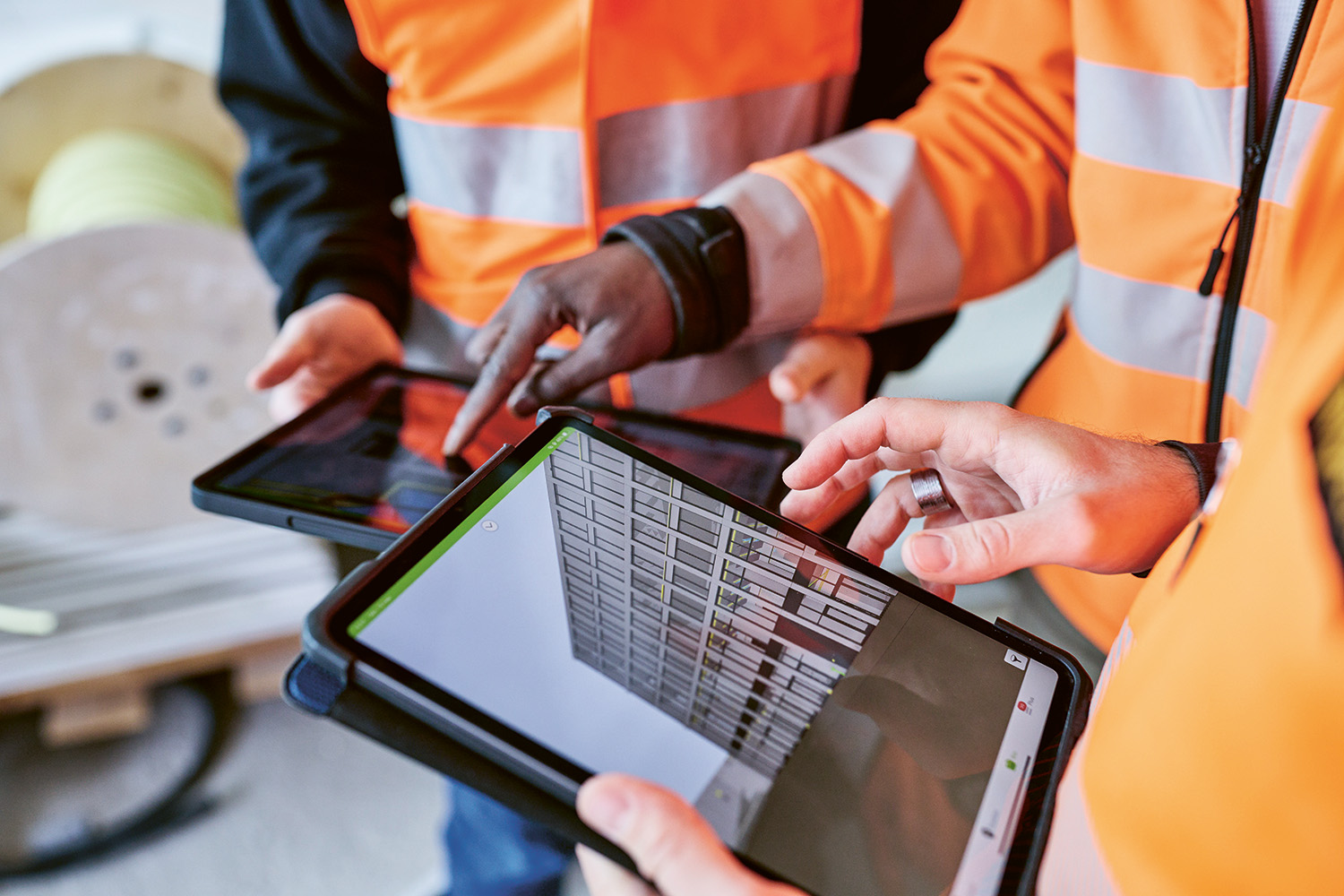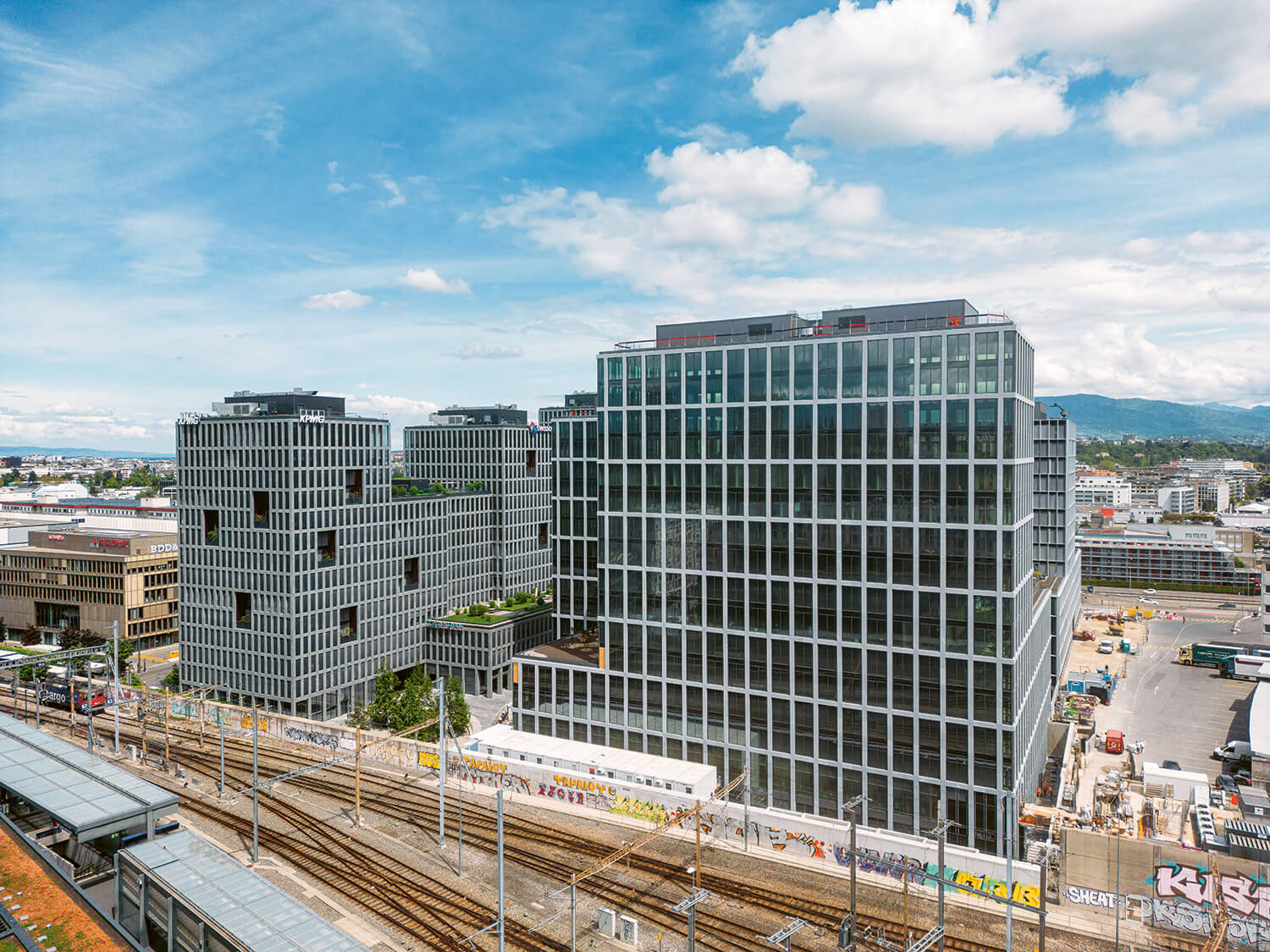 His approach is clear: challenges are there to be met. "I love complex projects, short construction times, high execution standards," he tells us. "The hardest thing is finding experienced workers who can get fully stuck in."
At Alto Pont-Rouge, Jonathan's core team has systematically developed talented young workers – such as Thomas Davignon, who was recently promoted to site manager. "This project is extremely demanding. I've learned a lot in this team and taken on a lot of responsibility early on. Perfect for someone who quickly gets bored and constantly wants to develop," enthuses Thomas. His most positive experience? "I knew that the project managers were always on hand to help me in an emergency. It's a fantastic opportunity – I love this construction site!"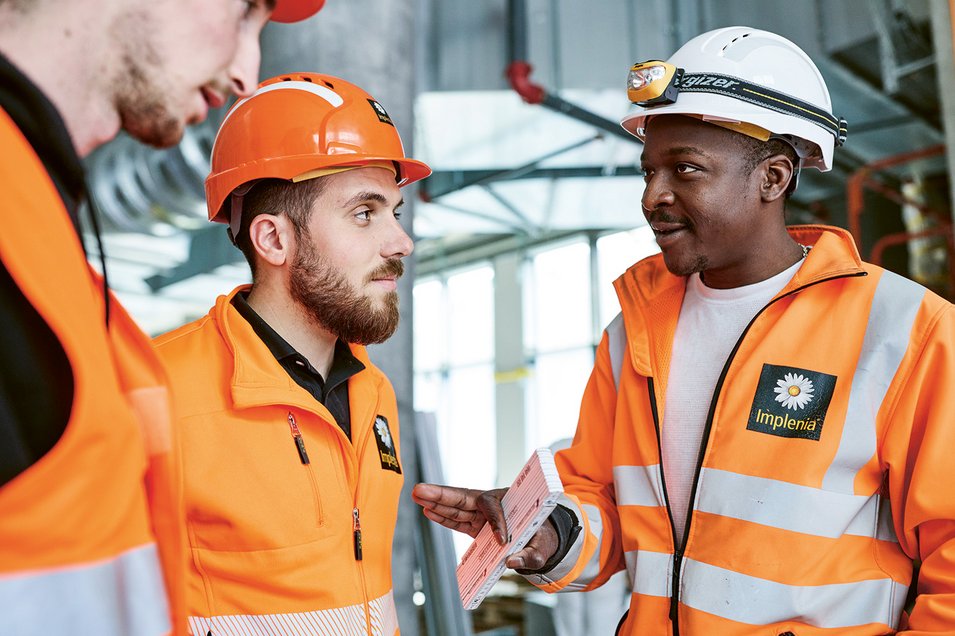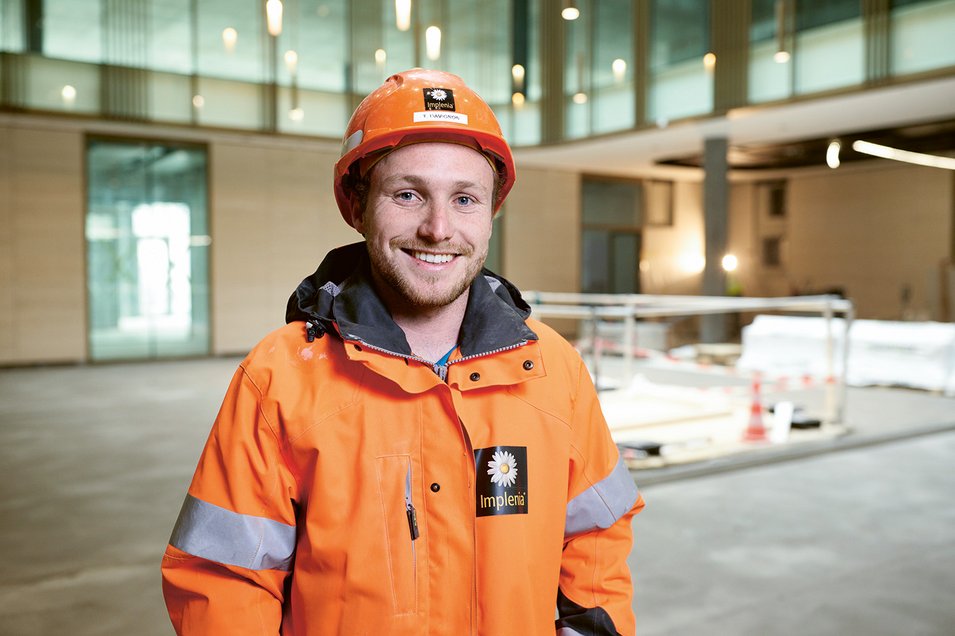 Thomas's days at Alto Pont-Rouge are numbered. We visited at the point when the team was finishing things off ready for the handover to the client in mid-2023. Project Manager Jonathan Blin is proud of what they have achieved: "As a strong team, we have managed to make the seemingly impossible possible – despite all the challenges. They have only been able to do this thanks to the dedicated efforts of the entire team. Thanks to everyone!"