How do you practice safety?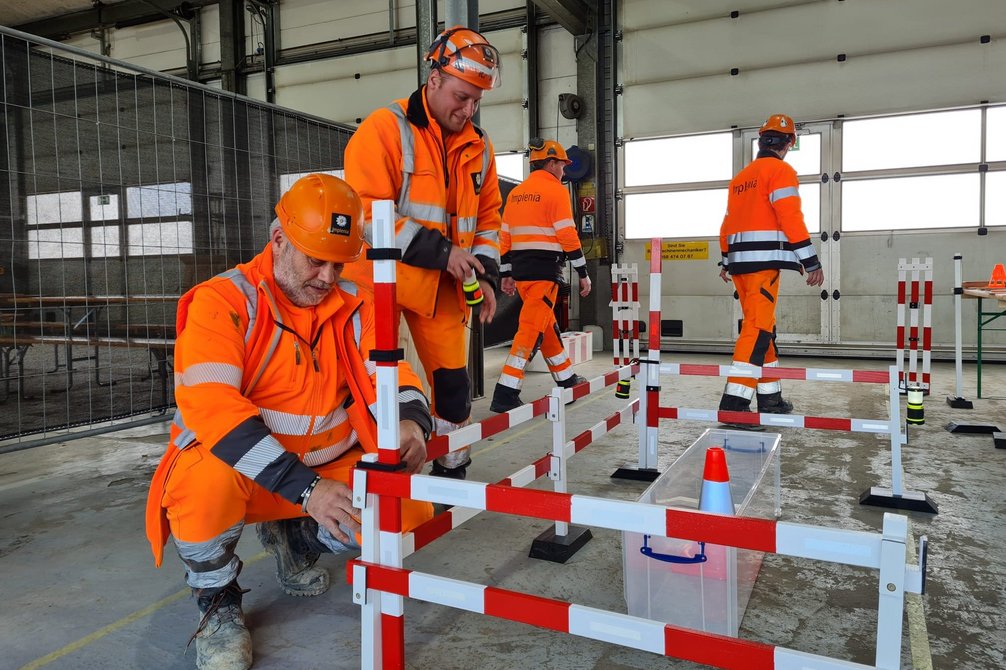 Every year, the team of the Implenia Civil Engineering, region Northwestern Switzerland and Berne, organises a safety training. This year, safety officer Jörg Häller created a "safety course" with the aim of raising awareness of safety and hazard recognition on our construction sites with practical examples.
Say STOP when it gets dangerous!
Around 200 employees met at the Buchs AG site for this year's "safety parcours". Walter Wolf, Head of Market Northwest Switzerland-Berne and Head of Construction Unit Northwest Switzerland, greeted the participants with words of caution: "In order for us to continue to perform well, it is of utmost importance that we all stay healthy. On our construction sites, safety has the highest priority. But safety is not just there; we have to do something to make it happen. Today, we're taking half a day to educate ourselves at various posts regarding Construction Work Ordinance 2022, construction site signalling, slinging loads and emergency assistance."
The main topic at this year's safety course was the attachment of loads. An area that unfortunately can lead to serious accidents time and again. Walter Wolf: "It is the duty of all of us to say STOP when it becomes dangerous. Because routine is a dangerous companion. We want safe workplaces and we want everyone to be able to go home healthy in the evening after work. We all have to work for safety together, without compromise. Every day."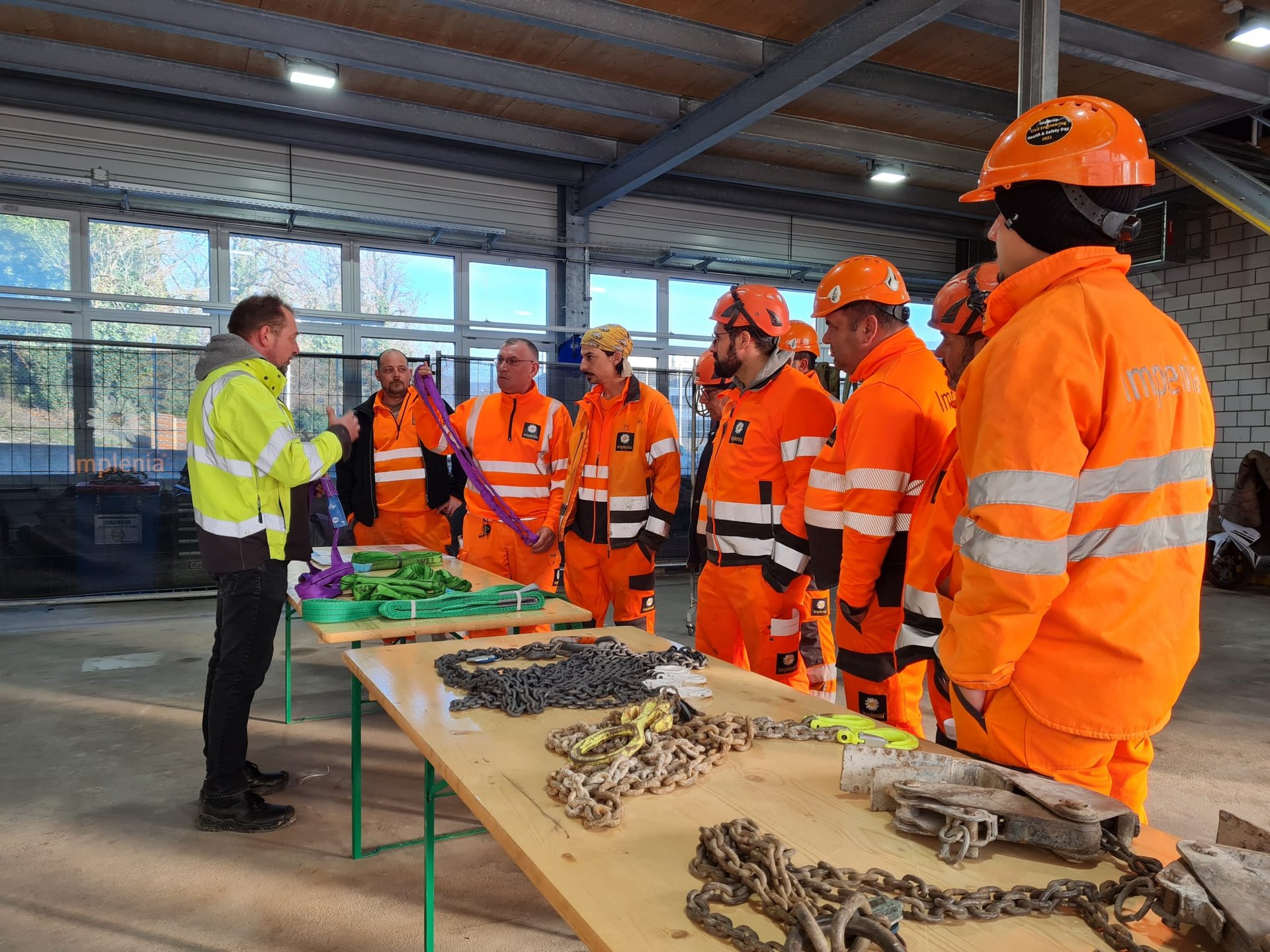 Daniel Braun, a representative of Swiss accident insurance company SUVA, joined the event on site. Together with Felix Akeret, Global Head Safety and Jörg Häller, Quality and Safety Officer, the safety experts took a close look at the work posts and drew a positive picture of the training activities.
Why is hands-on training more beneficial than theory?
It was the practical approach that the participants appreciated most. Klaus Theismann, Project Manager Construction Northwest Switzerland, explained: "Seeing with your own eyes how a severed finger should be packed in the best possible way for transport to the hospital for suturing leaves its mark. Especially when a colleague in your group with a missing finger limb tells his own story of experience and suffering about it. Such practical safety courses are certainly more helpful than any paper training courses and should ideally replace them completely."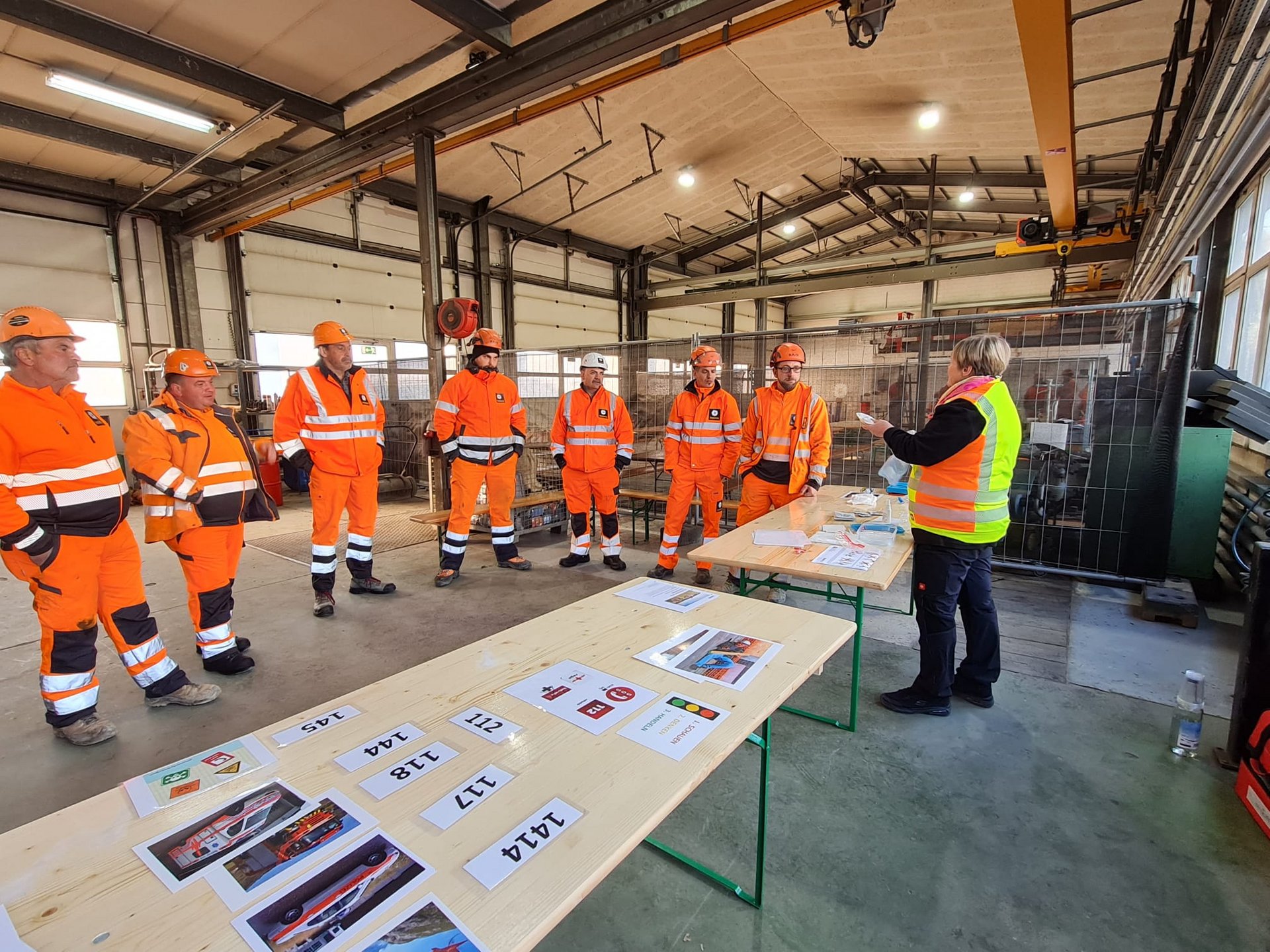 And Rudolf Kiener, Foreman Construction Bern, underlined: "The safety course was very well done. The various stations showed how relevant the safety factor is on our construction sites. And if something should happen despite everything, everyone knows what to do to help immediately and correctly. It is important that all employees took part, because safety concerns us all. I am grateful to be employed in a company where the safety and protection of employees is a top priority."