"Green Asphalt" is just as good and provides great environmental benefits
Successfully piloted for the Londonviadukten and Hagalund projects, Sweden: "Green Asphalt"
"The Green Asphalt is produced in an asphalt plant which uses fossil-free fuels, it contains a large part of recycled material and, last but not least, a lower impact binder is used. This creates an asphalt that provides a much lower environmental impact thanks to lower carbon dioxide emissions, lower energy use and use of recycled materials," says Helena Andell, Environmental Coordinator at Implenia Sweden.
By using Green Asphalt for the relatively small Londonviadukten and Hagalund projects alone, we have been able to reduce our carbon dioxide emissions and energy consumption from the laying of asphalt by nearly 70%, saving 76 tonnes of carbon dioxide (CO2) equivalents (GWP) and 1,600 MWh.
"From a quality and production point of view, the Green Asphalt is as good as the traditional asphalt", says Niklas Hallström, Production Manager at Implenia Sweden.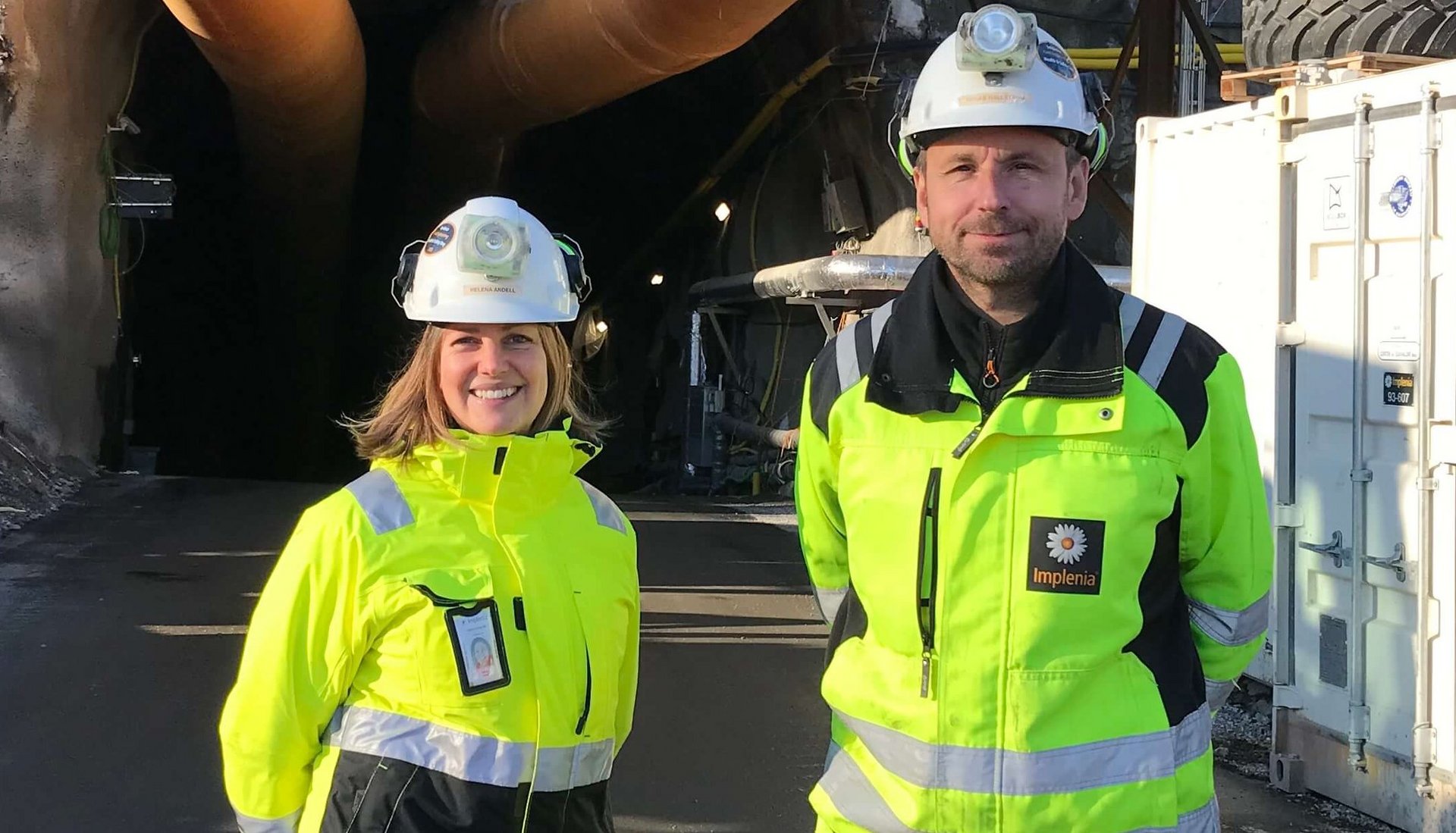 "Green Asphalt currently has a higher purchase cost than traditional asphalt and therefore it´s something that we need to address early in the tender stage as a possible sustainable solution", says Therese Rönnkvist-Mickelson, Sustainability Manager at Implenia Sweden. "We are working to find financial incentives to be able to use the product in our upcoming projects."