Clean-up pioneers
DissOil is a natural absorbent and a wonder weapon against oil or fuel spills. The innovative material is made of 100% natural, renewable cork. The cork used is a by-product of other cork production, e.g. corks for wine bottles.
1. Apply DissOil to oil or fuel
When applied to oil or fuel, DissOil absorbs it in seconds. It absorbs up to ten times its own weight in oils and does not release it again unless it reaches a certain temperature, even under pressure. The material does not absorb water, quite the opposite in fact: DissOil still floats on the surface even when it is completely soaked in oil.
2. DissOil degrades oil
The degradation process is activated on site by water – moisture from the ground, dew and rain serve as catalysts. Once the microbes are activated, a cascade of enzymes breaks down oils into harmless fragments, carbon dioxide, water and heat. This process takes one to three weeks and works at temperatures from 0 to 40°C. Below freezing point, the enzymes go into "hibernation" but become active again on thawing.
3. And what's left? Cork!
Once DissOil has done its work, what remains is cork. This natural material is free of chemicals and other additives even after it has been used, so it doesn't have to be removed. And once the process is complete, the ground no longer has to be treated as polluted. This makes the product an excellent and sustainable alternative to conventional absorbents on the market.
Pioneers
Implenia is the second company in the world to test DissOil and an absolute pioneer in the construction industry. "We have been using the product for a few years now, initially on a trial basis," explains Johan Asplund, Project Manager at Implenia Sweden. "We're happy with the very good results and we now use it on most of our projects."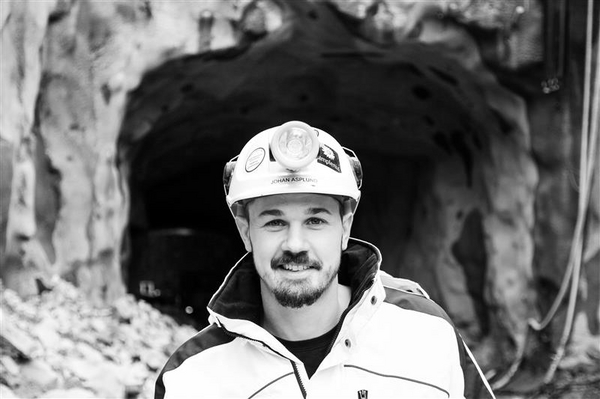 "
We were the second company in the world to try the product and the first construction company. We are happy with the very good results and we now use it on most of our projects.

"

Johan Asplund, Project Manager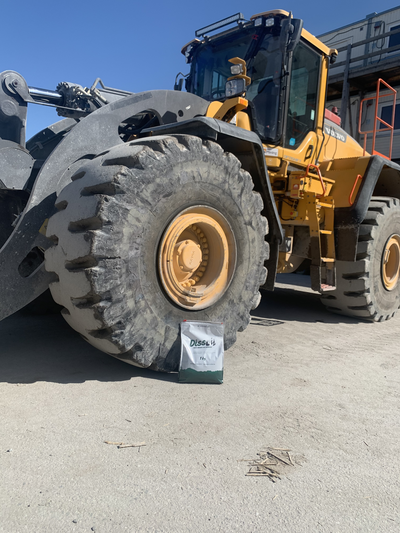 He adds: "We're doing everything we can to minimise oil and fuel leaks, but unfortunately they can't be avoided entirely. When leaks do occur, operations have to stop until they are sorted out. We chose DissOil because it offers a very gentle and simple method of cleaning – and it saves time, so we can reduce downtime caused by spills."