BBV-multibond® triples anchor forces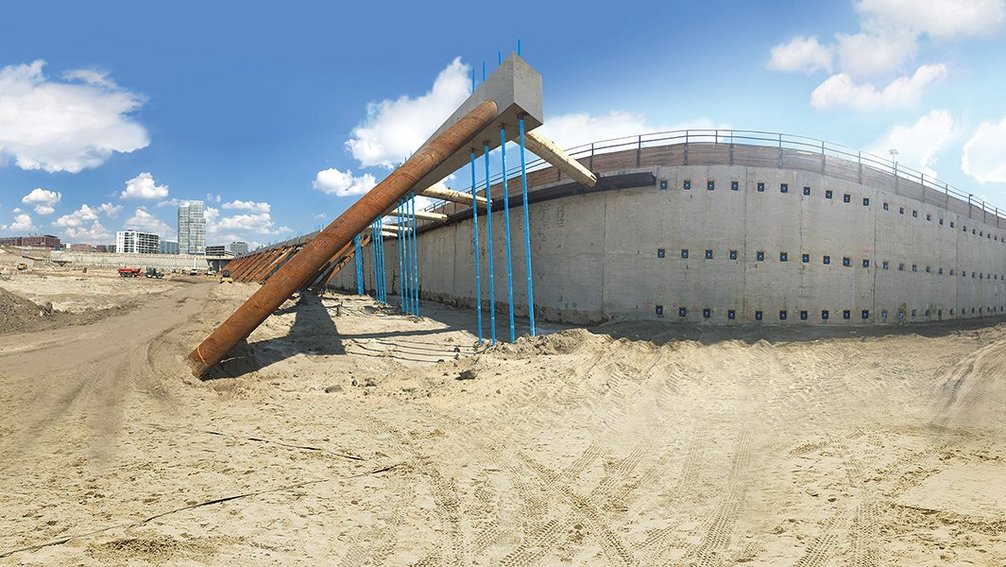 You are constantly working on new developments and in 2019 you patented the BBV-multibond® staggered anchor. What does this innovation do?
Like conventional strand anchors, our patented BBV-multibond® is used to anchor and stabilize retaining and shoring walls in the ground. What is special about the BBV-multibond® is its performance: It transfers loads over two to three staggerings into the surrounding ground. This makes it possible to increase anchor forces by a maximum of 3 times compared to conventional strand anchors. In addition, this system does not require the use of complex presses; the anchor can be tensioned, tested and fixed using conventional presses. This facilitates handling.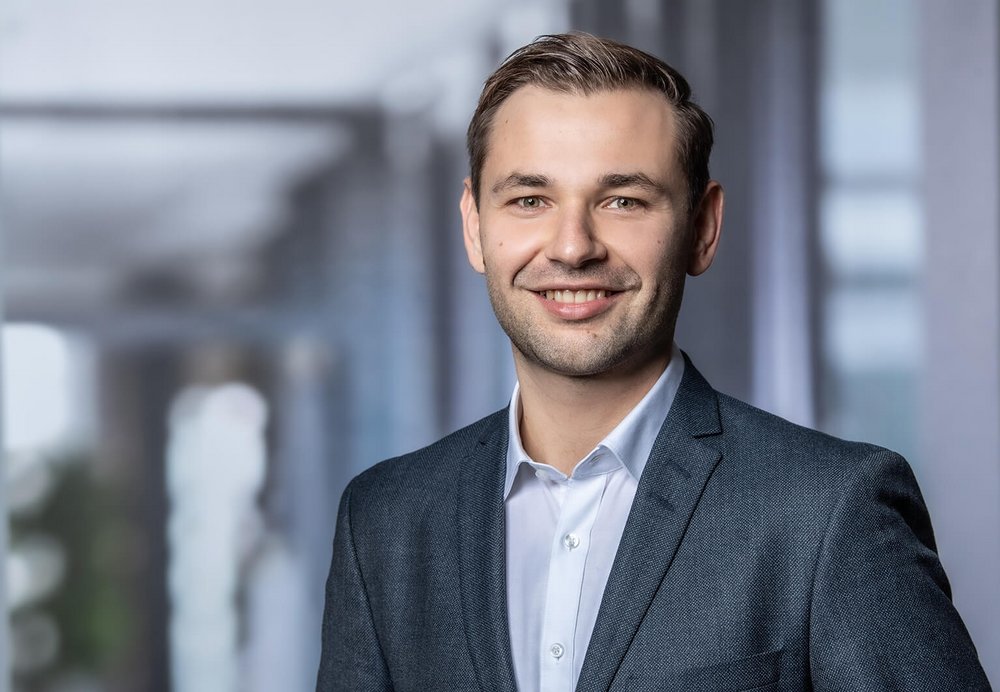 "The BBV-multibond® transfers loads over two to three staggerings into the surrounding ground. This enables an increase in anchor forces by a maximum of three times compared to conventional strand anchors."
Dr.-Ing. Maximilian Lerch, Head of Geotechnical Engineering Business Unit, BBV Systems
What are the advantages of BBV-multibond® on the construction site?
By using the staggered anchor, the number of anchors for securing the excavation can be reduced. This allows greater anchor spacing or savings in anchor layers, which then leads to savings in drilling meters, anchor supports, intermediate excavation levels, relocation operations, drilling under groundwater, grouting operations and shoring penetrations. By saving material, construction time and work operations, the BBV-multibond® significantly reduces the costs and construction times for anchoring work.
HOW THE BBV-MULTIBOND® WORKS
What about sustainability?
The BBV-multibond® staggered anchor is an effective means of reducing emissions in construction projects by saving drilling meters, shoring penetrations, drilling material/reflux disposal, anchor support and (post-) grouting operations. With BBV-multibond®, GHG emissions from the tieback anchoring trade can be significantly reduced. In the Simon-Gatzweiler-Platz construction project in Düsseldorf, for example, CO2 emissions were halved by switching to multibond.
Are there any special requirements for the production, installation, tensioning and testing of BBV-multibond® on the construction site?
No! All work is to be carried out in the same way as for conventional strand anchors.
What about the approval of the BBV-multibond®?
The staggering of free lengths is a design variant that is regulated in DIN EN 1537:2014-07 under point 8.4.5. A separate system approval is not required in DE and the EU. All normative requirements are fulfilled by BBV-multibond®. The existing approvals for temporary and permanent BBV strand anchors apply. In Switzerland, the BBV-multibond® is expected to be registered in the SIA register by mid-2023. This means that the BBV-multibond® also complies with the proof of suitability and conformity according to standard SIA 267 of the BBV-Systems in Switzerland.
Where has BBV-multibond® already proven itself in practice?
BBV-multibond® has already been successfully used as a temporary and permanent anchor in a large number of projects in Europe. Some notable example projects are: Elbtower, Hamburg; Tunnel Muttenz, Basel; DB-Tower, Frankfurt; Zuidelijke Ringweg, Groningen (NL); FAIR, Darmstadt etc..
What maximum test loads could be achieved with BBV-multibond®?
Depending on the soil conditions, maximum test loads of up to 3200 kN could be achieved with triple-graded BBV-multibond® in fine sand in the Zuidelijke Ringweg project (Groningen, Netherlands), for example. Even in soils with low load-bearing capacity, such as Frankfurt clay, double-staggered BBV-multibond® test loads of 1200 kN could be achieved.
What about the monitoring of anchor forces, especially when using BBV-multibond® as a permanent anchor?
Since the BBV-multibond® is capable of absorbing high loads, permanent monitoring of the anchor forces makes sense. Especially for the design variant as permanent anchor, our customers often ask for monitoring solutions for the anchors. BBV offers anchor heads including force measurement sensors for this purpose. The anchor heads are designed in such a way that a conclusive force transmission to the sensor is guaranteed for all support conditions. Of course, we also offer this monitoring system for all other BBV products.
How do you advise potential customers?
Especially with such an innovative product, it is important to support customers with our know-how right from the start. Potential customers who are not sure whether the system makes sense or is technically feasible for their project are therefore advised by us in a personal meeting. In addition to consulting, we offer services such as conceptual design, preparation of tender documents, and assistance with planners, experts, and contractors. In addition, customers can borrow prestressing equipment from us and we arrange for external companies and institutes to carry out prestressing and testing work for them on request.
What are you working on now?
Inflation and increased material prices have led to construction stoppages for some of our customers. This brings new challenges, because the temporary anchors are only certified for two years. Here we are working on solutions for how they can still be used.