Automated bolt installation in the tunnel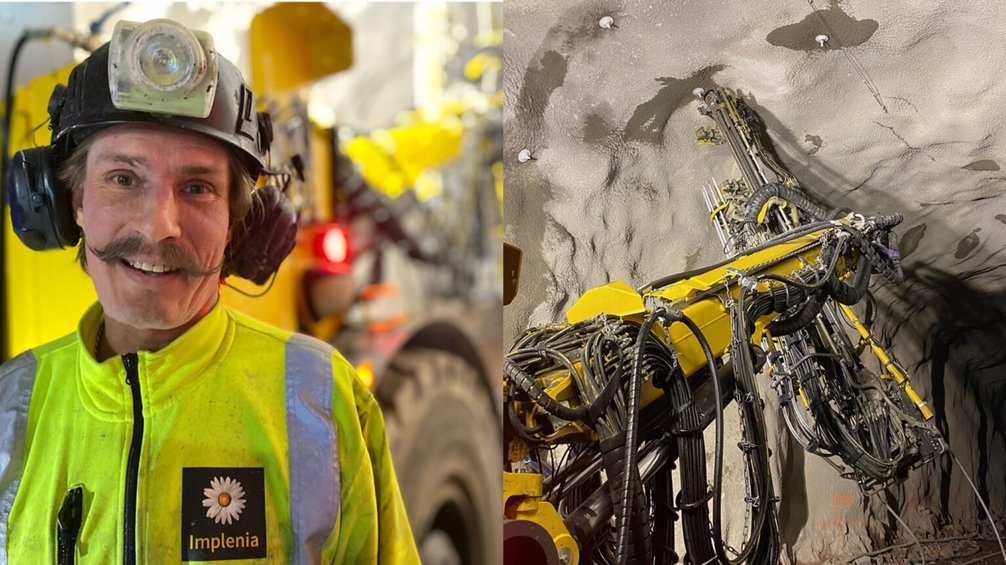 Lying 100 metres below the surface of the earth, Stockholm's Sofia underground station is the second deepest train station in the world. Once the rock has been blasted out of the mountain, the tunnel walls have to be made permanently safe. This is done by installing rock bolts. In collaboration with the client and machine supplier Epiroc, Implenia is currently testing a new mechanised drilling rig that has been developed especially for this task.
It brings impressive advantages: The rig automates every step of the rock anchoring process: it drills the hole precisely, injects the cement and then places the bolt – a steel rod – into the borehole. The entire work is carried out by a single operator, thus greatly reducing the required personnel and machinery compared to manual bolting. The system also facilitates accurate documentation of the bolts that have been installed.
"It is a revolution. I put a bolt in four minutes. There is a huge difference compared to before."
Kalle Pellinen, bolting rig operator at Implenia Sweden
"It's like a revolution. I need four minutes for each anchor – a huge difference from before," explains Kalle Pellinen, who operates the drilling rig. "Manual bolt installation is difficult: three to four workers drill the holes, mix the cement mortar, fill the hole, and manually insert the bolt. This often leads to back and shoulder problems, but also to accidents. I have had cement splash in my eyes several times. Since we introduced mechanical rock bolting, there have been no incidents and not a single accident," says Kalle Pellinen. "This automated bolting system makes the working environment much safer and better."
Between October 2022 and March 2023, the bolting machine, operated by just one person, drilled and installed more than 2,000 bolts. Everyone involved is happy with the results so far. The pilot project will be evaluated at the end of the year. The idea is to use these automated drilling rigs throughout the whole construction industry.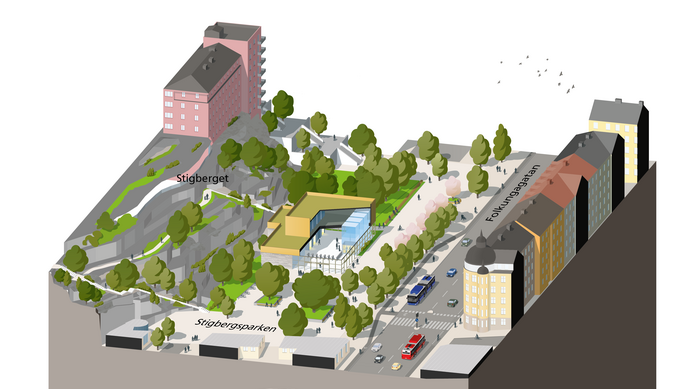 About the project
Stockholm's blue subway line is being extended from the centrally located Kungsträdgården to Nacka in the southeast of the Swedish capital as well as to Hammarby Sjöstad in the south. Implenia has been commissioned by Stockholm Region to build the new underground station 'Sofia' including elevator shafts, two single-track tunnels for the subway and a parallel service tunnel. This requires the construction of 4.6 kilometres of drill and blast tunnels.