Waterproof tunnel lining
3. Precast wall elements are mounted on both side walls of the tunnel. Each of these 9,000 elements is 3x5 metres in size and weighs almost 6 tonnes.
5. A 10 cm thickness of shotcrete is then applied to these mats to create a free-standing and waterproof concrete vault between the wall elements. An escape route is located behind the elements on one side of the tunnel.
6. A conduit for all the electrical installations and fire suppression water pipes is created under the concrete walkway.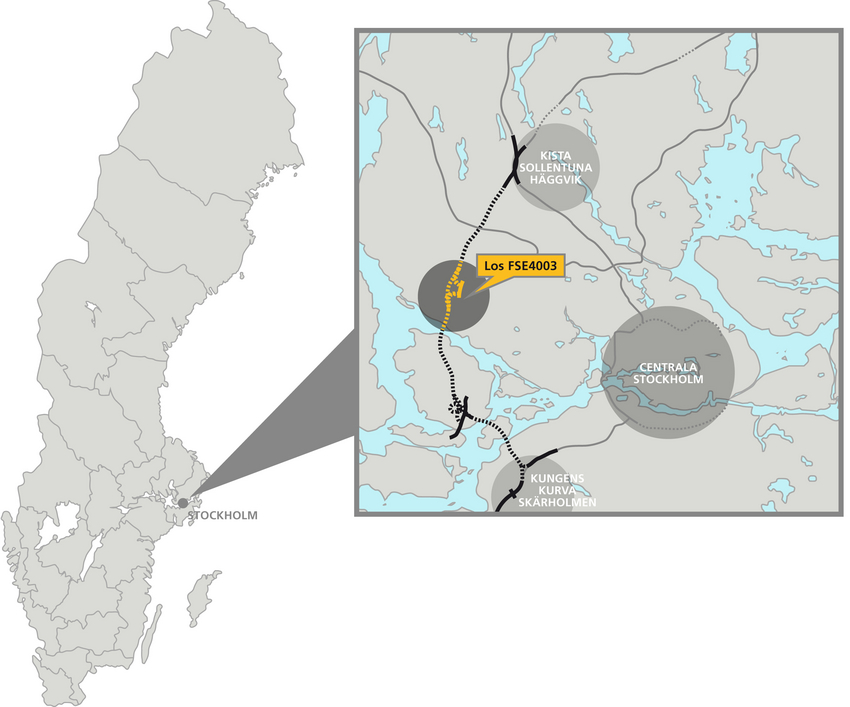 The "Förbifart Stockholm" bypass is a new three-lane motorway that links the south (Kungens Kurva) and north (Häggvik) of the city. To minimise the environmental impact, most of the 21 kilometre road will be underground. (Picture: Implenia)