Transfer of expertise? "City partnerships!"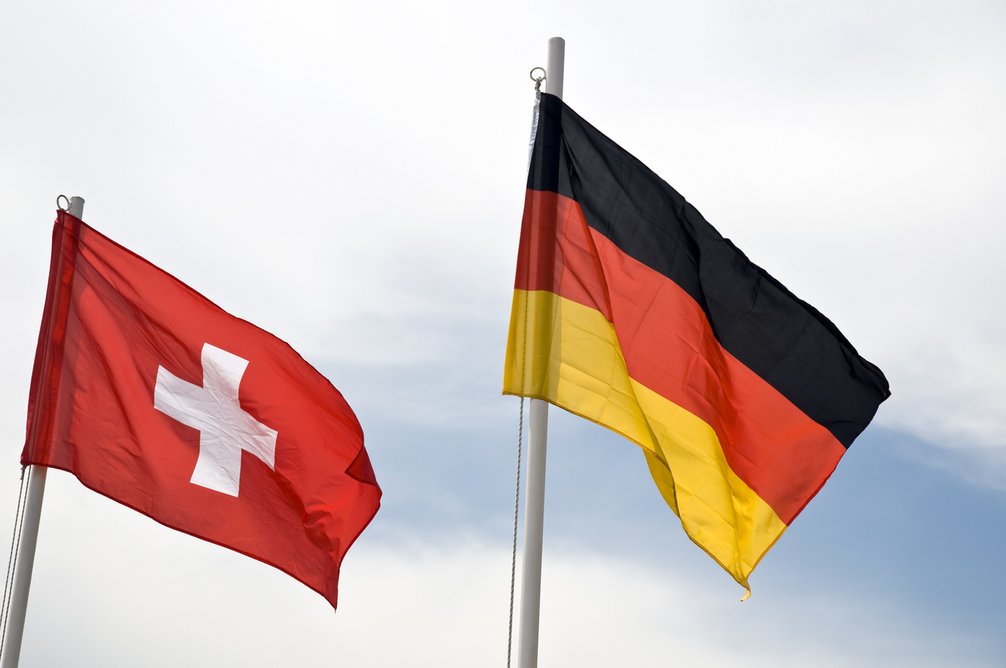 The goal is clear: with and for people, Implenia wants to design and construct real estate sustainably in order to meet the needs of modern living and work. In Switzerland and Germany, we are achieving this by accompanying clients from the very first meeting to handover.
Be it new development or modernisation, as sole contractor or simply in implementation, every construction project is unique and gives the various teams involved the chance to gain very different experience. If the expertise gained is to benefit all customers, constant discussion between the individual units is essential.
How can collaboration across international borders succeed?
In order to promote the transfer of expertise across international borders, the management team in the Buildings division has installed a new channel to boost collaboration. Under the "City Partnerships" scheme, branches in Germany come together with regions in Switzerland to regularly discuss experience and best practice.
The programme was launched in November 2021. Eight teams each from Switzerland and Germany are paired up to maintain constant discussion on topics like calculation, commercial project management, purchasing, sole contractor contests, IPD, instruments & processes etc., define best practice and learn from one another.
Help with introducing new calculation software
At the end of May, for example, the teams from the North West Switzerland region and the branch in Leipzig, Germany, met to exchange experience for the first time, with a three-person team travelling from Germany to Basel. Holger Rößner, Technical Branch Manager in Leipzig, reports: "One of the topics we discussed was calculation. My team in Germany has already been working with the system that Switzerland is now introducing for a long time. We invited our Swiss colleagues to try out conducting the calculation for some of their projects with us in Leipzig – supported by our experts. I believe it is a great way to avoid some potential teething problems."
Impressive construction site logistics
Conversely, the German colleagues were impressed with the systems and services offered by Implenia subsidiary BCL in the field of construction site logistics, having had the chance to admire them while visiting the major construction site at Kantonsspital Aarau.
Holger Rößner: "For their access control, our Swiss colleagues use a database that includes all subcontractors with all their qualifications. That not only speeds up processes – it also ensures that everyone always has the permits they need, without which they would not even be able to enter the site. I wanted to take the software with me right away."
Transfer of BIM expert
There was also a discovery in terms of personnel, says Holger Rößner: "The Kantonsspital Aarau site has been managed as a BIM site from the very beginning. The colleague who supports the team in this field is moving from Switzerland to Germany for personal reasons. We are now discussing how we can integrate him into our team and thus retain his expertise at Implenia."
The Swiss colleagues also thoroughly enjoyed the visit from Germany. "We were delighted to get to know our colleagues from Leipzig better as a team and to give them an insight into how we work," explains Marc Brülhart, Head of the North West Switzerland region. "The Swiss team is planning to visit Germany in September. We are excited to find out what there is to see at the various construction sites in Leipzig, Berlin and Jena.
Insight into collaborative project processing
The Swiss team is particularly interested in an insight into collaborative project processing with the client. "We in Switzerland have a lot to learn in this field," knows Marc Brülhart. "I am also looking forward to learning more about the topic of dual project management. In Germany, it is very common to use a two-headed team consisting of a technical and a commercial project manager, who lead the project under dual control, each concentrating on their own strengths. I am interested to see how that works in practice."
The motivation to learn from and support one another is really noticeable at these meetings. The discussions that come up show how important intensive collaboration across international borders is, in order to make use of the organisation's combined expertise sustainably and to position Implenia as a first-choice partner for civil engineering projects in Switzerland and Germany.