Sustainably committed in Cambodia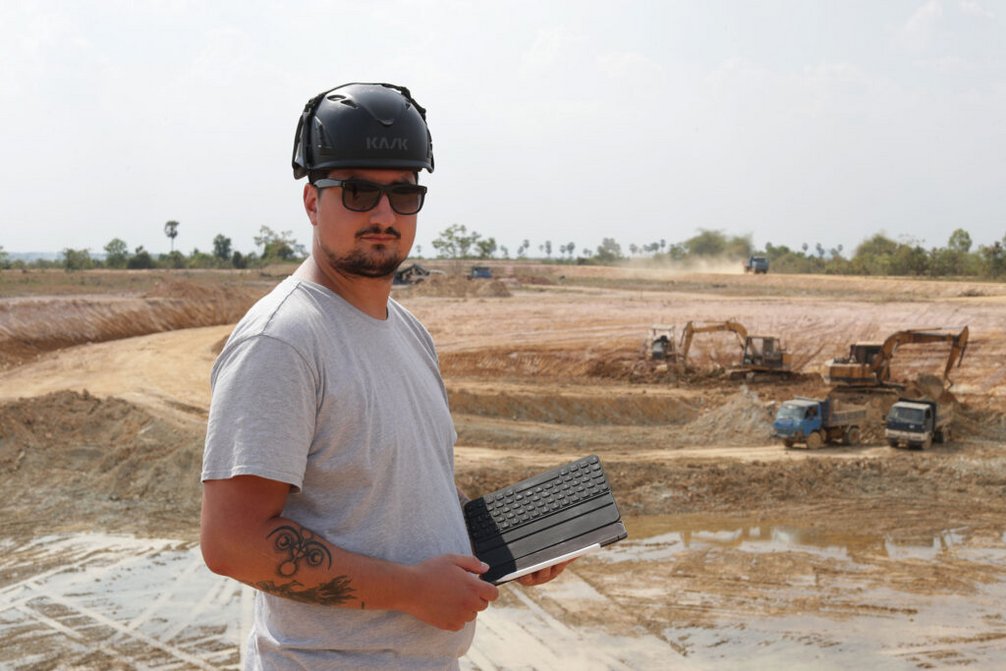 Bilal Eker performed a four-month work assignment on behalf of Implenia for the Smiling Gecko aid project
It is a place of hope in Cambodia: 60 kilometers northeast of the capital Phnom Penh, the world-renowned Swiss photographer Hannes Schmid has created the Smiling Gecko Campus. Here, on 150 hectares, economically and ecologically sustainable agricultural and livestock farming, tourism and handicraft projects are creating training and jobs for the poor population. At the heart of the campus is a school and kindergarten for more than 1,000 children.
How Implenia supports the sustainable aid project Smiling Gecko in the long term
We have a long-standing partnership with the aid project. Since 2017, Implenia has been supporting Smiling Gecko with expert knowledge and drive. This commitment pays towards our sustainability goal of supporting social projects. Every three months, employees from different areas help out on site and lend a hand with construction and infrastructure projects.
Spontaneous role change from site manager to project manager.
Like Bilal Eker. He returned from his four-month assignment in Asia at the end of June. For the 29-year-old construction manager, this fulfilled his wish to work abroad one day. At the Smiling Gecko Campus, he took on a different role than originally planned. "When I found out that there was already a local site manager for the time of my assignment, I spontaneously offered to make myself useful as a project manager," he explains. In this role, he has, for example, cross-checked plans, taken over quality management, answered questions or represented the building owner.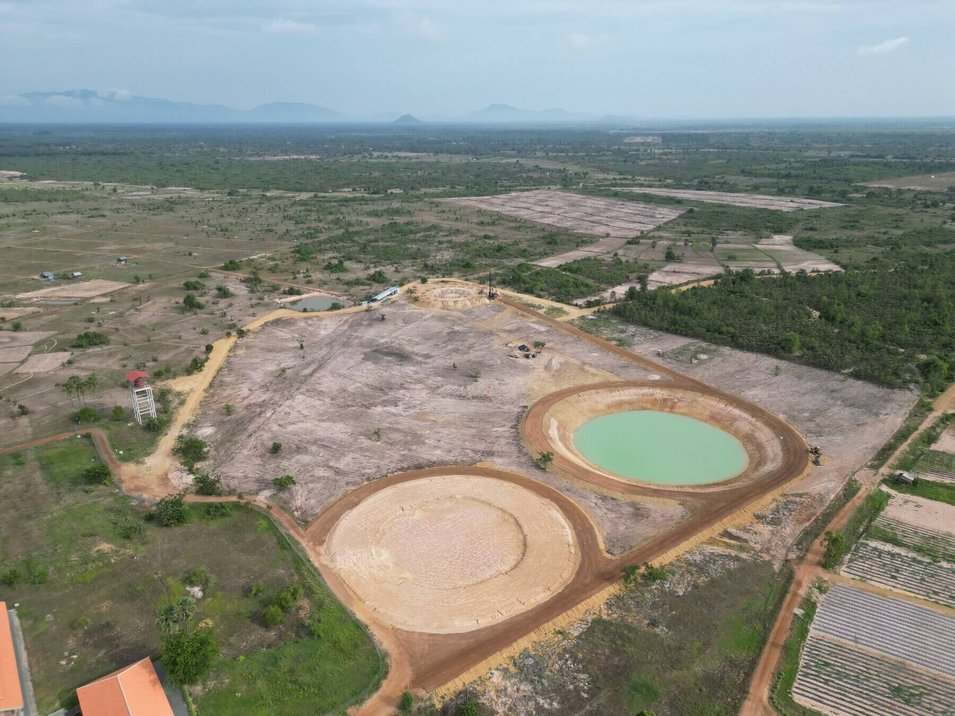 Same processes, different climate
In concrete terms, he was primarily involved with the secondary school and the House of Culture and Music with its auditorium and recording studio. He also took care of other smaller projects, such as the expansion of accommodation for the locals or the extension of a greenhouse for the cultivation of vanilla. While the processes on the construction sites are more or less the same as in Switzerland, he has had to get used to other things - such as the way of working, which requires a little more time and patience, the climate and ubiquitous animals such as poisonous snakes, large spiders and scorpions.
Doing good with open eyes
He acclimated quickly, he says - partly because he's good at doing without the luxuries he's used to. "No lunch from the supermarket counter, no cinema on weekends, no TV in the room and only a table, bed and wardrobe as furnishings: anyone who needs more is in the wrong place here." Bilal recommends a commitment to Smiling Gecko especially to those who, like him, don't yet have children. "It forces you to set your priorities differently and look at everything from a different angle - and that's very valuable." And there's something else that's important, he said: going there with your eyes open to help. For example, he said, he noticed that certain older homes had defects such as leaks. "In the last six weeks of my stay, on my own initiative, I started to check the houses and made a list of repair suggestions."
You too can help
There is plenty to do on the Smiling Gecko Campus. Because the campus will continue to grow. In all projects, great importance is attached to providing the rural population with a qualified education that will enable them to earn a living for themselves and their families.
Do you have at least three years of professional experience in construction management or construction management, speak good English and would like to support Smiling Gecko in giving the people of rural Cambodia a future in dignity and a life without poverty? Then apply for the foreign assignment!