Sustainable all around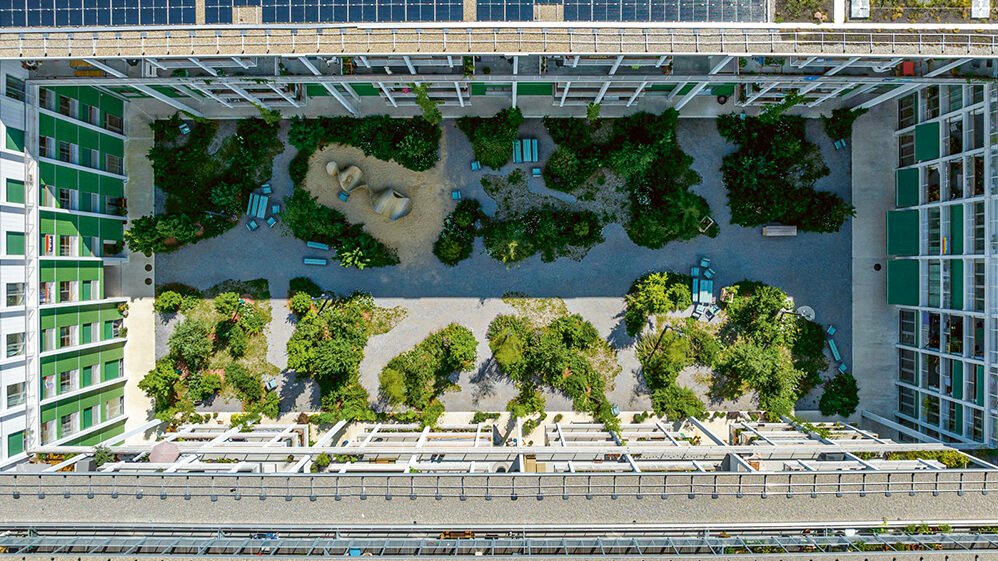 ESG reporting
The abbreviation ESG stands for Environmental, Social & Governance. ESG regulations in our markets have been steadily expanded in recent years and place greater demands on us as a company. In order to be able to meet these requirements, we have set up a working group. The team's task is to address the various new requirements in our markets in a prioritized manner, define processes, ensure the necessary data collection and, if necessary, initiate adjustments to our reporting.
An overview of the regulations relevant to Implenia, what is behind them and when they come into force can be found on the intranet. There you will also find a short presentation explaining the distinction between sustainability and ESG.
Sustainability Academy
In 2022, we introduced the Sustainability Academy, an eLearning series designed to provide employees with the most important basics in the area of sustainability. The Sustainability Academy consists of 45-60 minute e-learnings and is accessible via eCampus to all employees with an Implenia email address. Four different modules are currently available, each covering one of our twelve Group-wide sustainability goals: Environmental Protection,CO2 Reduction, Circular Economy, and Sustainable Development and Realization. Read more on the intranet.
What's next?
The Sustainability Community at Implenia will continue to work on many important topics in the coming months. The focus will be on our decarbonization strategy and on the recording and reporting of our Scope 3 emissions. We will also be looking at how we can integrate more and more elements of the circular economy and how we implement the increasingly stringent regulations in the near future. Please feel free to send any questions or comments to sustainability@implenia.com.
SUSTAINABILITY REPORT
Where do we stand with our sustainability goals?

What is the detailed composition of thecarbon footprint?

How many compliance cases were reported last year?

What is the proportion of women at Implenia?

At which of our sites have we installed solar systems and how much solar power do they produce?
You can find all this information and much more in our latest sustainability report.