Exact in the team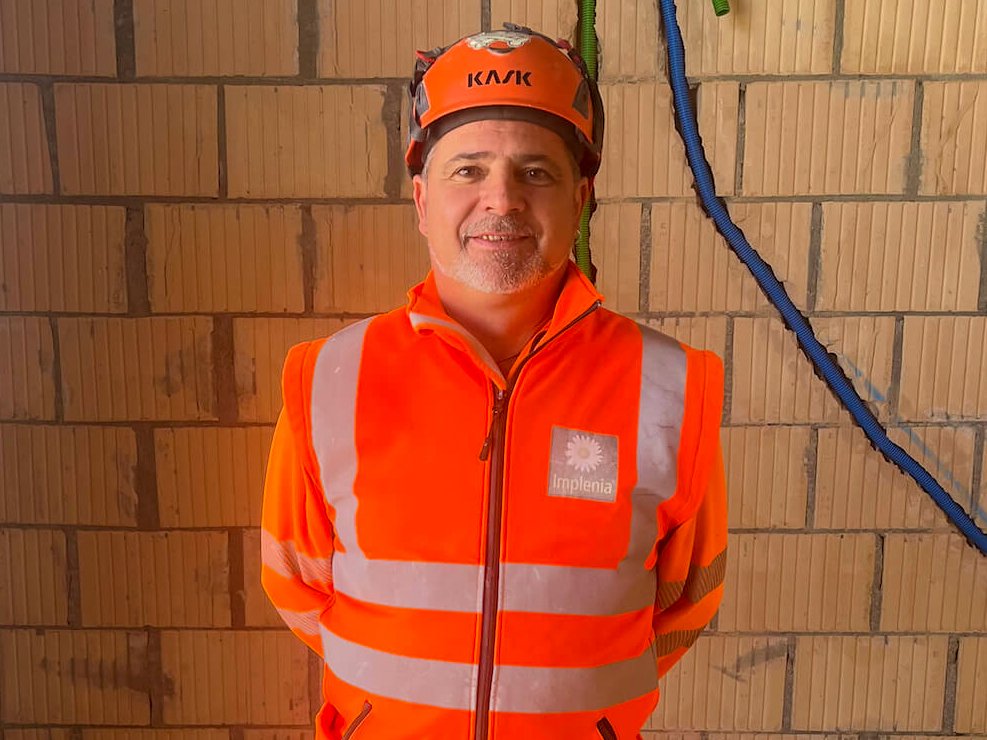 Sebastiano Cerbone puts his heart and soul into his work. He is currently working on the Dietlimoos construction site, construction site A3, in Adliswil and is currently doing cosmetic work on the exposed concrete. He has been working for Implenia or its predecessor company for 22 years. "When I came to Switzerland 30 years ago as a seasonal worker, I was most likely to find a job as a construction worker. And that's how I got my current job," says Sebastiano, whom everyone calls Sebi.
"I feel safe with Implenia".
As a customer bricklayer, he is characterized not only by his many years of experience and his ability to work precisely and cleanly. He is also a team player. "What I like about my job is working as part of a team with qualified colleagues and having contact with people," he says. And he likes being able to work outdoors. He has always felt safe at Implenia because the company is well organized.
The biggest challenge he finds in his job is the time pressure that often occurs. To compensate for this, he likes to cook and enjoy himself, go on tours on his Ducati, and enjoys football, whether he's on the pitch himself with his friends or cheering on his favorite team, AS Roma.