Award-winning internship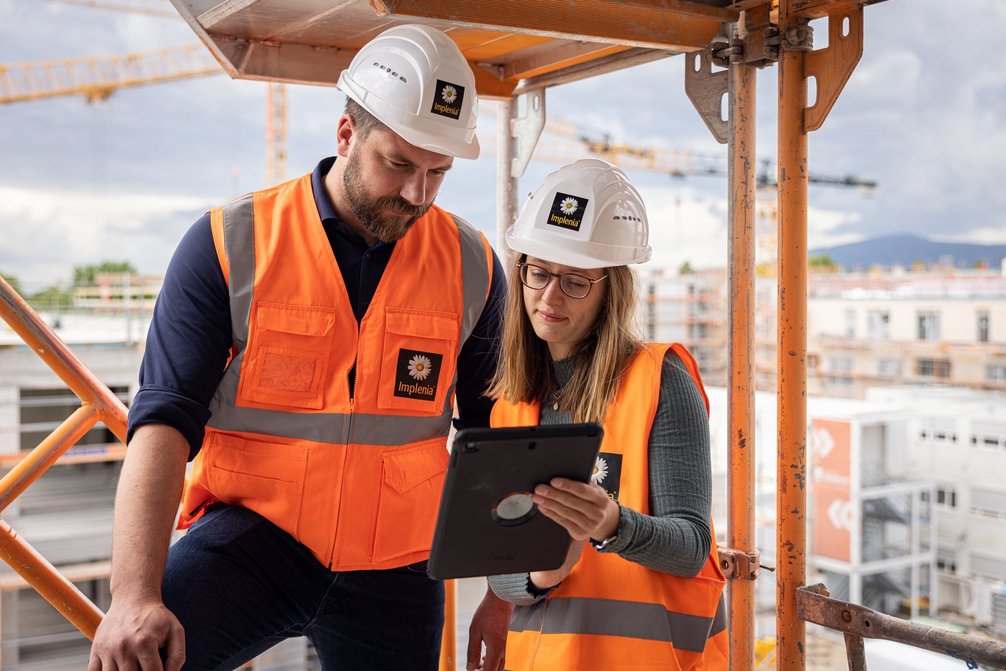 Internship, project, award - that's how Mareike Otzdorff's introduction to Building Information Modeling (BIM) can be briefly summarized. The budding civil engineer completed an internship at Implenia in the PES/BIM (Project Excellence Services) competence center, where she developed a BIM-supported application tool to optimize the call-off process for building materials such as concrete, masonry and precast elements.
This year, her software solution won her first place in the construction business management category of the nationwide competition "Built on IT - Construction Professions with a Future." Every year, the award honors innovative and, above all, practical digital solutions for the construction industry from talented young professionals.
Mareike Otzdorff has been studying civil engineering at TU Darmstadt since 2017. She had previously started with geophysics, but that wasn't right for her. She then noticed an internship position advertised by Implenia on the digital bulletin board of the geotechnical engineering department - and her luck took its course. Because of her programming experience, she was given the task of developing a form for material retrieval in Desite using the programming languages JavaScript, HTML and CSS.
How does the tool optimize material retrieval for construction sites?
The focus of the software solution is on material procurement for construction sites, it shows the construction planning in the 3D model: users can click on construction materials and provide them with desired delivery times. A subsequently generated PDF serves as an order confirmation for the supplier. "The tool helps to avoid multiple call-offs and reminds of due delivery times. In this way, planning becomes more reliable, storage periods are optimized, and the solution thus contributes to more sustainability on the construction site," explains Mareike Otzdorff.
The new application tool
Mareike Otzdorf, Darmstadt University of Technology and Implenia, first place in the "Construction Management" category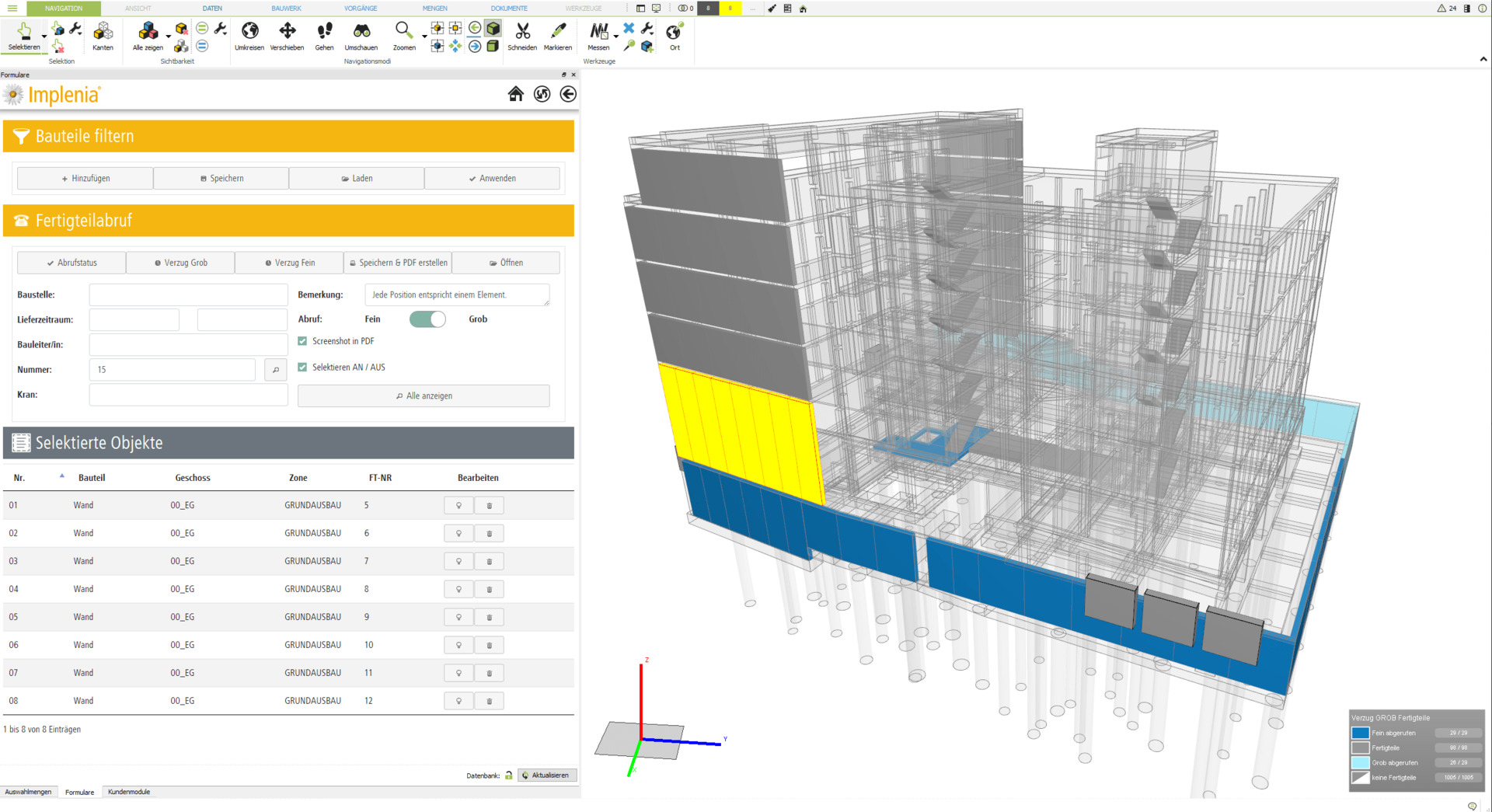 "With the tool developed by Mareike Otzdorff, we optimize processes on the construction site, logistics and, above all, interfaces, which are always one of the biggest challenges in the construction industry. Suppliers thus gain more planning reliability," reports Jan Gäbler from the PES department at Implenia, who supervised the development project. "In addition, we are freeing up resources among skilled workers. They can then concentrate on more important things than inserting numbers into Excel."
The tool is already being used on the first construction sites to test and improve it. Implenia is currently creating corresponding training materials to familiarize other employees with the software solution. The aim is to introduce the digital tool on other construction sites as well.
Cooperation at eye level
"At Implenia, I like the cooperation at eye level and the fundamental appreciation I am shown. My opinion was listened to right from the start, I was encouraged to participate, and I was able to contribute everywhere," reports the budding civil engineer about her internship experience. "At the same time, I had a lot of free rein, could work independently, but was never left alone. I think it's great that I was able to develop a tool that is used directly on construction sites and thus get feedback from colleagues who work with it."
Project manager Gäbler praises the high quality of Mareike Otzdorff's work results and her initiative. "We were impressed by the young colleague's work. Now we hope that the colleagues who work with the tool will inspire others as well. Because our biggest challenge is to bring employees along on the path of digitization and get them excited about new tools like this, especially in the stress of operational business."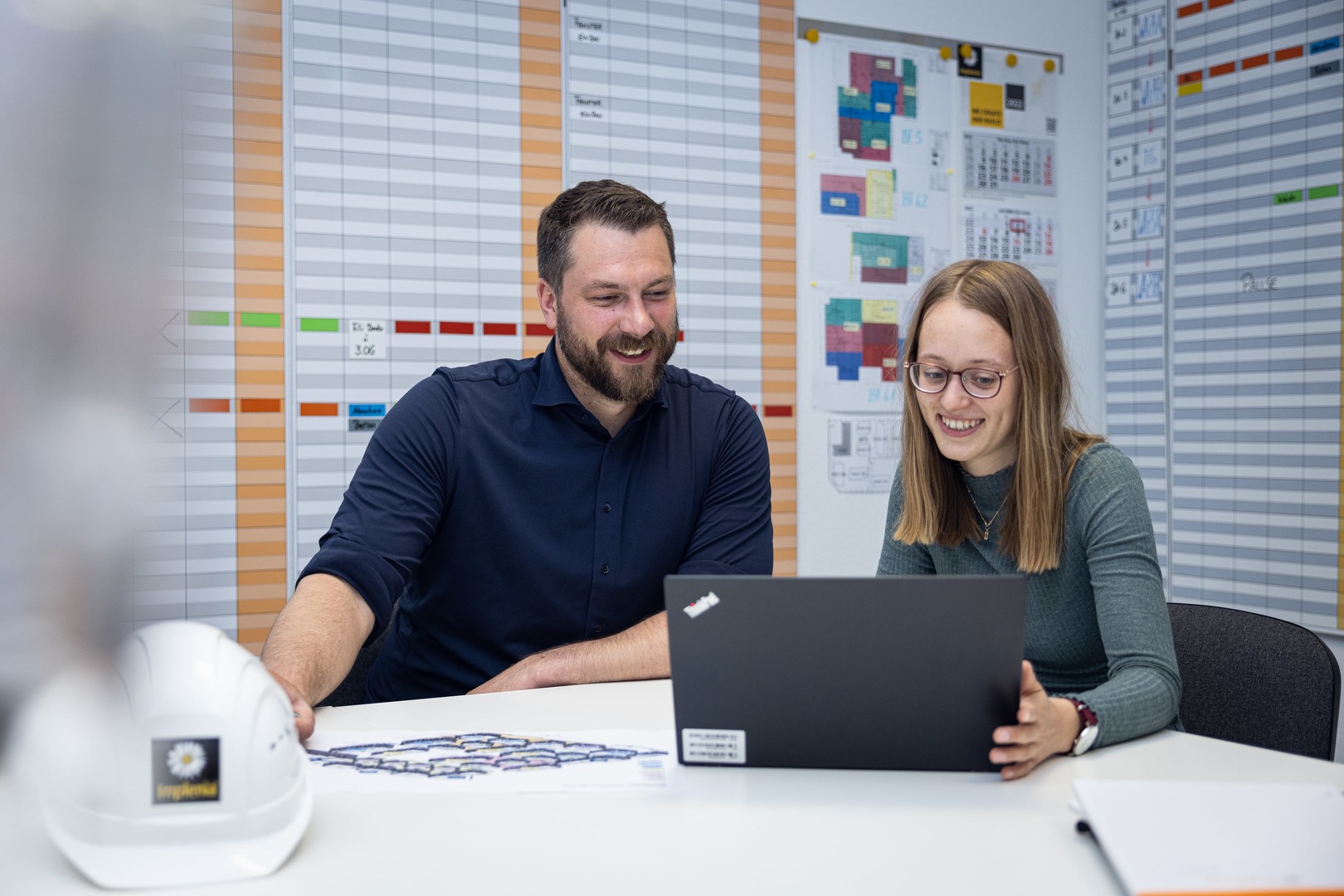 Mareike Otzdorff has now completed her bachelor's degree and written her bachelor's thesis on the subject of warehouse space management. After her internship, she has continued to work at Implenia as a student trainee. Her focus in the master's program is now on construction informatics - and here she can benefit from the knowledge she gained during her internship.