Digital construction: cheaper and better for the environment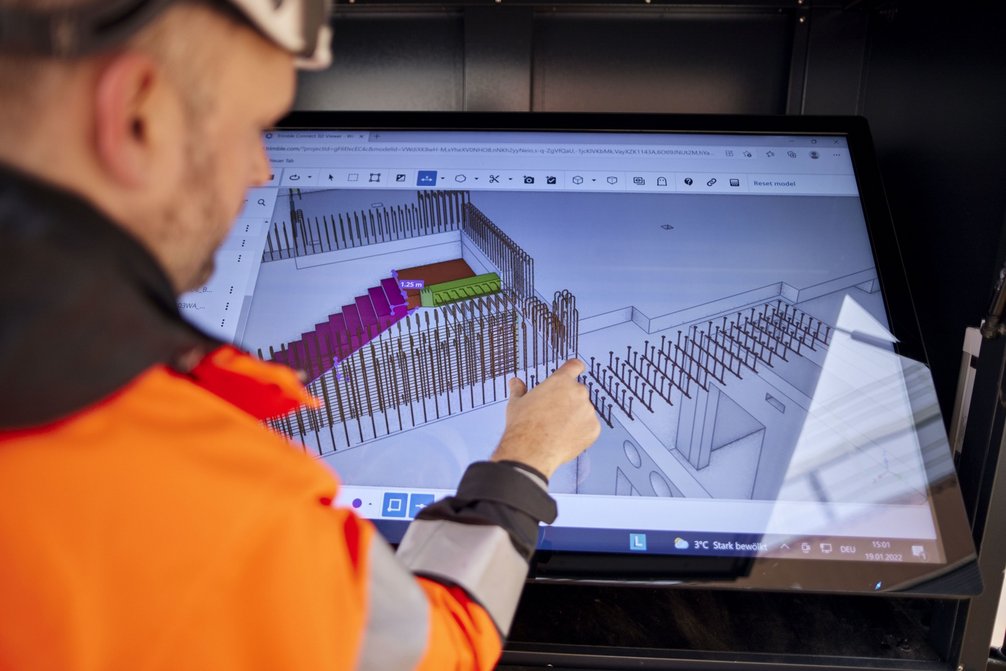 On conventional construction sites, tons of paper are used for printing plans, 0.1 - 0.3% of the total project costs are used for this. In a large, complex project, this can quickly add up to several hundred thousand dollars-Swiss francs for printing plans and associated administration costs. Not to mention the number of trees that have to be felled for this purpose.
Yves Serventi, Carlos Freitas and their team are taking a different approach on Implenia's Werdhölzli wastewater treatment plant project: they are building digitally. On the construction site, two "Planhüsli" -– movable containers housing computers with large screens – and several tablets suitable for use on the construction site depict the plans in 3D using the BIM model – and replace the paper plans. The costs for this, including training and support, amount to around CHF 55,000, with a service life of 3-5 years. The cost savings are significant and the sustainability aspects convincing!
Our colleagues on the construction site - digital natives, but also older generations - are successfully using the new equipment in their daily work. They work more precisely and efficiently, save costs and protect our environment. A win-win situation for everyone involved.