Hi, Yves: Why do we never stop learning?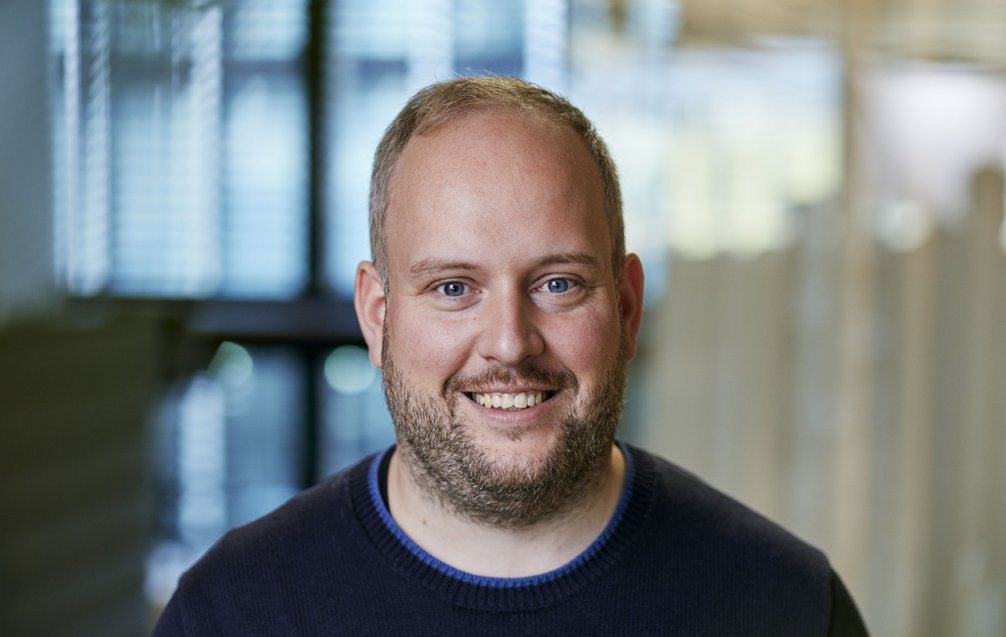 Yves, why did you apply for the scholarship?
I am curious and enjoy learning new things – in every possible field. I was not good at school, but that suddenly changed once I left school and began my traineeship as a mechanical engineering designer. All at once, I found learning extremely easy. I finished my studies at a vocational school for operating technology, then gained a bachelor's degree in Economic Engineering. As it was going so well, I then moved on to an MBA, immersing myself in innovation management.
How did you motivate yourself to invest so much time in learning over so many years?
It was never really a problem. I just got into a rhythm: job Monday to Friday (I always worked full time), school on Saturday, writing essays on Sunday. My partner was also undergoing training for a lot of these ten years, so she would not have liked it if I had had too much time for other things. That was actually what made me decide to study for a master's: I could have stopped, but she was in the middle of her training, so I carried on as well. We push each other.
«I am always looking for an even better solution.»
Yves Serventi, BIM Manager
What do you expect from this new training in "digital construction"?
It is the first time that I am doing a training course that fits my job so perfectly, and I am really looking forward to some external input on my specific area of expertise. The programme is being offered jointly by the University of Applied Sciences and Arts Northwestern Switzerland (FHNW) and Stanford University, California. I had contact with international universities during my master's degree and believe that it can only be a good thing. The USA is undoubtedly more advanced than us in some fields. But more than anything, the Americans have a different mentality: they are more willing to try things out and use "trial & error", and not only in Silicon Valley. I am looking forward to the experience.
How does a curious soul like you get on at Implenia?
Very well! I have been here for almost two years and have a huge amount of freedom to make decisions, test and implement. I am always looking for an even better solution, a new technology that could solve another problem for us, a new approach, for example for promising business models. One module in the new programme is also about 'integrated product delivery' – an approach in which everyone involved in a project gets together in a consortium and is able to benefit from the success of a project based on an allocation formula. We are just launching some trials with this business model, and I am really looking forward to hearing how others are approaching it and what we can learn from them.
"Buildings Scholarship of Excellence"
From this year, as part of its "High Performance Culture" initiative, the Buildings division will be awarding up to four scholarships per year for staff who want to take advanced training outside their specialist career path. The goal is for people to develop their talents further and to enhance expertise on specialist topics in business economics or construction engineering. Staff can apply for one of the scholarships by giving a presentation. The criteria: argumentation, added value for the company, relevance in everyday work, time and choice of educational institutions, previous performance