Award-winning: Clever methods for greater safety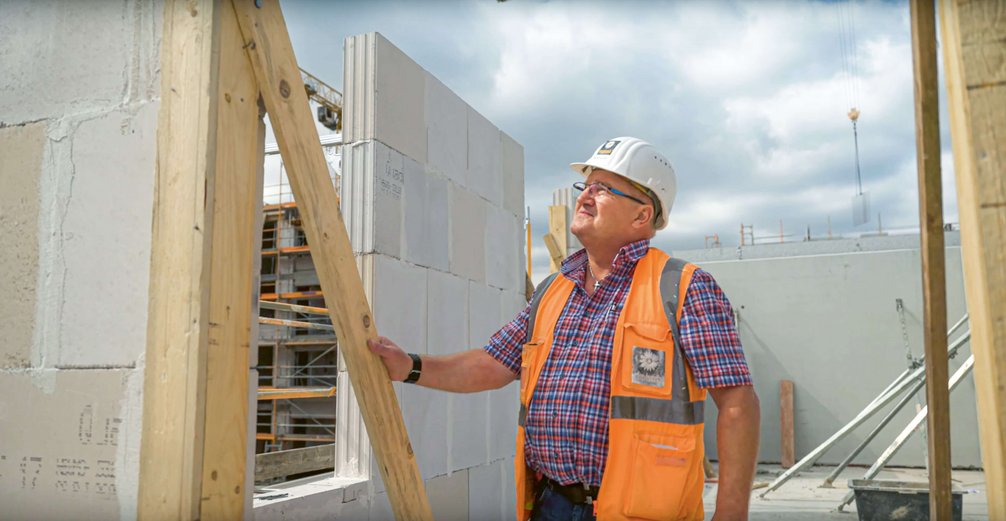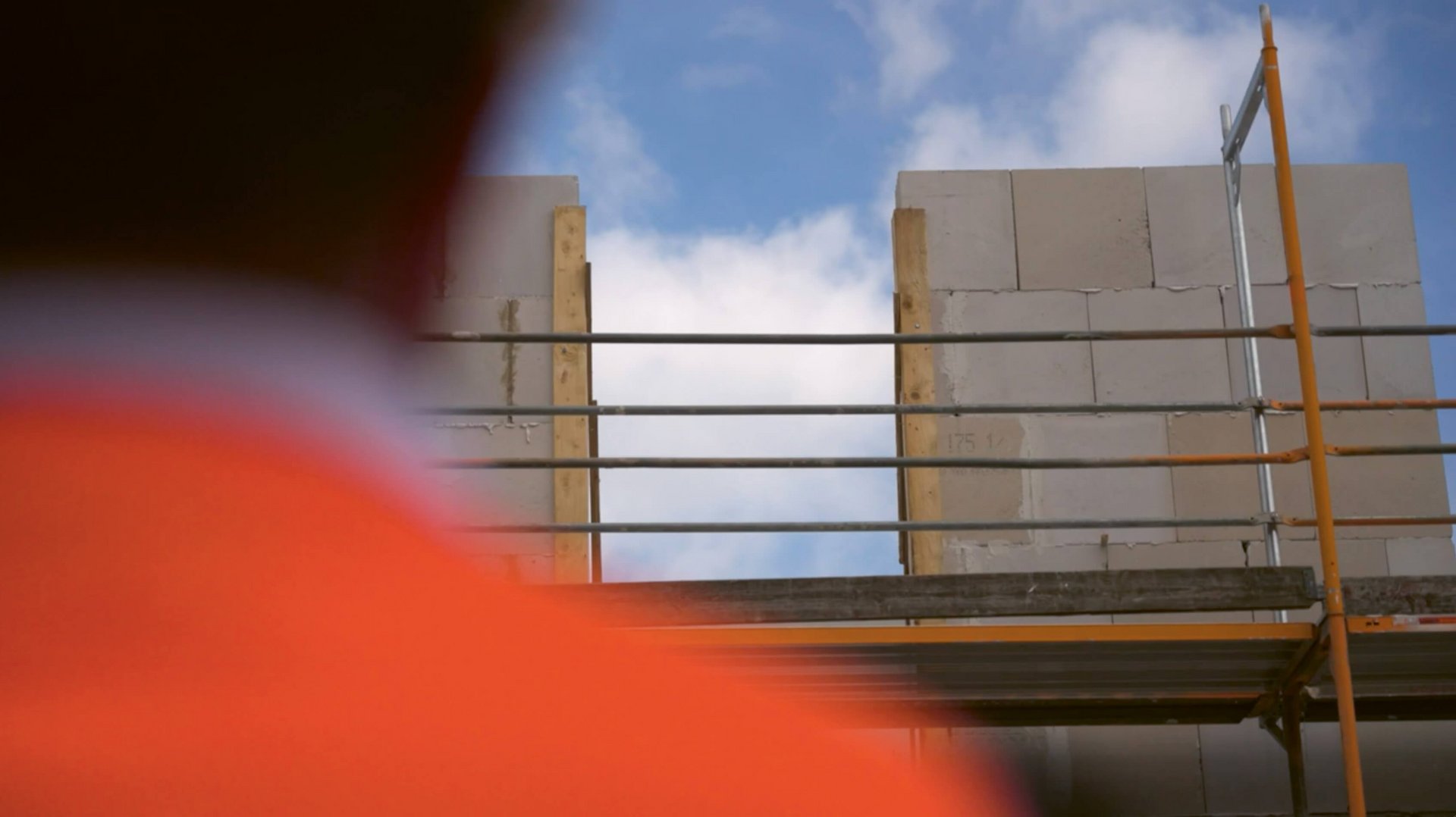 Pragmatic innovations for construction sites
Preventing critical situations before they arise: The Südcampus Bad Homburg team has developed two solutions that are as innovative as they are easy to implement. Wanting to minimise the danger of falling masonry parts, Wolbertus Middendorf designed and built a wooden frame that encloses and reinforces openings in masonry walls. Meanwhile, his colleague Janez Knaflic invented a wooden element that protects workers from falling into shafts. It is easy to install and can be moved flexibly. Both these construction managers' solutions are suitable for any site. Imitations welcome!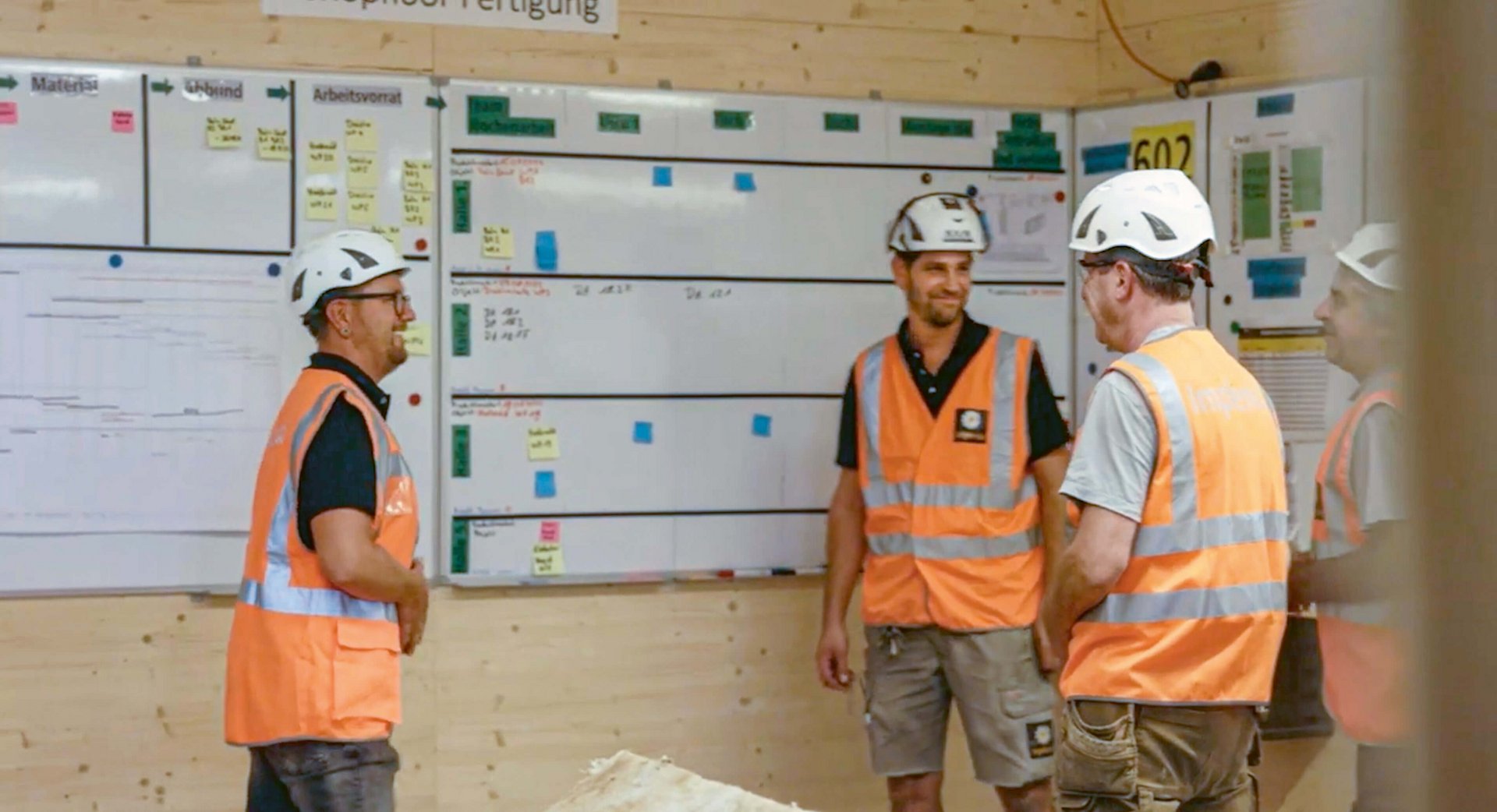 Safe working in timber construction production
A lot of material, large machinery and a lot of people in a small space at the same time: safety is a core issue in the production hall for wooden element construction in Rümlang. The Timber Construction team initiated an entire package of measures for greater occupational safety. It includes daily stand-up meetings to discuss safety aspects as a team, as well as clean hall logistics with clear safety markings. Equipment is used to suck up the dust at every individual workspace and thus reduce the dust load, and a system has been developed in house to ensure safe working at height.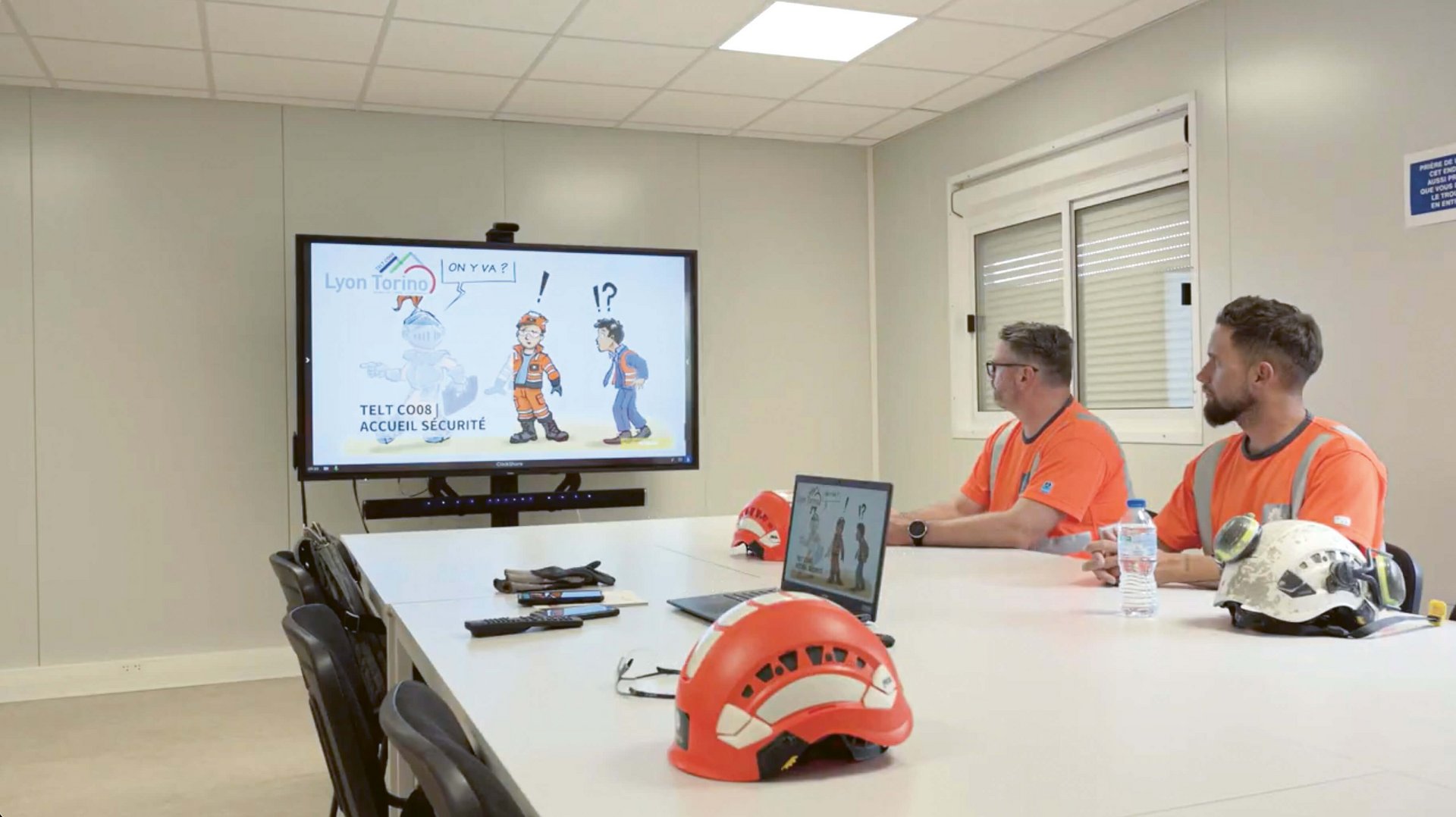 Safety in every language
Breaking down language barriers to ensure safe tunnelling. The complex, large-scale TELT infrastructure project brings together a large number of people with different languages and professional backgrounds – not to mention groups of visitors. All of them receive training in the form of a short occupational safety video in the most common languages. Only those who achieve a certain score in the quiz that follows are allowed to enter the site. The videos currently focus on occupational safety, but the plan is to add further topics, such as environmental protection.
A FEW TIPS TO GET YOUR HEALTH & SAFETY PROJECT OFF THE GROUND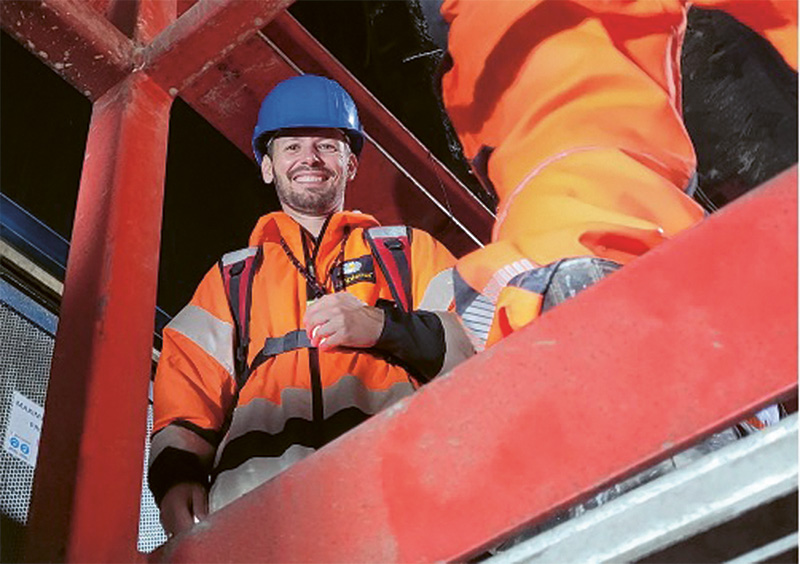 The next Health & Safety Award is just around the corner. Perhaps your team or project could make it onto the winners' podium next year? Rolf Riser, Project Lead for the Health & Safety Awards, has a few tips to increase your chance of victory.
Tip 1: Start now.
The next Health & Safety Award is coming. Now is the time to start finding ideas and approaches for how your team or project can improve health and safety.
Tip 2: Think beyond standard solutions.
Impress the judges with solutions that are unique and innovative. Ideas that go beyond standard solutions have the best chance. The award rewards free thinking, not obedience. Safety scaffolding that would have to be installed anyway to comply with the law, or presenting a safe site, will not win any awards. We want your innovative ideas and to see them put into practice.
Tip 3: Communicate the added value.
Show what added value your solution offers and communicate clearly in your submission what your approach brings. Perhaps your solution not only enhances occupational safety, but also makes your work easier and reduces costs? The judges need to know.