Veronica runs with a smile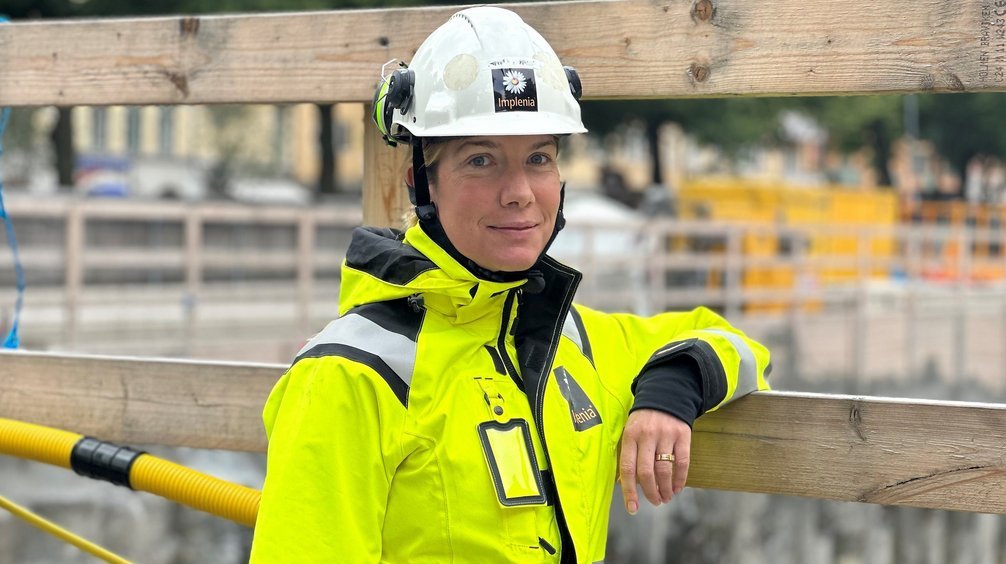 Hello Veronika! Tell us about yourself?
Hi! Well, what can I say, I'm just a normal middle-aged woman and I live with my husband in Sollentuna, outside Stockholm. I am a real morning person and overall incredibly happy with my life!
How did you get into running?
It's funny you should ask that. The decision to start running came during one of my sessions with my tattoo artist. I was pretty stressed out about my work situation at the time, and my tattoo artist suggested that I start running to find my inner peace. I told him, "No, I can't run, I have MS." The tattoo artist decided to introduce me to Björn, a running coach, and that's how it all started. I started running, and with Björn's guidance, we found ways to overcome the challenges I faced because of my diagnosis. Years have passed since then, but running still holds a special place in my heart. Running is my recovery zone.
Tell us more about your training. What does a typical training week look like?
I lift weights on Mondays, Wednesdays and Fridays and run on Tuesdays, Thursdays and Sundays. I tend to run shorter distances on weekdays and longer distances on Sundays. Compared to other marathoners, I don't run that much, usually between 30 and 40 kilometers a week, but I also bike. I bike to work and have noticed that extra running kilometers don't do my legs any good.
Do you have something like a dream race?
My dream was to run the New York Marathon, but that's not going to happen. I was signed up for 2020, but the race was cancelled due to Covid. Then the following year I was supposed to run it, but it was cancelled (again!) for foreign runners with only a week's notice, and I lost motivation for that particular race.
I love running races with a big crowd cheering me on. It makes me want to pick up my pace, even ifthe miles seem too long. If I had to name a dream race, it would probably be the Berlin Marathon. It's a big, classic race with spectators cheering us runners on. If I could dream completely freely, I would do a mountain run.
How does your training benefit you in your daily life and work?
Apart from the obvious health benefits of staying active and having a strong body, during my runs I can clear my head and find solutions to questions or problems.
What inspires you?
What a tough question! I have friends that I met through running, and one of them is currently running six days in a row on a treadmill trying to set a world record (6 days/730 km). Then I have a friend who was injured for a long time, but is now back on track after a year of rehab and wants to run a marathon in the fall. I also admire people like Tove Alexanderson, who runs in unfamiliar terrain with a map in hand and orients herself at a pace I can only dream of.
How many races have you participated in over the years?
I've completed seven marathons and three ultramarathons, and probably about 15 half marathons. My absolute favorite race is the London Marathon. The atmosphere is magical, the crowd cheers so loud it almost makes your ears hurt.
What's the best way to prepare for a marathon?
I create a program starting six months before the start and then try to stick to it - as long as I don't get injured or sick. The state of my body plays a role; if I feel tired, I can shorten the distance. My goal is to be physically active in some way every day.
How do you find your motivation?
When I feel the urge to stay in bed and not go running before work, I usually think of top athletes. They're probably not super motivated to work out every time either, but if I'm getting up at 3:00 in the morning, I might as well go for a run. What else am I going to do? Upcoming races also help me stay motivated, like when it's raining outside or when something else seems more appealing.... I tell myself that the work needs to be done and lace up my shoes!
What is your personal training goal?
I want to have a strong and healthy body.
In conclusion: Do you have any advice for someone who wants to start running?
"Keep it simple," is my short answer. There are millions of "experts" out there, and as a beginner you like to listen to all the advice. This can then really overwhelm you.... Find your own way and do what you enjoy. Set realistic goals and don't overextend yourself. Invest in good running shoes - running is like any other sport and requires the right equipment, but you don't have to buy tons. If possible, I think it's helpful to start with a running coach, but it can also be a good idea to run in a group. And finally, I would encourage everyone to have the courage to sign up for a run! It's all about believing in yourself, setting attainable goals, and running with a smile.
We thank Veronica for this inspiring interview and wish her the best of luck in the upcoming races. Go Veronica!