On the road again
Shifting earth, building bridges, drilling tunnels: in a mountainous country like Norway, road construction is a multifaceted affair that presents different challenges every day – including environmental challenges, which is what Karin Haave Oskasin has been working on since 2018. As an environmental engineer she ensures that Implenia builds sustainably: by defining procedures and implementation plans, by monitoring chemical usage and compliance with species protection regulations, and by producing environmental reports for projects. .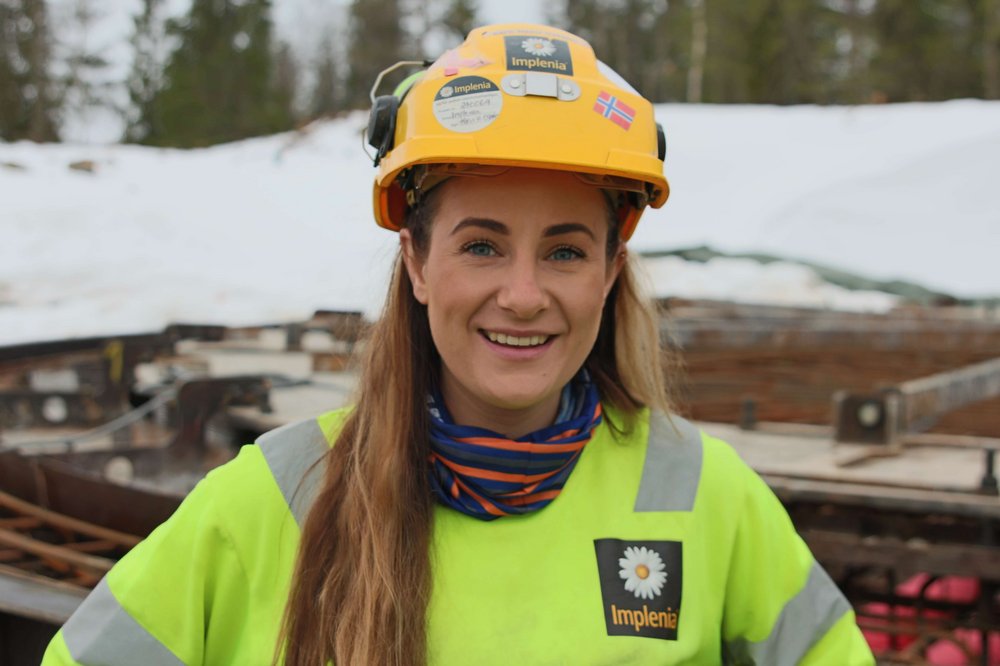 "People with different backgrounds can work together to create something new."
Karin Haave Oskasin, Environmental Engineer
The fact that she can now be found in all weathers on large construction sites is fitting for a young woman who has always wanted to choose her own path. "I come from a family where it's important to be allowed to do what you love to do," she explains, going on to recount that she has been hunting elk since early childhood. After completing secondary school with a focus on forestry, and earning a bachelor's degree in environmental science, Karin studied surveying/geoinformation systems (GIS) for another year before applying for a three-month summer job at Implenia. "After a month, I was offered a permanent position," she laughs.
KARIN HAAVE OSKASIN EXPLAINS HER JOB: watch the TikTok video
She says she has found her dream job here: "I love challenges and enjoy tackling stressful and varied workdays by applying commitment and energy – whether it's in the office or out on the construction site."
Karin is particularly fascinated by on-site work: "Working together on such large projects is really special. People from very different backgrounds come together in the team and create something new. Implenia has shown huge confidence in me: I have been able to take on different roles in just a short period time and I've learned an incredible amount. That's why I love my job."