Top marks for sustainability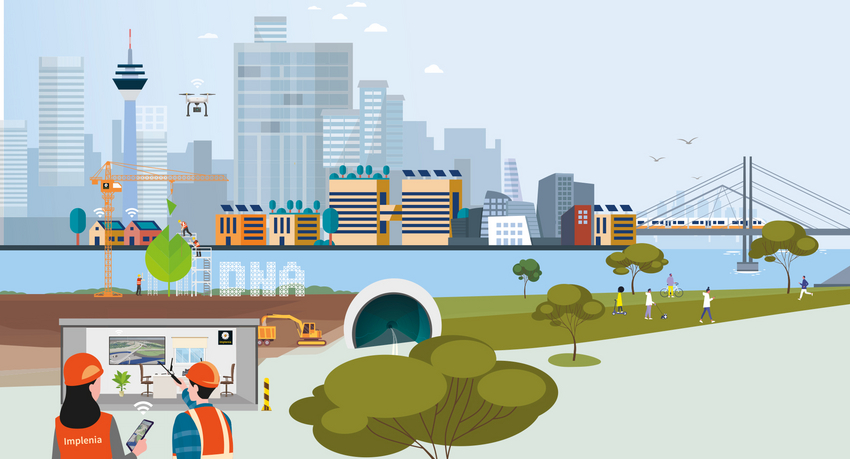 Sustainability is one of the most crucial challenges of our time. It is particularly significant for real estate and construction companies because of their use of scarce raw materials and because of the industry's contribution to global greenhouse gas emissions. It is also important because of the demand for housing and infrastructure in densely populated urban regions: 84.6% of people in Western Europe will live in urban centres by 2040.
"Sustainability has been embedded in our strategy for years."
Anita Eckardt, Head Division Specialties and Chair of Implenia's Sustainability Committee
Ambitious goals
Implenia was early to decide that sustainability should be a leadership issue and the subject of strategic expansion. "Sustainability is one of our five corporate values and has been part of our strategy for over a decade," says Anita Eckardt, Head Division Specialties and Chair of Implenia's Sustainability Committee. "We have now given our sustainability goals a fundamental overhaul, resulting in twelve ambitious objectives which we will have to work hard on if we are going to achieve them by 2025."
We want to embed sustainability even more systematically in our day-to-day work and in the company's DNA. Rolf Wagenbach, Global Head Sustainability explains the approach: "In order to put our integrated vision of sustainability into practice, we always define it in three dimensions: environmental, social and economic."
He and his team expect the following three goals to have a particularly significant leverage effect:
Goal 1: Sustainable Development & Construction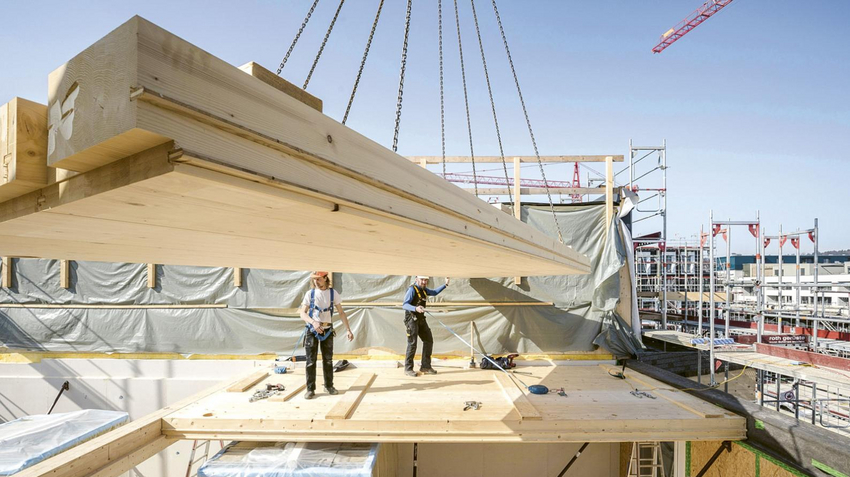 We want to develop and build to the highest sustainability standards. This includes reducing grey energy in our development projects and consistently promoting timber construction. With 90 years of experience in building with timber, Implenia is a pioneer with a long tradition – just like the material itself. Technological progress means that wood can meet all the requirements relating to strength, fire resistance etc. And its qualities as a renewable raw material and store for CO2 make it much better than concrete from the environmental perspective.
No wonder, then, that Implenia is using 50,000 cubic metres of wood a year – and developing ever more complex timber buildings. Like Haus Furrer, for example, in Winterthur's KIM neighbourhood: 5,500 cubic meters of wood are being used to build this residential and commercial complex, which includes a total of 208 apartments. Anita Eckardt: "We now check every project at a very early stage to see if timber construction is an option. If it is, we take it to the next stage."
Goal 2: Sustainable supply chain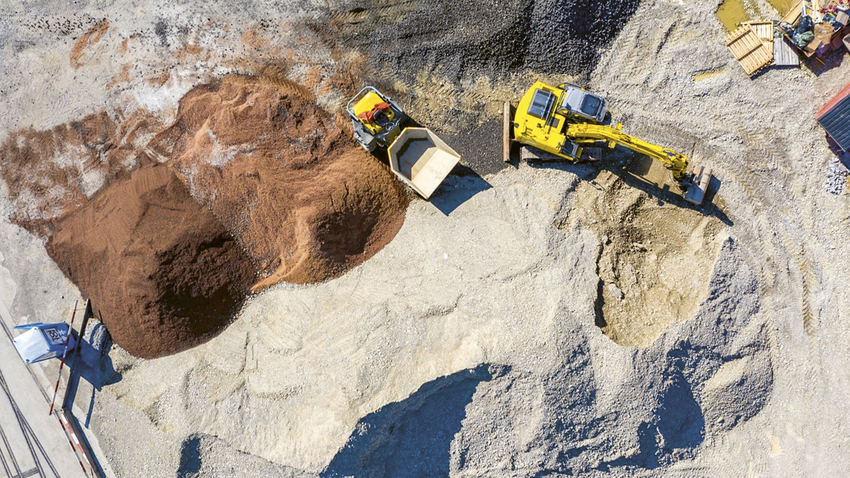 Like any integrated provider of construction services, Implenia buys many of its materials and services – interiors and plumbing, for example – from external planners. Our target for 2025 is that at least 75% of these materials and services are purchased from suppliers that we have assessed against transparent sustainability criteria and that meet our higher-level requirements. For some years now we have systematically checked the social, environmental and economic standards of a growing number of subcontractors and suppliers.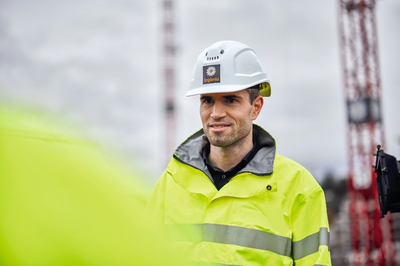 "We work with sustainable partners and continuously improve together."
Rolf Wagenbach, Global Head Sustainability
We distinguish here between two things: minimum standards that everyone has to meet if they want to do any kind of business with us; and additional higher-level requirements that allow our partners to set themselves apart. Rolf Wagenbach: "We have already assessed around 40 percent of suppliers, and we continue to work on this at high speed. The fact is that nobody in the construction industry can yet claim to have properly assessed all suppliers down to the individual trades. We want to change this."
Goal 6: Circular economy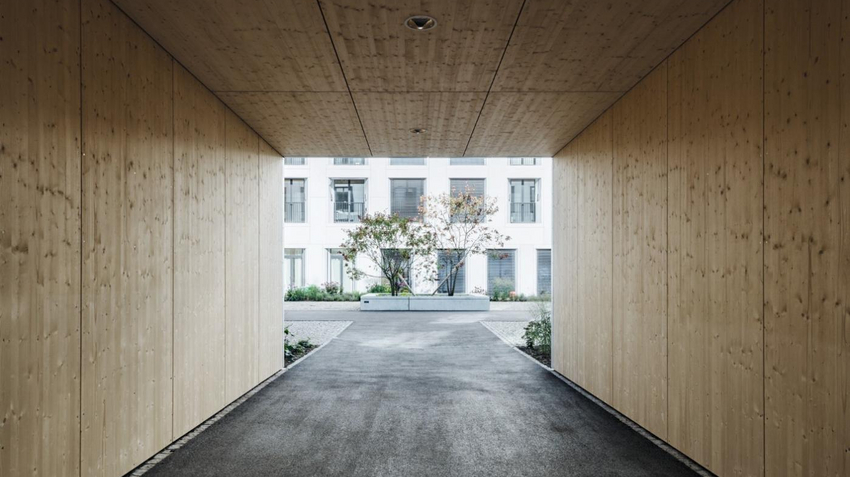 You can't make an omelette without breaking eggs, and you can't build without creating waste. We want to use closed-cycle models to reuse valuable raw materials rather than destroy them or send them to landfill. It's high time the construction industry embraced the circular approach properly and addressed a very specific problem: the fact that often nobody knows what exactly was used to build a building, where precisely it was used and what the quality was. The first step is to take an inventory of all the materials involved. We use BIM for this.
Industrialisation has a significant role to play here too. If we can produce modular construction elements in a way that makes it possible to sort and separate the materials at the end of their life, they can be returned to the production cycle as secondary raw materials. So there is less waste. Anita Eckardt emphasises: "The more care we take in the development phase when we're planning a building, the more efficiently it can be built, and then operated, and then at some point dismantled and integrated back into the cycle for a future building. Digitalization is crucial here as an enabler for sustainability."
Recognised industry leader
A continuous improvement in the scores we are given by various ratings agencies confirms that this is the right approach. Sustainalytics, a global leader in research and ratings for environmental, social and governance issues, currently has Implenia on an outstanding 84 points. This makes us a recognised leader in the industry.
IMPLENIA'S SUSTAINABILITY REPORT
We published our fifth Sustainability Report in March – exclusively online – alongside our Annual Report. It contains interesting benchmark figures and background reports on Implenia's sustainability efforts, and shows where we stand in relation to the Group-wide Sustainability Goals 2021-2025. The report is updated on an ongoing basis, so is always worth a regular look.