I can draw on the wealth of experience of the entire team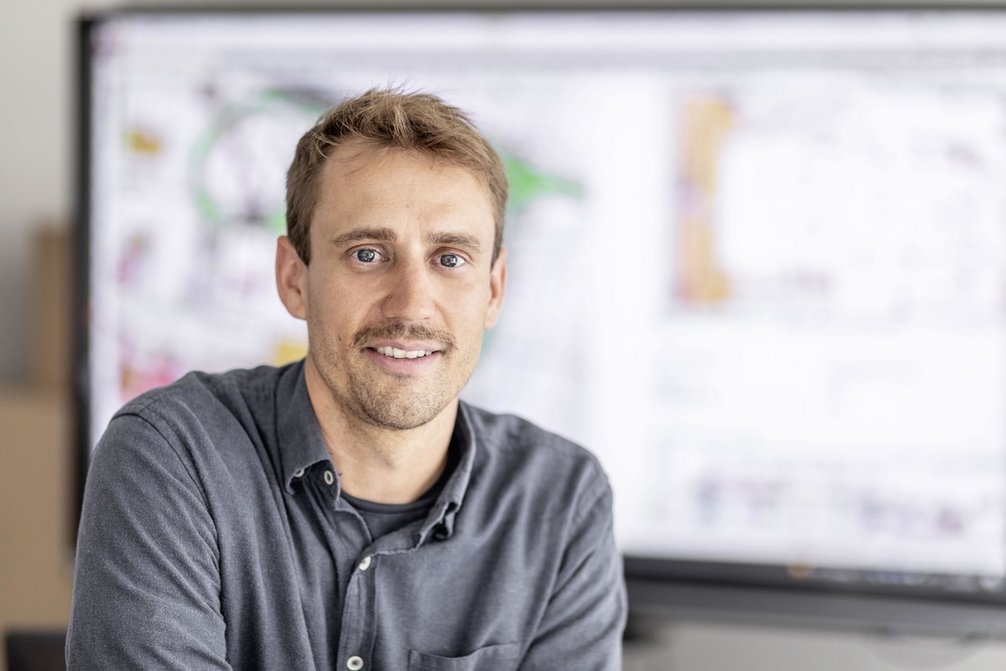 How did you get involved in the Marienhof project in Munich?
I worked as a trainee for almost two years in various positions within Implenia and ended up on the large Marienhof project during the bidding phase. When we got the order, I worked in work preparation or in the technical office until the end of the drilling and milling work of the special civil engineering. Since the project offers so many other exciting sub-tasks, especially in the areas of civil engineering and concrete construction, tunneling, heave injections, dewatering, and construction logistics, especially from the coordination and planning perspective, I was very pleased when I was able to join the planning coordination team.
What opportunities does this major project offer a young professional?
I can gain experience here in a unique project across a wide range of fundamental disciplines, all of which are applied precisely in interaction, and continuously expand my know-how in collaboration with my experienced colleagues. Within the joint venture, for example, I work very closely with my colleague Sven Seeger from HOCHTIEF, who has a great deal of experience. For me, this is an opportunity to learn in a whole range of areas by being able to draw on his wealth of experience.
"We need a lot of tact in dealing with all the stakeholders."
Peter Allgeier, Planning Coordinator
What do you do in concrete terms?
Basically, we match the client's planning with our own needs and make sure that the whole thing is actually feasible. Through an iterative process, we try to reconcile the concerns of the construction site and the planning required for it on the part of the client. This is a very multifaceted issue: We have various trades that have to interact in a confined space. This results in very large interfaces. We try to reconcile everything and thus guarantee construction progress.
What is the biggest challenge of building in the middle of Munich?
The inner-city location and the fact that we are carrying out such a major project under such cramped conditions. It requires a lot of logistics and a lot of tact in dealing with everyone involved. Fortunately, everyone has an interest in ensuring that construction progresses...