Giving an old swimming pool in Hamburg a new face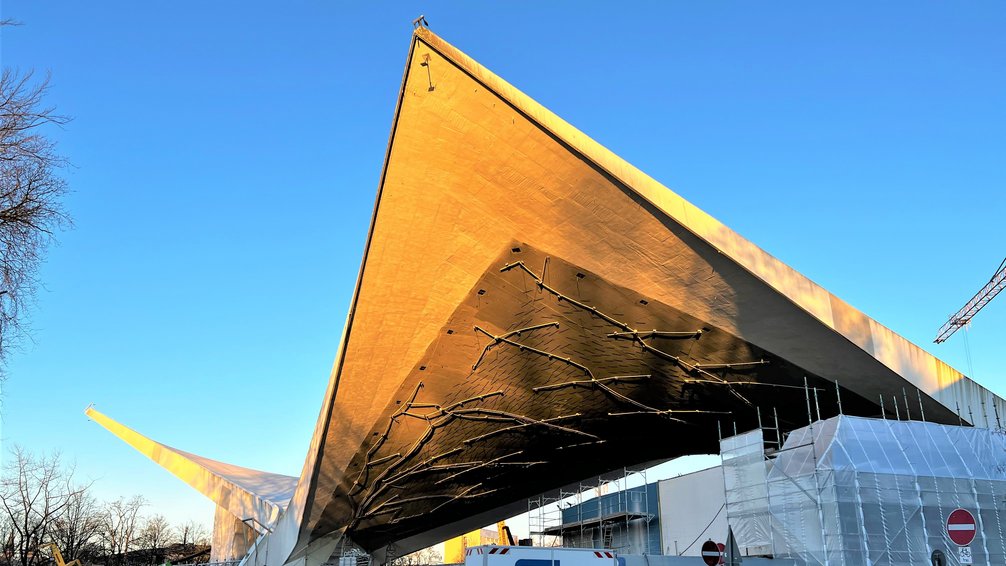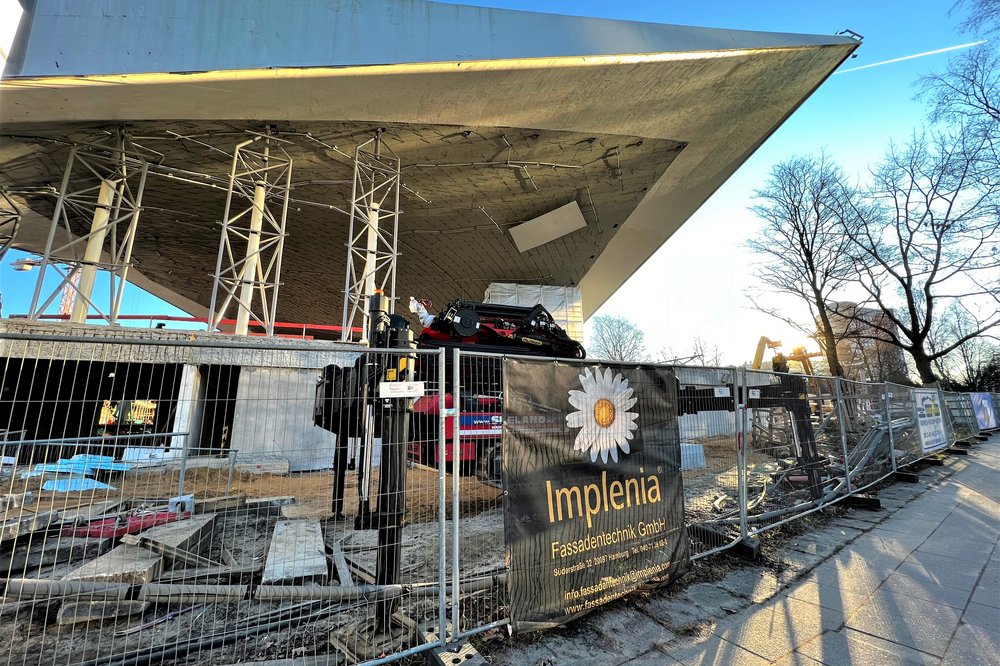 Implenia Facade Technology is renovating the 2,200 square metre glass facade of the historic Alster swimming pool in Hamburg. We are also constructing the entire envelope of a new building sited next to the existing one, including another 1,700 square metres of facade.
Facade construction at its best: Implenia Facade Technology specialises in developing and building engineered facades of the highest technical and architectural quality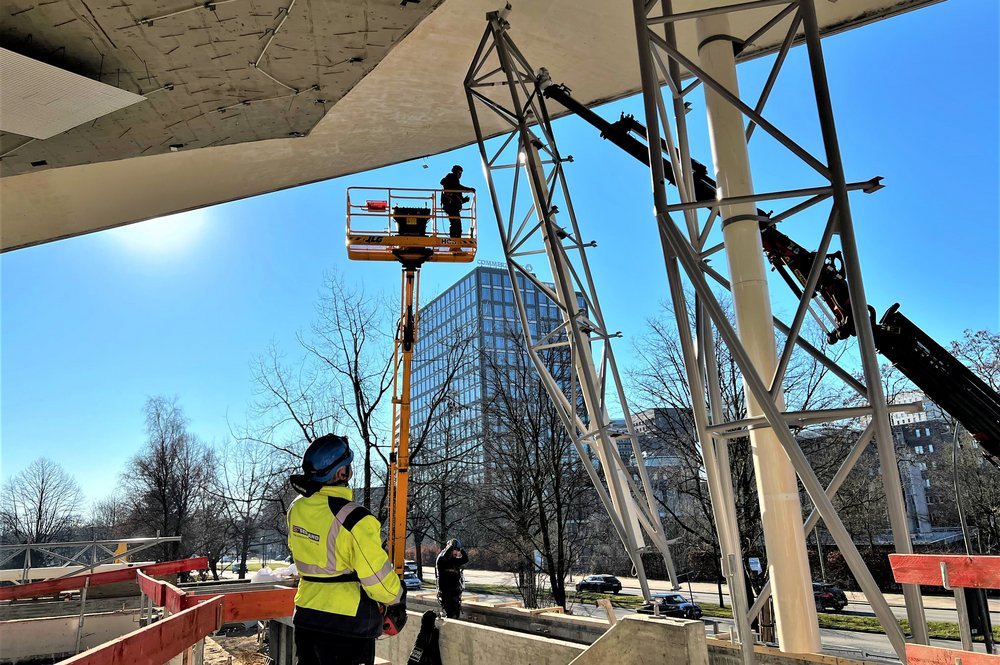 The existing facade was dismantled between April and August 2021. Restoration was then carried out at our workshops. The facade is being re-erected between March and December 2022. In addition to the project leader, a project manager and a construction manager are also permanently involved. They are being supported through the different phases by other colleagues and by various external partners, including manufacturing and assembly companies and the local planning department.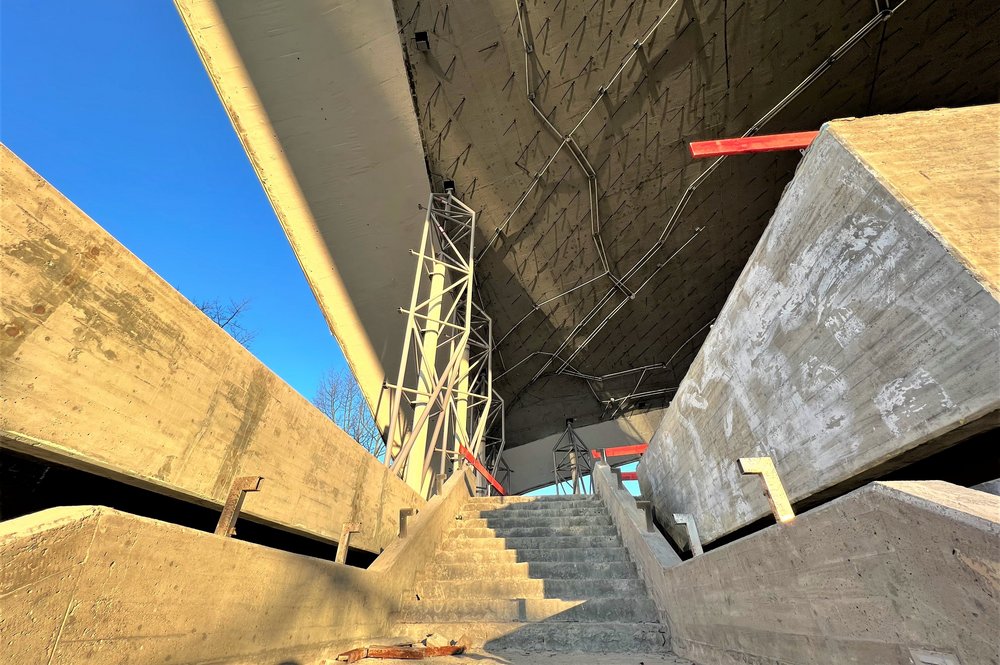 The building, which was built in the early 1970s, is listed as a historic monument. As many original materials as possible have to be retained and in some cases returned to their former state at great expense. Painted concrete, for example, has to be stripped back to reveal the bare concrete surface as it was originally seen. The 2,200 square metre facade of standard glass has been demolished and is now being replaced by state-of-the-art insulating glass.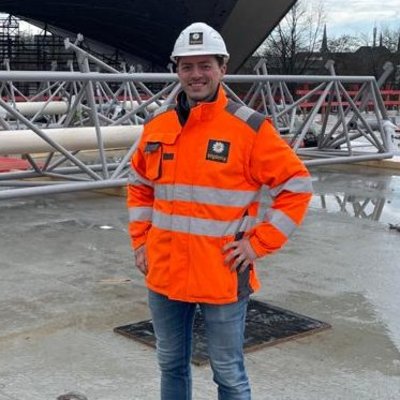 «I'm proud to be working on such a technically challenging, unique project, which also happens to be an iconic building in my home town of Hamburg.»
Robin Frantz, Project Leader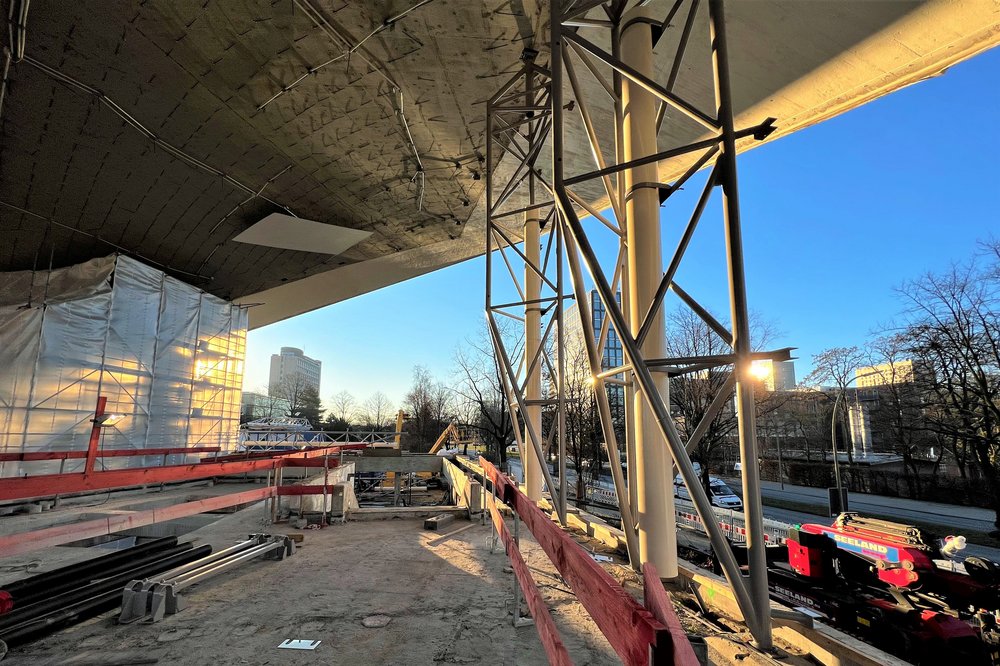 The aluminium stanchions provide a supporting framework for the glass facade. There are 58 of these stanchions, which vary in length from 3 to 16 metres. For structural reasons, 18 of them had to be completely rebuilt due to the greater weight of the new glass. The remaining 40 stanchions have been reworked and given a new protective coating. In the old structure, the plastic pipes within the stanchions were part of the ventilation system. Even though these pipes now no longer have a function, the building's listed status defines them as "distinctive", so they have to be restored and reinstalled.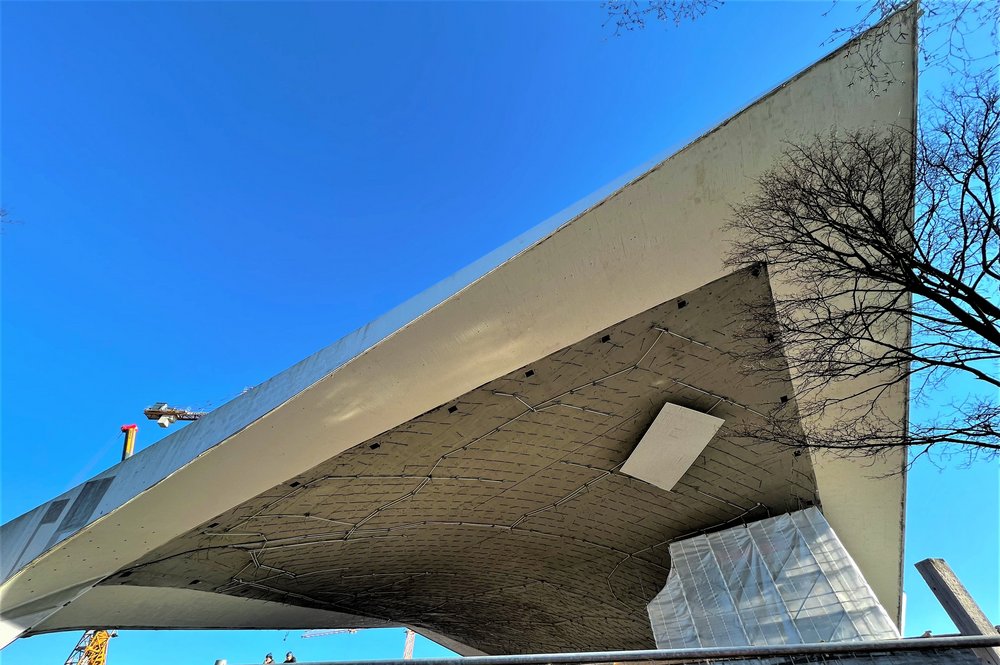 One of the three jutting tips of the Alster swimming pool's roof – a reinforced concrete shell structure formed from hyperbolic paraboloids. The structure is largely self-supporting and rests on just three solid pillars. Owing to the load-bearing design of the shell, the concrete is only 8 centimetres thick. The picture shows the listed roof shortly before re-installation of the facade structure.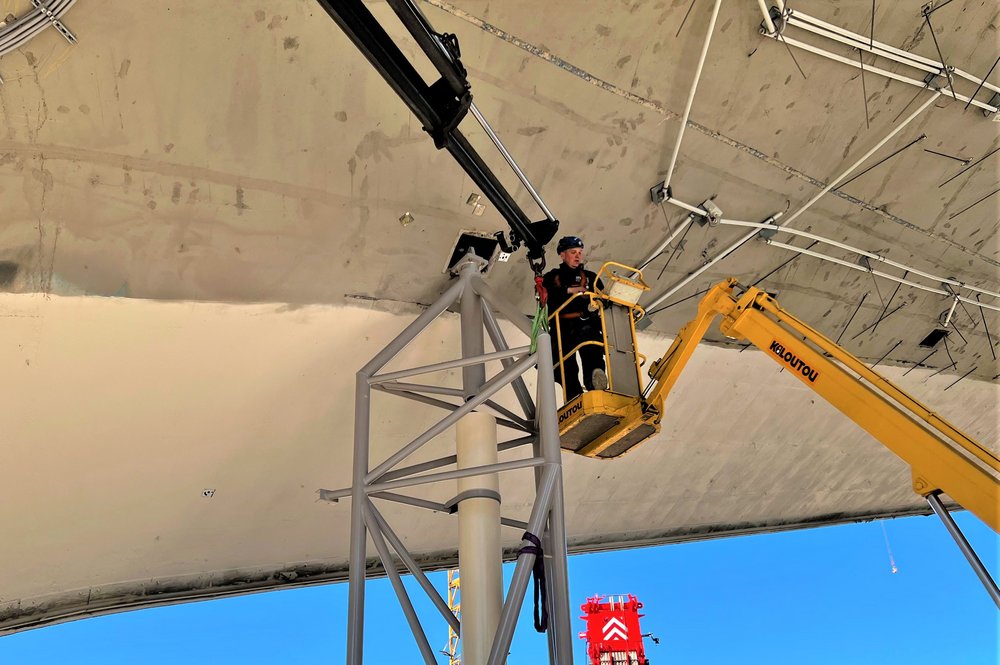 At the beginning of March 2022 the renovated facade stanchions, which also have listed status, were reinstalled. Here we see the first stanchion being fixed to the concrete roof with the dedicated mounting element. The roof structure is subject to significant up and down movement, so the stanchions are connected via a specially developed cushioning link that holds the facade in place while allowing the roof to move freely.