Fold-down beds are a step too far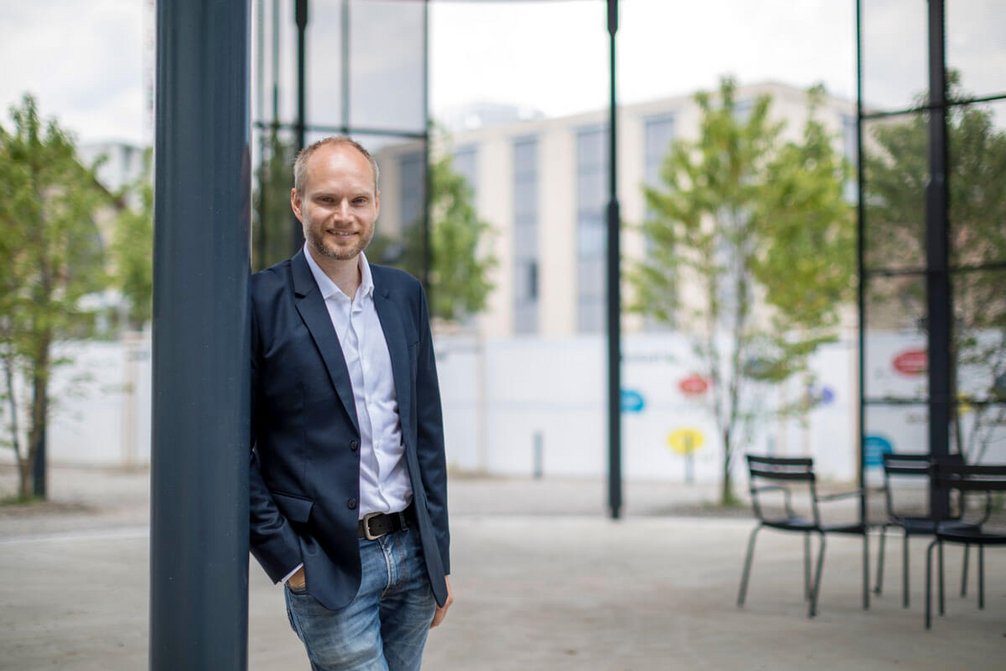 Stefan Verling, Project Developer at Implenia, led the co-creation process for the Rocket tower.
Has Implenia run out of ideas? Why have you done a survey on how the homes at "Rocket" should look?
Stefan Verling: Implenia wants to understand the needs of the market in as much detail as possible and incorporate them directly into project development. To do this, we include potential customers in the design process and adapt our product to their wishes. It is an approach known as co-creation. At its heart is the customer. We try to get them on board as early as possible. Although it is uncharted territory for the real estate sector, the method is long established in start-ups and the development of new products and services.
How does a survey like this work?
We cannot make every wish come true – there will be no swimming pool on the patio. But we can provide a choice of two options. That allows us to read people's preferences: Are larger or smaller homes more popular? With or without built-in wardrobes? And so on.
How did you find the participants?
We advertised on various digital channels, such as Facebook, Instagram and Google. They led to our temporary project website. From there, we were able to follow what was attracting people's interest, and those interested could enter their details in our list. As a free gift to say thank you, they received the marketing information. Next, we asked them to fill out a questionnaire. Around half did.
And you got important information?
We did. In addition, we used the questionnaires to conduct qualitative interviews with six potential customers and wrote to those who were yet to find their perfect home. All in all, we were able to generate more than 400 qualified leads – potential customers with real interest.
Was the detail of Rocket planned entirely based on this survey?
The general constraints in line with the design plan, such as the height and area of the building, were already fixed. But we now know how many rooms and square meters the homes should have, and can shape the fittings and mix of users.
What do future inhabitants want to have at all costs?
A balcony or patio are the number one criterion. A company that cannot offer that is at a disadvantage on the market. In the higher price segment, which we call "Classic", a private patio is important, as well as a generously sized living room, an impressive lobby, and a walk-in wardrobe. This is in contrast to "Smart", which offers the kind of minimalistic micro-living often seen in Asian countries. Flexible spaces and movable partitions are major desires here, along with smart interior design, i.e. built-in furniture that can ideally be sunk into the floor. People also often ask for a personal workspace in the co-working space in the Lokstadt Halle, and the option of renting extra guest bedrooms.
Dream home: What customers want
"Classic" segment – high price

"Smart" segment – minimalistic

Private patio or balcony

Generously sized living room

Impressive lobby

Walk-in wardrobe

Flexible spaces

Movable partitions

Furniture that sinks into the floor

Personal workspace in the co-working space

Option of renting extra guest bedrooms
Were there any surprises?
We were surprised how popular the 1.5 and 2.5 room homes were – both to rent and to buy. And the market also demands almost twice as many 5.5 room homes as we had planned. In addition, when it came to the smaller homes under 75 square meters, the prospective buyers chose the "Smart" option three times more often.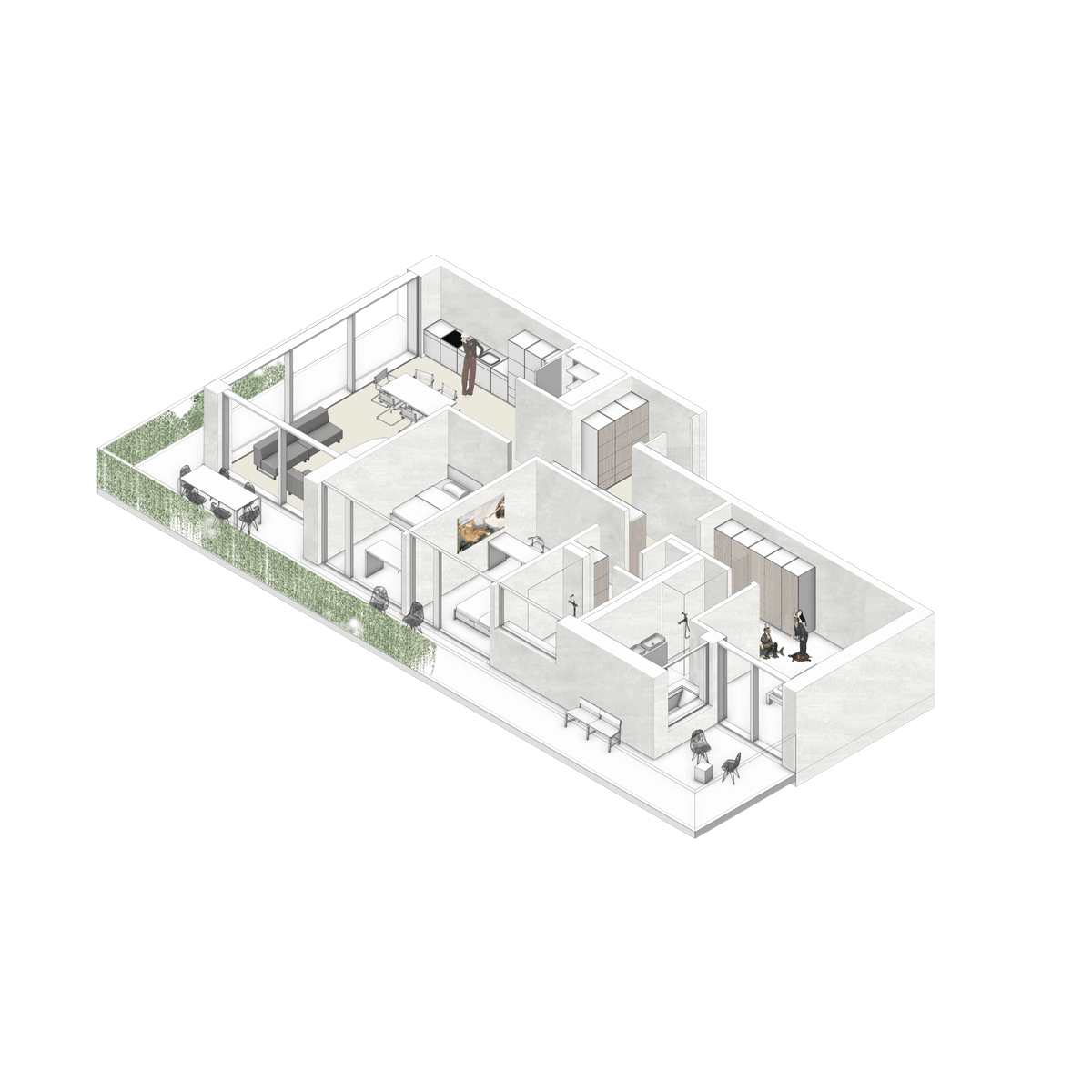 How did the respondents react to the idea that, in the "Smart" homes, they can move the walls but not put in their own bed?
Everyone agreed on this question: fold-down beds are an absolute no-go. However much flexibility they want, fold-down beds are a step too far.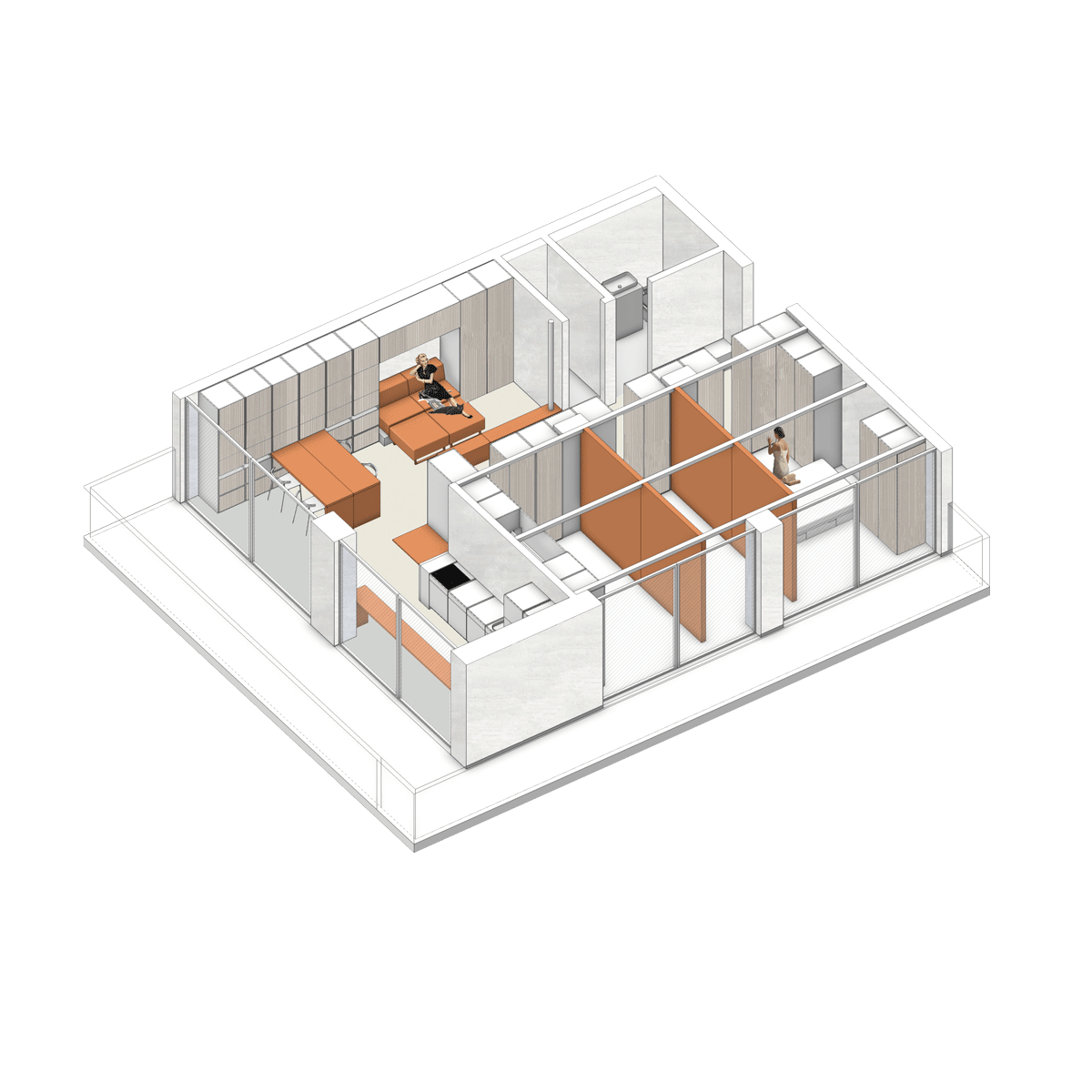 Does Implenia now know what will be successful, or does it need to survey customers before every large project?
The market test for Rocket was the first of its kind for Implenia, and it proved a great success. Similar tests are already under way, for example in Romandy. Of course, we always want to filter out the great unknown. Planning something that the market doesn't want would be ruinous. Although we receive a lot of market data and figures, tests like this provide crucial additional information. The dialogue with future users also inspires us.
But a market test costs money and makes a construction project more expensive.
I see the tests as an investment in creating the optimum product, which can then be sold better and more quickly. Waiting even just two or three months longer to sell a home because it does not exactly meet the customers' requirements is ultimately more expensive than this.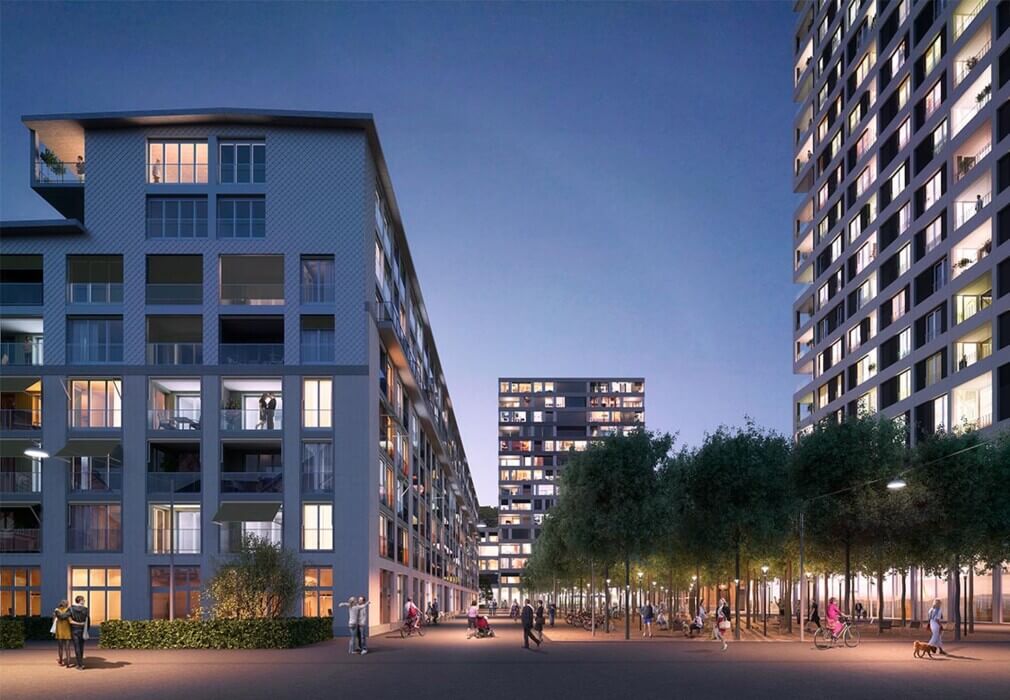 The "Rocket" tower (right) with around 240 homes is being built in Winterthur's new Lokstadt district. After active market research, the owner Ina Invest has decided to realise only rental flats in the "Rocket". The planned "Smart" and "Classic" housing types will not be implemented as planned. However, the findings and partial aspects of the market test will be incorporated into the further planning of the rental flats. The homes at "Rocket" offer breath-taking views. Construction is due to start in 2022 and the first residents will move in in 2025.