Civil engineering power from Istanbul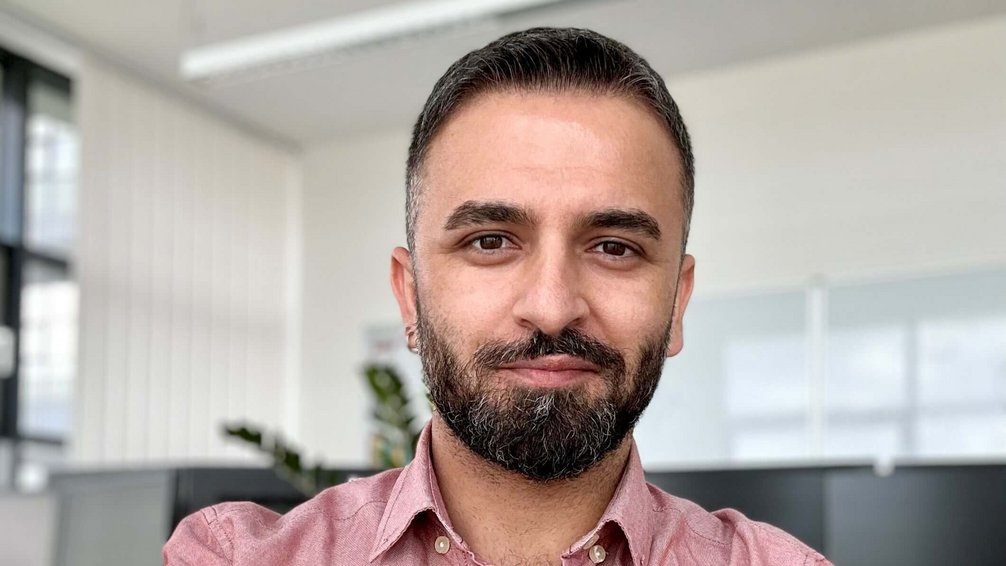 "I have already worked on plans for the SMS 2A project (Sandbukta-Moss-Såstad) and for the bid processing of the U5 in Pasing here in Munich. Right now I'm working on "Sofia," one of the deepest subway stations in the world, about 100 meters subway," Kerem enthuses. For such a short time in Germany, the Turk's German is excellent. "I'm learning German without a break, and soon Implenia will be supporting me additionally with a German course, so I'll learn the language even faster," Kerem is convinced. But let's take a step back...
How did you decide to turn your back on Turkey for Implenia?
My grandparents were guest workers in Germany for ten years and loved it here. They always told me a lot about Germany. In terms of my nature, I am structured, neat, punctual, disciplined. So when I told my family and friends that I wanted to move to Germany, they just said, "Oh, you'll feel comfortable there, you'll fit better in Germany than in Turkey because of your nature!" And that's true. I feel very comfortable here and at Implenia.
Implenia is not active in Turkey. How did you find out about our company?
I visited a friend in Berlin in October and took part in the Karrieretag, a job fair. Many employers presented themselves there, including Implenia. I probably got my passion for construction from my father. He was a laboratory technician for a concrete company in Turkey. After my civil engineering studies, I worked for five years in a planning office in Istanbul and gained a lot of professional experience in airport and metro projects. I love large, complex infrastructure projects and their challenges!
Implenia is planning and building a number of them...
Exactly! That's why I also gave Implenia my CV at the fair. I had two interviews in the fall, and at the end of the year I got the job, which was initially limited to one year.
The Technical Office
The supra-regional planning unit for national and international construction projects of Implenia Foundation Engineering covers the entire spectrum of specialist areas in foundation and special civil engineering. Expertise and collaboration know no boundaries. With its locations in Munich, Mannheim, Cologne and Hamburg, the Technical Office is a true melting pot of cultures. Among others, people from: Germany - Turkey - Colombia - Russia - Poland - Greece - Egypt - Tunisia -Bulgaria - Iraq - Rwanda
You've been working for us for just under four months now. How does working here differ for you compared to Turkey?
Implenia has many international projects, which gives me opportunities to learn. In Turkey, you have few international projects, and fewer options to try out new systems and software. The software is very different there.
And what is it like to work with Germans? Are they also structured, neat, punctual, disciplined?
I would say so. My colleagues are also very open, helpful and polite. I can always ask them for advice if something is unclear to me. I particularly like how calmly and quietly we work together. We can access good data and calmly work out solutions to all the technical challenges - as a team.
Where do you go from here? Goals? Wishes?
First of all, I need to improve my German very quickly, then get to know more systems and build up software knowledge. This is so that I can develop further in the direction of planning coordination in the future and do less structural planning. And if Implenia needs me in Berlin in the future, I would also like to move there. I have more friends there than here in Munich. But now I have to get back to my structural calculations....
Let's not disturb you any further. Keep on settling in well in Germany and at Implenia! We're glad to have you on board. The diversity of our employees is part of our strength.