Tomorrow's experts? Here they are!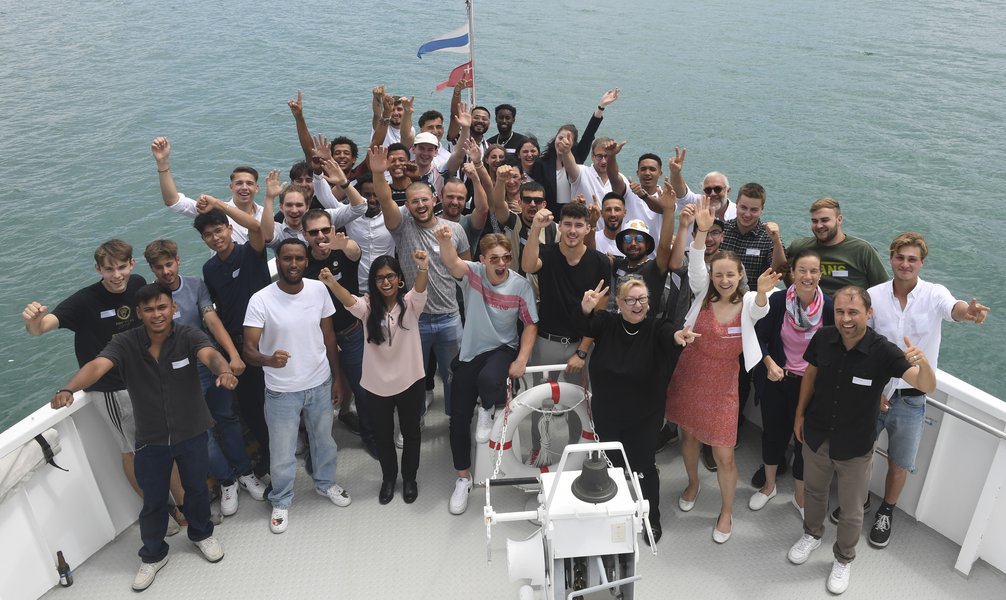 They are from all parts of Switzerland - and the world - and they have learned a total of nine different professions to become newly qualified construction machinery mechanics, construction practitioners, building technology planners - sanitary, foundation builders, merchants, bricklayers, carpenters, road builders and carpenters. For two, three or four years they have actively supported our teams and brought a breath of fresh air into the organisation. Now their apprenticeship at Implenia is coming to an end and we offer our warmest congratulations.
Why Implenia invests in apprenticeships
"The construction industry needs skilled workers - Implenia is no exception, with all the exciting major projects that keep coming along," explains Anita Läderach, the overall head of apprenticeships at Implenia Switzerland. "To ensure that we continue to find the skilled workers we need in the future, we actively invest in their training. And enjoy spending time with our young colleagues."
Interested in finding out more about training at Implenia? Click here to go to the website
Around 35 trainers look after the more than 130 apprentices at Implenia Switzerland. Adrian Geissmann, who is responsible for training aspiring bricklayers, emphasises: "We enjoy training young skilled workers, and an apprenticeship at Implenia offers not only good employment conditions but also, above all, the opportunity to learn on great projects and to be part of building the Switzerland of tomorrow.
Apprenticeship diploma in the bag and ready for the (working) world
Whether at Implenia or not, the young colleagues can proudly go out into the (working) world and make their way. "After an apprenticeship, every kind of career is open to you," CEO André Wyss also emphasised in his short speech. "I myself also started with an apprenticeship - perhaps the future CEO of Implenia is already standing here among us."