Hello, Robin: What's so great about construction?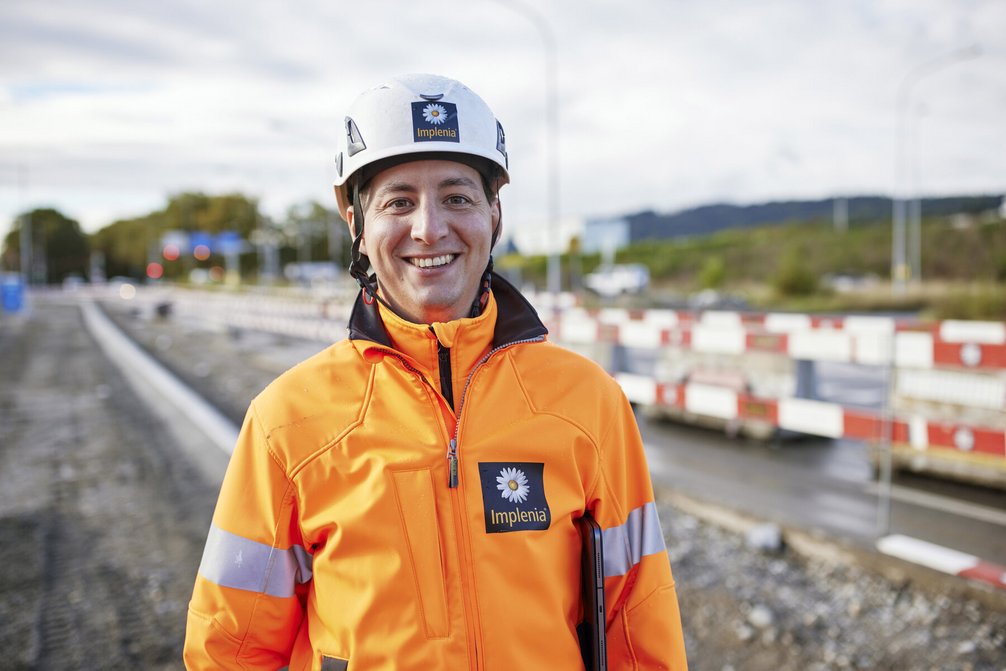 Robin, how much do you know about construction?
My father and brother also work as general foremen and I worked on small building sites as a hod carrier during the summer holidays when I was 13, 14. During my apprenticeship I took the technical path at first and did an apprenticeship as a draughtsman. But then I did an additional apprenticeship as a builder, further education to become a foreman and site foreman and the training to become a general foreman. Together with my practical work experience, that provides an insight. At the moment, I'm studying Business Administration – that also makes sense for my work as a general foreman and for my future.
«You get closer in building, contact goes deeper.»
Robin Schwendeler, General Foreman
Are you aiming to move completely into the office at some time?
At the moment, probably not. I like working on the site, the close contact with the team. We speak the same language, very direct, speak up if we don't like something and communicate openly. I was never able to do that in the office, when I still worked as a draughtsman. You get closer in building, contact goes deeper. I missed this atmosphere. Although I sit at the PC a lot as the general foreman, dialogue with the teams is a big part of my work. I don't want to lose that.
What is the challenge when you stand between the office and the site as a general foreman?
These are two different worlds. You have to do justice to them both and assert yourself as the boss. Sometimes I feel like an interpreter. It's very helpful there that I know the work on the site very well myself – thanks to my practical experience I can have a say. Because I understand my colleagues, I can also explain what we need.
What do you appreciate most about this job at Implenia?
I like the culture. We're all on first name terms, we're equals, and we communicate openly. The door's always open and we also go and talk to people if something's not right. We sit down together in the office every Wednesday and discuss what's coming up according to the construction, regular and HR meetings. This is another reason why we work together so well here. I've never experienced anything like it. The chemistry on the site is good and that's not always the case. The management style, the personalities. I like this – and it's reflected in the result on the site.