"We worked together as equals."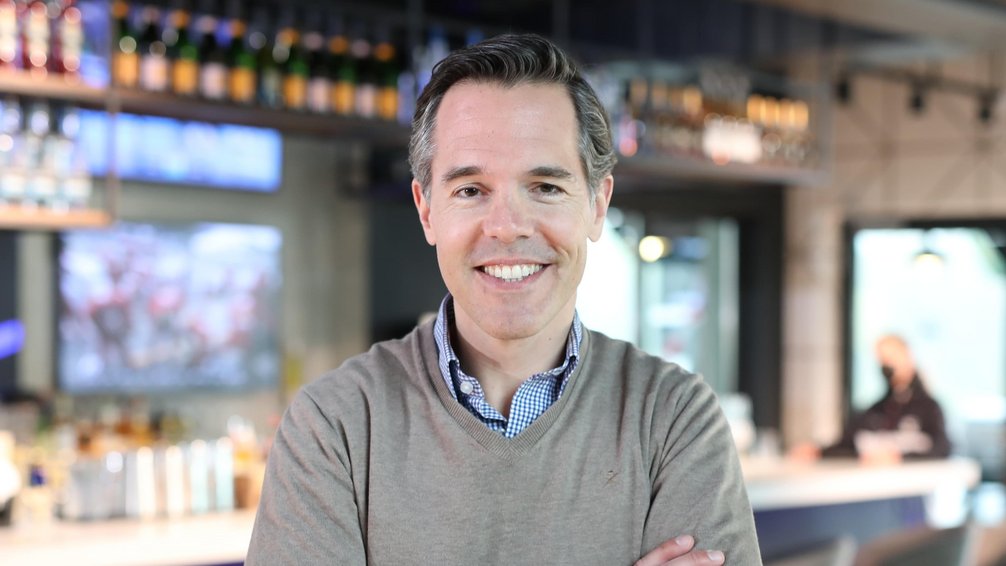 How did you come up with the idea of bringing Topgolf to continental Europe?
"I was able to experience the Topgolf experience in the USA as a guest. Having observed and analysed it from an external perspective, I knew that it could be an attractive business for continental Europe. I got in touch with the Topgolf CEO and, after long contractual negotiations, founded Greenreb AG together with my partner Eric Grob. Now we are licensees for Germany, Switzerland, Italy and Austria.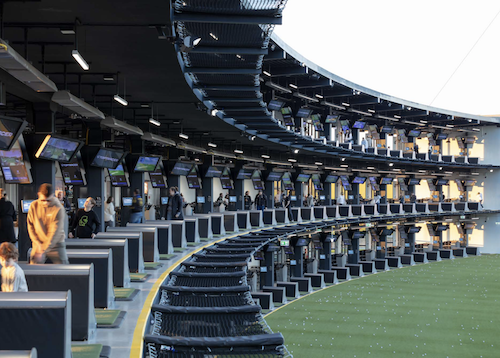 What is Toip Golf?
23 million guests per year at 70 locations: The Topgolf sports entertainment concept combines golf, gastronomy and entertainment. How the US concept found its way to Europe in early 2022 and how it was optimised to meet the needs of the German market.
Why was Oberhausen in Germany chosen as the location?
Oberhausen is located in the Ruhr region and thus in one of the most densely populated regions of continental Europe. Furthermore, the location is very well connected in terms of transport and the politicians and decision-makers have welcomed us with open arms. And last but not least, we had the opportunity here to open our first top golf course next to the "Centro" – Germany's largest shopping mall with 23 million visitors.
Who from your side has worked directly with Implenia?
When it came to drawing up the contract with Implenia and the basic approaches to building the facility, it was mainly Eric Grob, co-founder and CFO of Greenreb, and I who were in charge. In the detailed planning and construction phase, our construction manager was the most important contact person, and towards the end, when operational questions about the heating or the technology were at issue, our operational manager and his team held the reins.
THE TOPGOLF PROJECT IN OBERHAUSEN
Client: Greenreb AG
The project: On the site of a former steelworks in Oberhausen, Implenia has planned and built a turnkey leisure facility with a total usable area of around 40,000 square metres for Topgolf licensee Greenreb. The site includes a three-storey building with a restaurant and three bars, 102 full-service tee-off bays, a 200-metre outdoor fairway, and more than 500 guest parking spaces.
Start: October 2020
Construction period for shell construction: 15 weeks
Construction volume: CHF 24.5 million
Website: www.topgolfoberhausen.com
What is your assessment of the collaboration with Implenia?
For us, it was worth working with a general contractor who saw the project through from start to finish. With Implenia, we found a partner with whom we could work together on an equal footing, who quickly developed an understanding of our project, found creative solutions with a powerful team consisting of internal and external specialists, and knew how not to involve us in expert discussions when it came to technical details, but rather to present options in a comprehensible way.
How do guests react to the first top golf facility in continental Europe?
Our visitors are thrilled by this completely new leisure experience, delighted by the friendliness of the staff and impressed by the spaciousness of the facility. This begins with the parking area with 500 spaces, the site area of around 40,000 square metres, the three-storey building, the outdoor area with 102 teeing grounds and the catering facilities with bar, sports broadcasts on a total of over 350 screens and a mega-screen with a screen area of 34 square metres.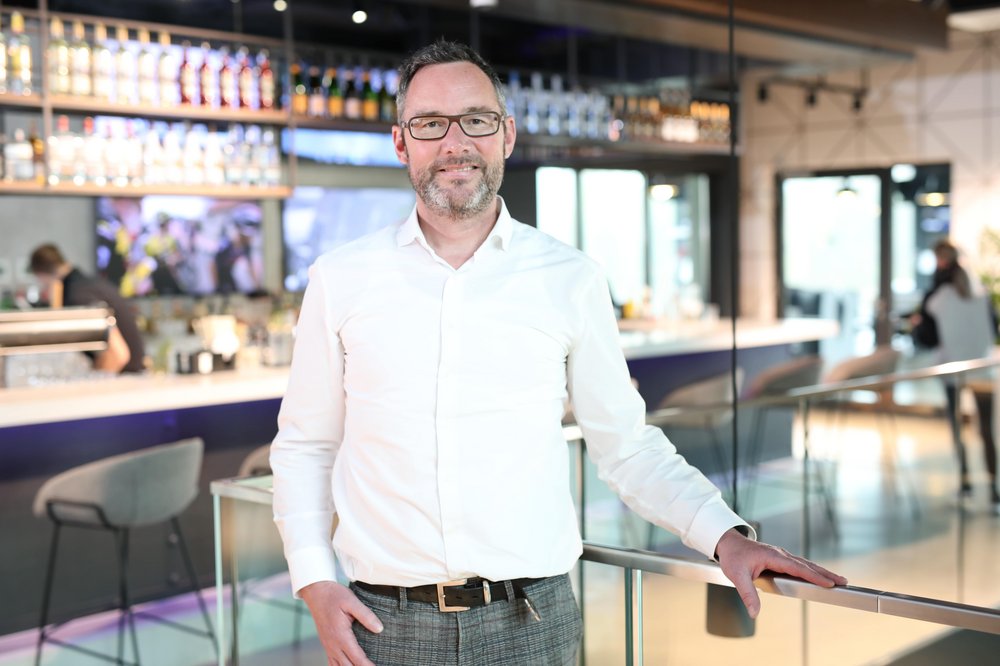 LESS STEEL, LESS STAFF AND NO SPRINKLER SYSTEM
Marc Siepmann, Technical Manager of the Essen branch, tells how his team optimised the Top Golf facility in Oberhausen for the European market and why the 52-metre-high fence attracted the attention of animal and environmental protection authorities.