Sustainable solutions for the world's longest railway tunnel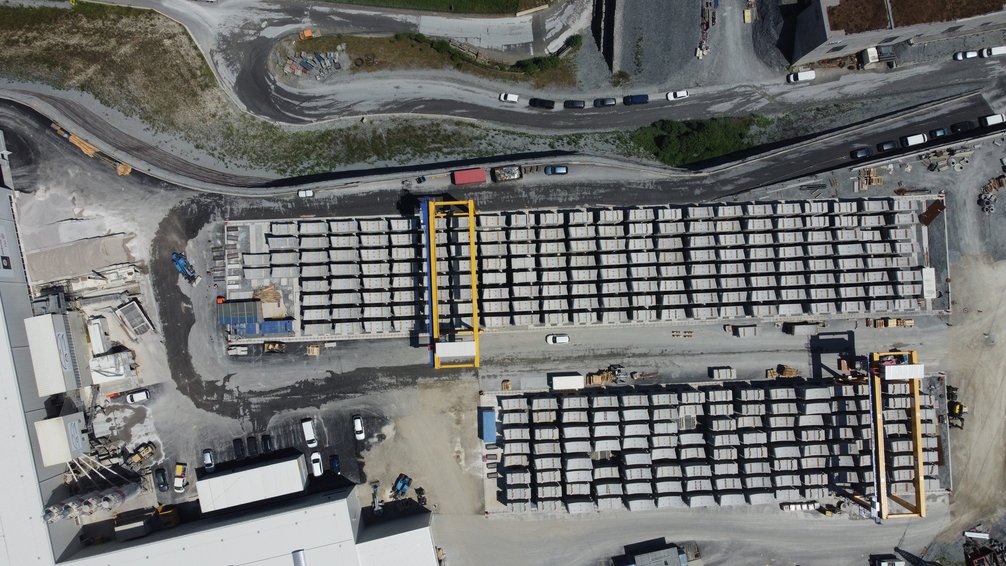 The Brenner connects Austria with Italy and is one of the most important Alpine passes. Deep inside the mountain range, Implenia is using gigantic boring machines to drill through the rock and create a major section of the new base tunnel. At more than 60 km in length, the subterranean rail link is a pioneering infrastructure project for Europe.
Implenia is responsible for the H41 Sillschlucht–Pfons section south of Innsbruck. Alongside the technical challenges, sustainability issues play an important role in the planning and construction of the new link: there are strict environmental requirements to follow, and the company is taking exceptional measures to minimise the giant construction site's environmental footprint.
The tunnel boring machines that Implenia is using for long stretches of the project carve rock out of the mountain, but also stabilise the freshly drilled cavity by attaching an inner shell to the walls. In the Brenner Base Tunnel, this cladding consists of arched precast concrete sections known as tubbings.
Implenia has built a manufacturing plant directly on the Ahrental construction site especially to produce these prefabricated elements to the required accuracy and in an environmentally friendly manner. By producing locally, Implenia is avoiding around 27,000 truck journeys that would otherwise be needed to deliver the tubbings - more than 50,000 of them. This makes the logistics far more straightforward, while also reducing emissions of air pollutants and CO2.
Another of Implenia's initiatives at the Brenner is the focus on local circular material flows: around 300,000 tonnes of excavated material is being used as filling for a noise abatement wall along the busy Inntal motorway, which will improve the quality of life for residents of the municipality of Ampass. By recycling the material in this way, Implenia is helping to preserve resources. And by reusing existing parts of the base tunnel it has reduced CO2 emissions even further.