Why do you invest in young leaders?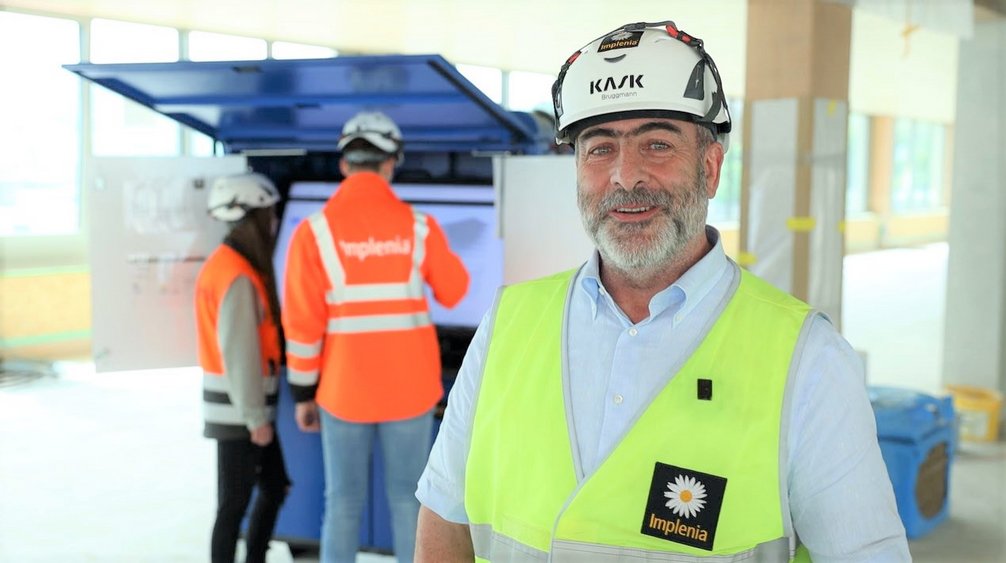 Richard, since when have you been accompanying young professionals on their way to construction management?
For the past 16 years, I have repeatedly had junior site managers in my team - in the meantime, I have accompanied eight young people in their start into management responsibility.
Why do you invest time and energy in the practical training of young people?
Implenia needs motivated, young professionals! We are constantly securing beautiful and exciting major projects. To carry them out, we need to be able to rely on well-trained and reliable construction managers. But young people straight out of their studies or apprenticeship, they need support. Someone has to do this work - and I personally like to get involved in it.
«I enjoy working with young professionals. They make sure that I continue to stay technically up to date.»
Richard Bruggmann, Project Manager
What is the biggest challenge at the beginning?
For a site manager, no two days are the same. Even inexperienced professionals can usually handle standard situations. When major and minor problems arise, however, they impact the entire work plan, for example when material is delivered too early or too late contrary to the agreement. This is when experience is needed. If the young colleagues can count on the advice of experienced professionals in such cases, it allows them to broaden their horizons and grow during their daily work - until they are then ready to take over responsibility for their area on their own.
What does a site manager do at Implenia?
Junior site manager Jennifer Krüger from Richard Bruggmann's team allows us an insight into her day-to-day work.
What do you learn from the new generation of professionals?
On our construction sites, we work very digitally, using the latest technology. In my experience, the young colleagues are at the top of their game within a very short time and challenge me as well. Thanks to our exchange, I stay up to date. That's another reason why I enjoy working with young people so much.