From foundry to educational institution
Haus Adeline-Favre is one of Winterthur's finest buildings. It was named after the famous Valais midwife who had to fight for her education in the early 20th century. Around 2,000 healthcare students and 300 employees have been learning and researching at the new site, built by Implenia, since mid-September.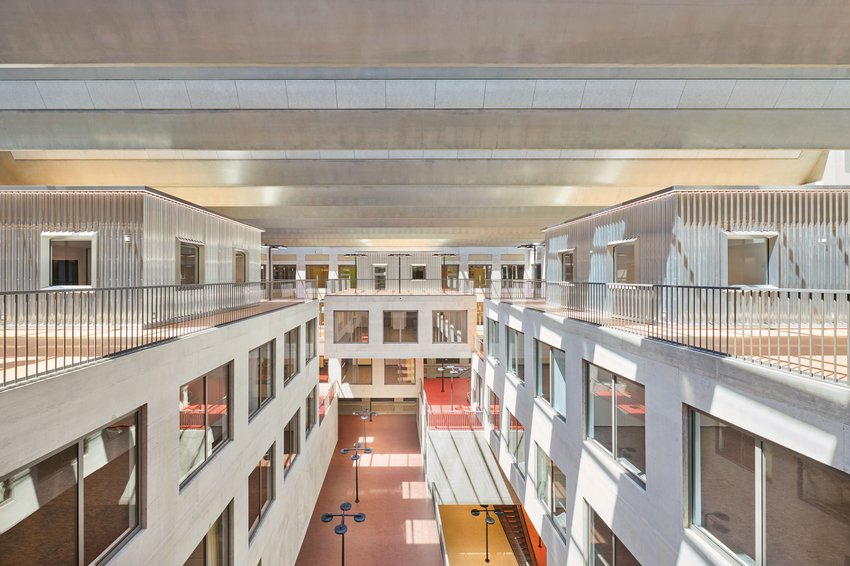 After almost ten years of development, planning and construction, the finished building is setting new standards. Haus Adeline Favre is easily Switzerland's largest training and research centre for occupational therapy, physiotherapy, midwifery and nursing.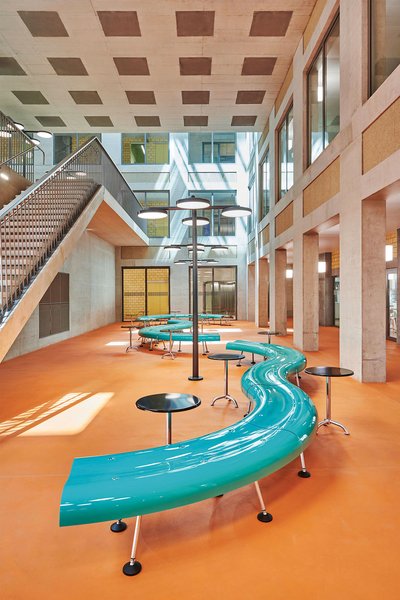 Motivational speech
Speaking at the official inauguration celebration in August, Adrian Wyss, Head Division Real Estate at Implenia, said: "We are very pleased that the building is opening for operations on schedule. Our thanks go to everyone involved; their commitment and tireless efforts have allowed us to complete this challenging property development project in just under ten years, creating the new campus for the School of Health Professions at Zurich University of Applied Sciences (ZHAW). We'd particularly like to thank the client and project owner SISKA Immobilien AG for its trust and excellent collaboration throughout the whole project."
Client and tenant also praised the successful teamwork. By meeting the Minergie standard in the construction of the building, Implenia ensured that it fulfilled all the criteria for a modern, sustainable educational building. An open day will be held next year, and it's definitely worth making a visit! Impact would also like to offer its congratulations to all the Implenia people from different divisions and units that pulled together to complete the project successfully – and especially to those from Modernisation, Special Foundations, Concreting and Masonry, Building Technology and Controlling.
Prestigious accolade for Haus Adeline Favre
Haus Adeline Favre, designed by pool Architekten (Zurich), scored highly for its architectural quality in the 2020 architecture competition for the Winterthur region. The jury particularly liked how the large atrium creates a kind of internal outdoor space, and they appreciated the clever arrangement of teaching rooms – something that has also impressed students, teachers and staff. The design has created various levels with welcoming spaces to relax, meet up, chat and exchange ideas.