When several partners are involved in a project, it's not unusual for opinions to differ, necessitating endless rounds of negotiation. But it doesn't have to be that way, as our colleagues in facade technology showed when they worked with three partners, including the Fraunhofer Institute, to develop a power-generating modular facade.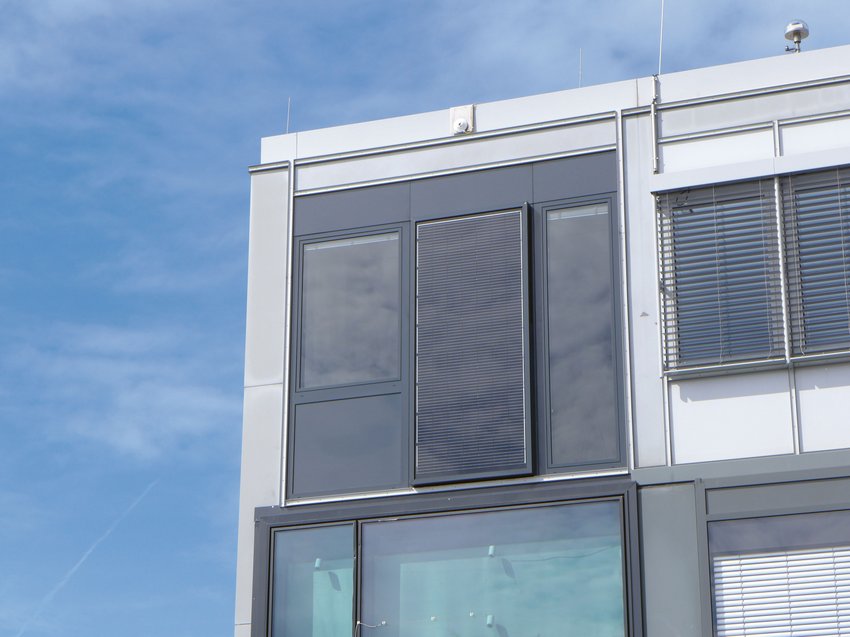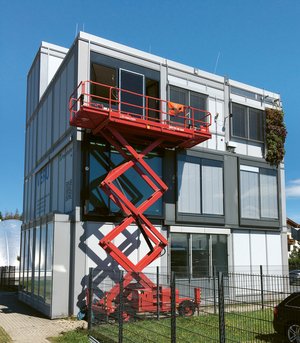 "The collaboration between all the parties involved is really very good. Everyone tries to understand each other's needs and find the best solution for all concerned," says Implenia's project manager Dieter Paustian. The partners – the Fraunhofer Institute for Wind Energy Systems (IWES), the Fraunhofer Institute for Building Physics (Energy Efficiency and Indoor Climate Department), LARE GmbH (air-conditioning and refrigeration technology) and Implenia Fassadentechnik (Facade Technology) – have worked on the innovative project for two and a half years.
The aim is to develop a facade module with integrated technical systems that can meet an office complex's entire heating, cooling and ventilation requirements. By integrating power generation systems – including photovoltaic and solar thermal units, reversible micro-heat pumps for central heating and cooling, high standards of insulation, and ventilation systems with heat recovery – the facade system aims to supply virtually all the energy a building needs.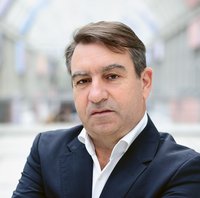 More than one million euros from Germany's Federal Ministry for Economic Affairs and Energy
Carlos Pinto, Managing Director of Implenia Fassadentechnik (pictured), had the idea of energy-generating facades several years ago. It wasn't long before the Fraunhofer Institute came on board as a partner that recognised the innovative potential of the project. A joint search was launched for further partners that had the expertise to get such a wide-ranging project off the ground. "We needed partners who not only had the know-how but also the time and money to turn this into reality," says Carlos Pinto. Germany's Federal Ministry of Economics agreed to provide the funding. "You know you are dealing with something special when a ministry believes that a project is so innovative that it will put up more than a million euros," says Carlos.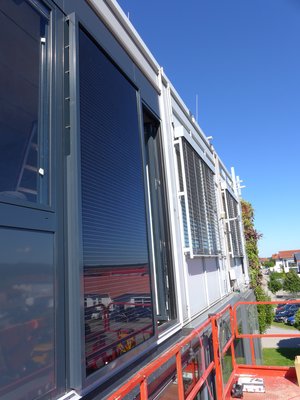 With participants spread all across Germany, the project organisation had to be meticulous. "Since the start of the project we have only had three face-to-face meetings," says Dieter Paustian, but a virtual project room and regular phone calls and video conferences ensure that everyone remains close. "Long-term projects like this often go through slumps because you don't hear from one or other partner and things grind to a halt. But everyone has worked together with great commitment on this one, and that's what's kept the project moving forward," says Dieter Paustian. He and his colleague Robin Frantz represent Implenia on the core team of ten.
Attractive and affordable
The team reached a major milestone in August when the facade module was installed in a show house near Munich. "It should have happened in the spring, and we were ready to go then, but COVID-19 scuppered that plan," says Carlos Pinto. The site had been locked down so the module couldn't be installed. The facade element has now been put in place however, and measuring equipment has been set up. "The measuring devices will now run for a whole year," Carlos Pinto tells us, "so we can see whether the facade's energy generation capabilities work as we want them to. We'll be able to see if reality matches the simulations we have done." Now the measuring phase has begun, the next few months should be less hectic.
Two other projects are currently underway that seek to generate a home's energy through its facade, and one system is already on the market. "The thing that makes our project different is quite simple though: our system actually looks good and is affordable," the project leader explains. These are the qualities that will make it possible to actually sell the product once it is ready for market. The rival system that is already being sold is extremely expensive and not very flexible in terms of design. By contrast, the module developed by Implenia and its partners is affordable and attractive to look at. "The latter point is of course particularly important for architects: it is smart and energy efficient," Carlos Pinto emphasises.