Long-term success with scalable, industrially manufactured real estate products
The real estate industry is changing and there is a demand for new products and production methods. Against this background, and in line with Implenia's industrialisation strategy, Division Real Estate is investing in new real estate products and industrialised planning and production systems. In doing so we are engaging with several industry trends and turning these into attractive services for our customers.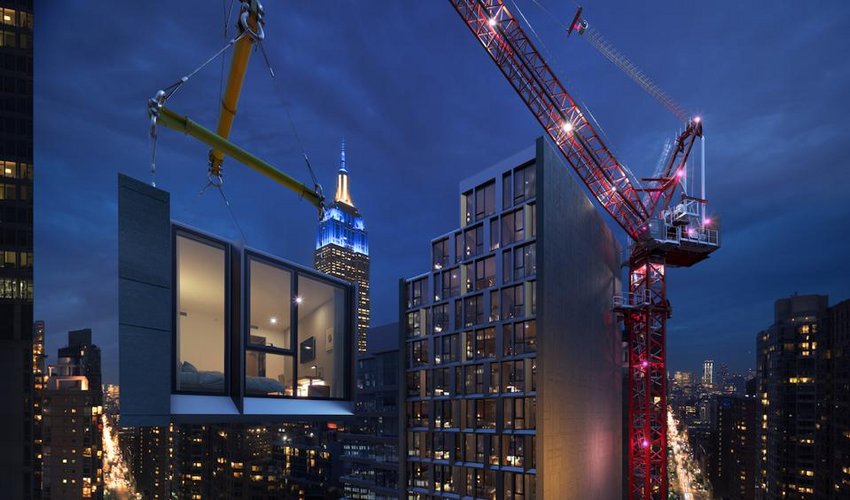 New business models within Division Real Estate
Traditional real estate projects tend to be developed and executed as one-off projects bound to a specific location and carried out according to the "highest and best use" principle. There is no guarantee that any lessons learned will benefit subsequent projects, while the development and realisation processes tend to be very complex and labour-intensive. Today, however, there is a growing demand for real estate solutions that can be produced flexibly, cost-efficiently and with a minimal environmental impact. Division Real Estate is focussing its strategy on this dynamic demand situation, and with its new Real Estate Products & Off-Site Solutions unit it is laying the foundations for a forward-looking business model.
Using standardisation and industrial production to maximum advantage
We use the term "real estate products" for standardised, industrially produced real estate services. This product-based approach assumes that a real estate product can be used in multiple locations and is therefore scalable. By effectively combining good physical locations with enhanced services and a user-focused product brand, we want to create the greatest benefit for investors, operators and users at the best possible price. In future our customers will be able to order standardised real estate products, produced and delivered by us.
Customers profit from higher quality, faster delivery times and better prices.
Based on the performance of a real estate product, we can provide an optimised product market fit at a highly cost-effective price. Off-site production allows us to deliver greater quality and sustainability than with traditional construction methods, as well as significantly shortening delivery times and massively reducing cost uncertainties. We intend to develop our products in accordance with the principles of simplicity, flexibility and sustainability, thus meeting a rapidly increasing demand for these qualities at the same time as fulfilling our social responsibilities.
Benefiting from process innovation and data gathering
By industrialising real estate services we are breaking new ground and showing how core processes can be taken forward together: project development leads on to product development, while planning and execution processes lead to design and production processes. Developing selling and brand processes in this form is new for Implenia, as is the emphasis on service and community policy. As we receive more data on how our products are being used, we will be able to develop new business opportunities.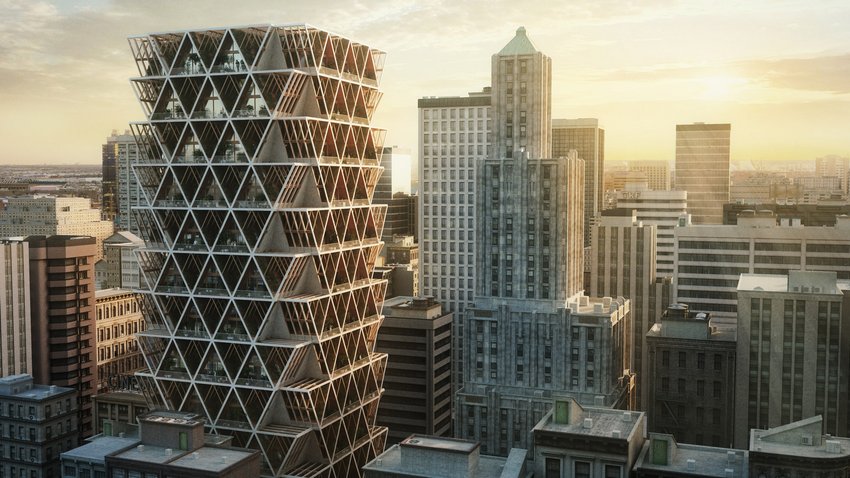 Where we are today, what the new Business Unit does, and where the journey is taking us
Business Unit Real Estate Products & Off-site Solutions has set itself the goal of developing a portfolio of consistently user-focused real estate products over the long term. As well as concentrating on profiling our range of services and on product design we will also be working on production, brand and sales processes. This requires very good interplay between various areas of expertise. In order to learn quickly how to push the business model forward in all these areas and speed up knowledge transfer within the Group, we are deploying end-to-end digitalised processes, a flat organisational structure and agile working methods, as well as forging strong internal and external partnerships.
We are already engaged in intensive discussions with a German hotel operator about a joint venture to develop and roll out a real estate product for sustainable resort hotels in Europe. Meanwhile, a team of experts from various Implenia units is developing an offer profile for "senior living" in the German market. We will mirror the results of this process in the market in 2021 and start the process of designing the actual products. We also have a multi-family dwelling in the pipeline, for which we are developing a completely new offering.