INSPIRE – Swiss launch in January 2021
It's been an intense few months for the INSPIRE project team, but by pulling together we have achieved a lot and now find ourselves on the final stretch before the Swiss launch of INSPIRE on 1 January 2021.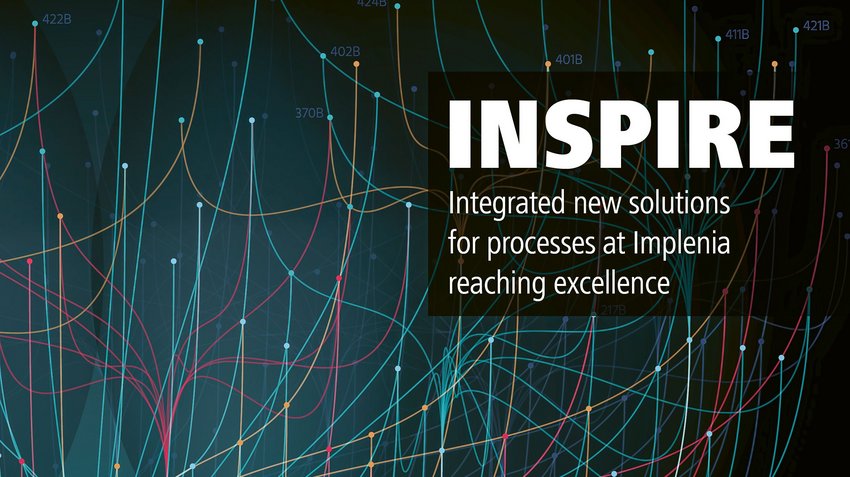 What's been done in the last few months?
Since the Swiss roll-out kicked off on 26 May 2020, we have worked hard on localising processes for Switzerland. This is all about taking globally harmonised processes and adjusting as needed to specific national requirements. In parallel, we have made preparations for data migration and put all the system's processes and functions through intensive testing. We are now conducting end-to-end tests with selected Implenia experts to ensure that all the processes work together smoothly and that the system as a whole meets all the quality requirements.
Training
End-user training has been underway since October so that all employees can start using the system properly when it goes live. Everyone due to work with the INSPIRE platform in future is being trained, in more than 60 different modules, how to use the new processes and systems. Depending on the complexity of the content, we combine various training formats in these modules, including eLearning, online exercises, Q&A sessions and on-site training. One special feature is the use of the "train-the-trainer" approach, whereby employees train their own colleagues and thus ensure that everyone knows everything they need to. The combination of different training formats provides a lot of flexibility for both employees and project team. Employees can do much of the training where when they like. Meanwhile, the project team can respond quickly to changing circumstances – especially with regard to the COVID-19 situation – while still ensuring that all trainees get the broad range of training they require.
Swiss launch on 1 January 2021
All three of the main new systems, SAP S/4 HANA, RIB iTWO 4.0 and RIB iTWO Site, go live in Switzerland on 1 January 2021. The live launch initially includes more than 140 processes that cover the core functions needed in the execution phase of our construction projects, as well as support processes relating to finances, yards, procurement, HR and master data. Further functions will be rolled out in two phases in 2021. All the acquisition and tendering phase processes will come on stream in 1 April 2021, and finally the remaining processes for comprehensive, integrated project control will follow on 1 July 2021. We have chosen a step-by-step approach for project-specific functions and processes, such as defect management and quality assurance. This begins on 1 January 2021, so all new projects will be started within the new system environment.