The Way Forward for Implenia – concentrating on profitable core business
Now that the strategy reviews at all our divisions are complete, something has become very clear: we have to improve the risk profile of Implenia significantly. Consequently, we plan to concentrate in future on core businesses that can deliver solid margins. We will focus on integrated construction and real estate services in Switzerland and Germany. In other markets we only plan to continue offering tunnelling and related infrastructure projects.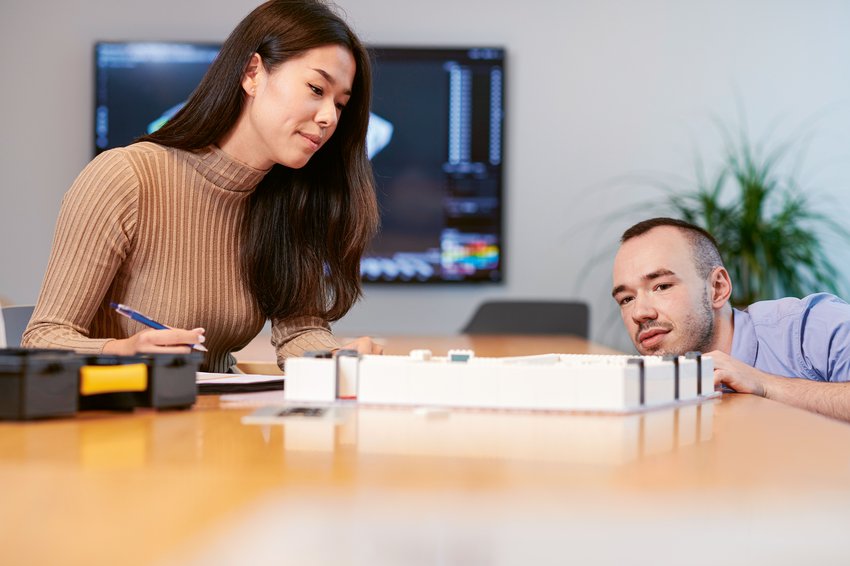 With this more focused market presence, Implenia is still well on track to realise its vision of becoming a leading, multinational integrated construction and real estate services provider. In addition to this portfolio adjustment, we plan to sell or discontinue several business units that lie outside our future core business or that are not profitable. Furthermore, we intend to reduce our participation in other companies and our ownership of depots and construction equipment in Germany and Austria in order to improve our equity ratio. We also want to improve the efficiency and effectiveness of our global functions.
With its attractive development portfolio, Division Real Estate (previously Development) will continue to grow as a trader and service developer in Switzerland. It will also now build up a similar business with its own portfolio in Germany. It will expand its service profile along the whole real estate value chain, from investment management to comprehensive portfolio and asset management to newly developed, scalable real estate products for international markets (e.g. student residences, old-age homes and hotels). In addition, the division will build up its expertise in prefabrication and generate recurring revenue from services provided to Ina Invest and third parties. It will also receive dividend payments from Implenia's significant minority stake (42.5 %) in Ina Invest.
Division Buildings will concentrate on a strong market presence in Switzerland and Germany. As an owner-centric end-to-end
provider of construction services, Buildings will leverage its proven track record and competencies as a general and total contractor, and offer novel contract models to its clients. Non-performing businesses, such as Implenia Bau GmbH (South Baden, Germany), will be closed, and realisation capacities at the lower end of the value chain reduced. Activities in Austria will be transferred to the best possible owner.
Division Civil Engineering will focus on planning, developing and executing complex infrastructure projects in Switzerland and Germany. In other markets, the plan is to offer only tunnelling and related infrastructure services. The division will therefore remain a leading multinational player in tunnelling, where Implenia has a strong track record and where international tendering practices are common. The plan is to sell or discontinue the activities of Sub-Unit Civil in Sweden, Norway, Austria and Romania, while the tunnelling business in France is being monitored. In Switzerland, Implenia intends to focus Sub-Unit Civil's activities on selected regions and to reduce execution capacities at the lower end of the value chain.
Division Specialties will develop scalable businesses in construction and engineering. The division is adjusting its business models for selected offerings (e.g. Timber Construction and Formworks), while looking for innovative solutions and identifying existing and new investment opportunities, such as facade technology and building technology services. The division will also develop and test business ideas from the Implenia Innovation Hub, some of which are already poised for market launch. Several non-strategic or non-performing businesses will be divested or discontinued, including Implenia Modernbau GmbH (Saarbrücken, Germany).
Based on this sound underlying business, the initiatives under the "Profitable Growth" strategic priority will be crucial in order for us to achieve our ambitious goals. Extraordinary write-downs on projects will be minimised through improved transparency and systematic risk management, and especially by our Value Assurance approach. Furthermore, we will continue to execute our Operational Excellence programme so that all complex projects benefit from the improvements we have made in procurement, digitalisation (INSPIRE, BIM, process automation) and Lean Construction. We will also improve our cash conversion cycle.