Buy together, profit together
Tap into new procurement markets, look for cross-project solutions together and choose strategic partners that perform to a high level: that's the recipe for success. The "Value Creation Plan" (VCP), Implenia's version of this recipe, has become an important part of the group-wide effort to achieve our strategic goals. Amounting to 60% of revenue, procurement activities are crucial to our competitiveness and our bottom line. By pooling the contracts we award to our partners, we can make a major earnings contribution, which in turn feeds directly through to the bottom lines of the divisions and agencies. In 2019 we contributed CHF 18.9 million in rebates alone.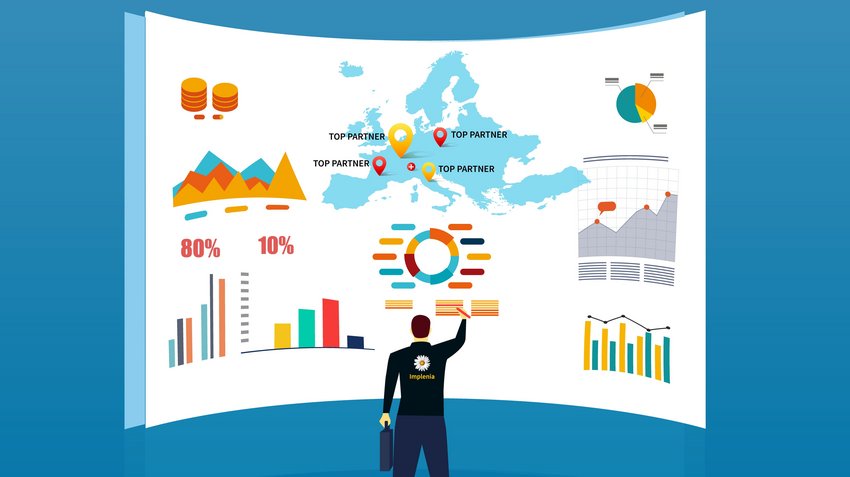 Framework contract partners currently get less than half of the contracts we award. We have to increase this proportion. It will benefit us all, but we can only do it if we integrate project purchasing into the partner pre-selection process. New specifications for purchasing building materials and tools and for renting construction equipment were introduced in Switzerland and Germany over the summer. We're gradually rolling these out to other countries too.
For building materials and tools we have selected strategic partners with a wide regional presence and have created an initial portfolio of items in Implenia eProcurement. We have negotiated excellent value for money with these partners and so will concentrate our regional purchasing on them from now on. A further bonus is that we avoid the need to pick up the goods, as these partners will deliver. The process for renting construction machinery will in future be channelled through ETS to an even greater degree. The focus here will be on further improving service quality as well as increasing equipment utilisation.
Great progress despite difficult conditions
Despite the difficult conditions created by the COVID-19 pandemic, such as travel restrictions and limited opportunities to conduct local skills audits, we have made great progress in recent months on implementing the VCP. Concentrating on the four levers of "Consolidation", "Best Cost Country", "Standardisation" and "Process", we aim to achieve further successes in the new year. More than CHF 2 million of savings have been achieved at project level through the Best Cost Country lever alone (selection of strategically sensible transnational partners). There is huge potential for Implenia if we take a more active approach to our procurement markets. One of the next steps will be to introduce cross-divisional and transnational strategies for different categories of goods.